South Africa is a beautiful country with a lot of beautiful infrastructure. A lot of beautiful malls which give the best services ns experiences for many of people except a few.
 Menlyn Mall is one of the biggest malls in South Africa which is located in the capital city Pretoria. The mall is really big and a lot of people have shared their funny experiences there.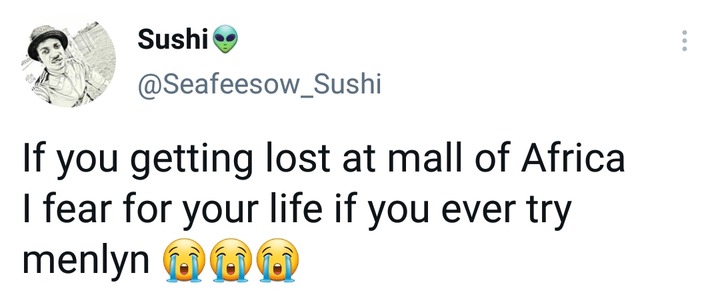 Apparently a lot of people have gotten lost in that mall and some of them could not even remember where they had packed their cars. A certain guy was captured on one of the screens at Menlyn mall that help people find where they are going. He wrote "AOWA NNA KE TEMETSE." Which means "Oh no I'm lost."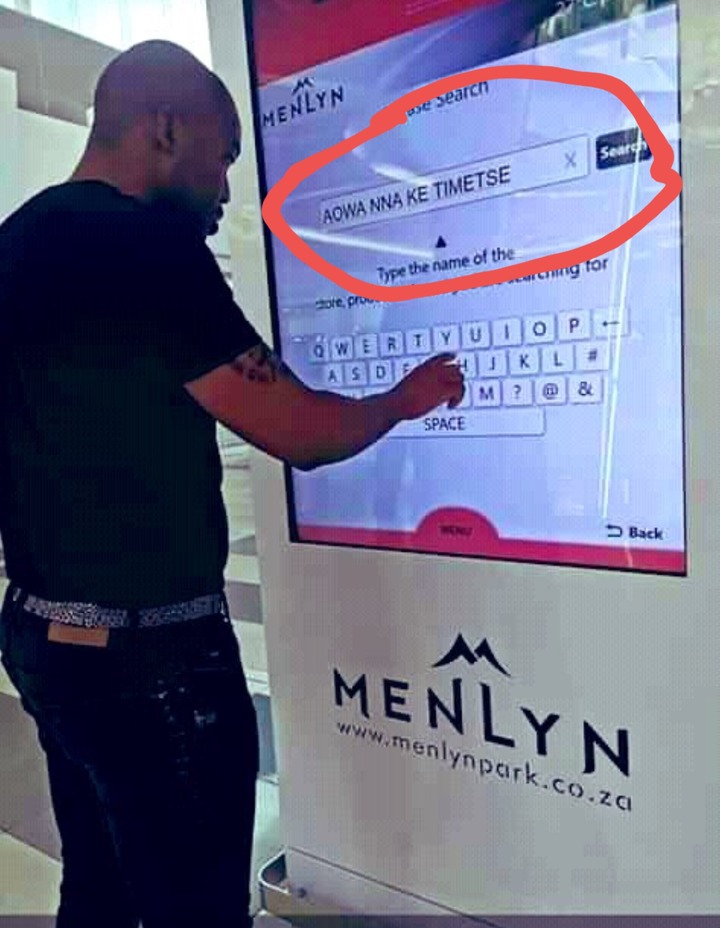 People laughed at the picture and the fact that the machine will not be able to translate and help him there. It is really embarrassing but very common for people to get lost in such a mall as it is really big and with so many entrances.
Content created and supplied by: Rumbiekay (via Opera News )