https://www.thetravel.com/bridges-that-nobody-would-cross/
https://pamirtimes.net/2017/01/23/hussaini-hanging-bridge-in-gojal-upper-hunza/
Source : thetravel.com , pamirtimes.net
We live in a period of time whereby people believe that you only live once so why not do everything that you want to do . Most adrenaline people follow that concept, and take a lot of risk just to feel fulfilled in life.
A lot of people are afraid of bridges. Gephyrophobia is the fear of bridges . It is a common phobia, though most who have it don't realise it . I have compiled a list of bridges which are very much scary , and only very brave people can travel to .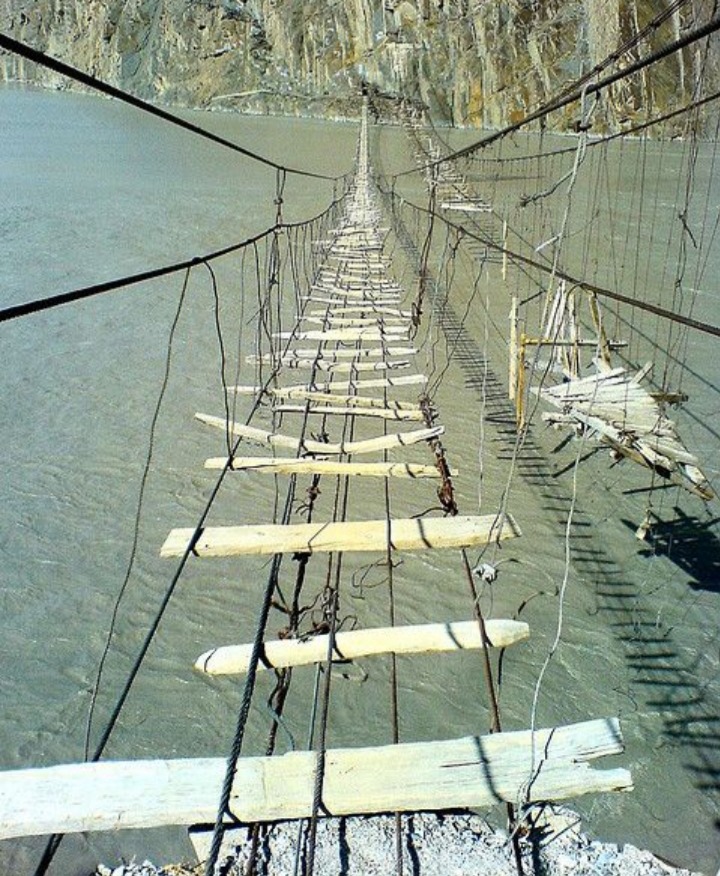 Hussaini Bridge
Hussaini Bridge is located in Pakistan . It is considered as one of the most scariest bridges due its thin ropes , and gapped planks which provide very little support for balance . If one wishes to travel to Hussaini it is in their best interest to just capture pictures, and not attempt to cross the bridge.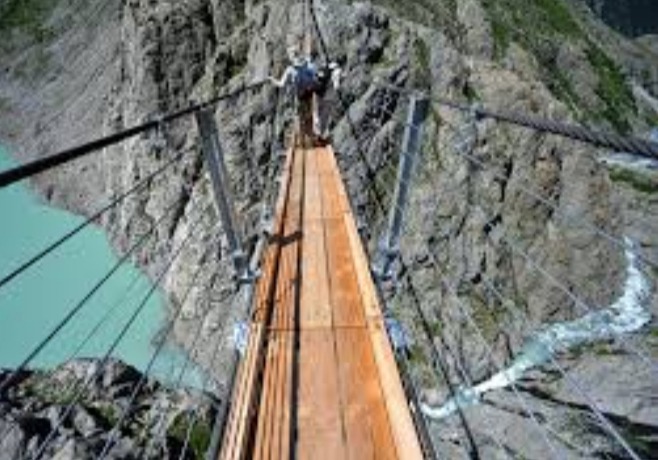 Trift suspension bridge
Trift bridge which is near Gadmen in Switzerland is very heigh towering at 330 foot height . Travelers will get to capture such spectacular photos of mountains . Although this bridge is very high , and has safety precautions one should still be cautious when crossing the bridge.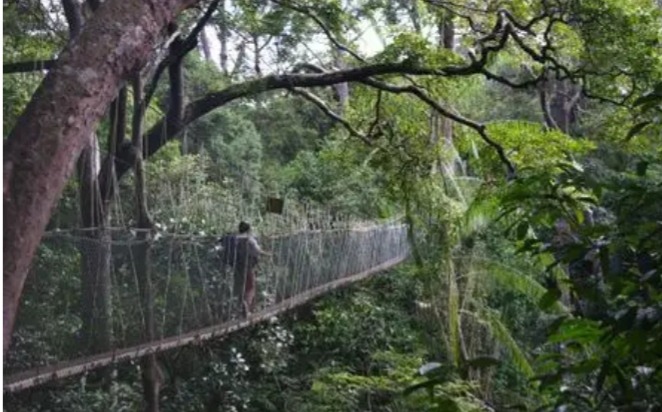 Taman Negara bridge 
Taman Negara bridge will take travellers up high in the tress to witness a beautiful tropical scenery right before their very own eyes . The bridge is 1700 feet . 
Content created and supplied by: Xaezusa (via Opera News )