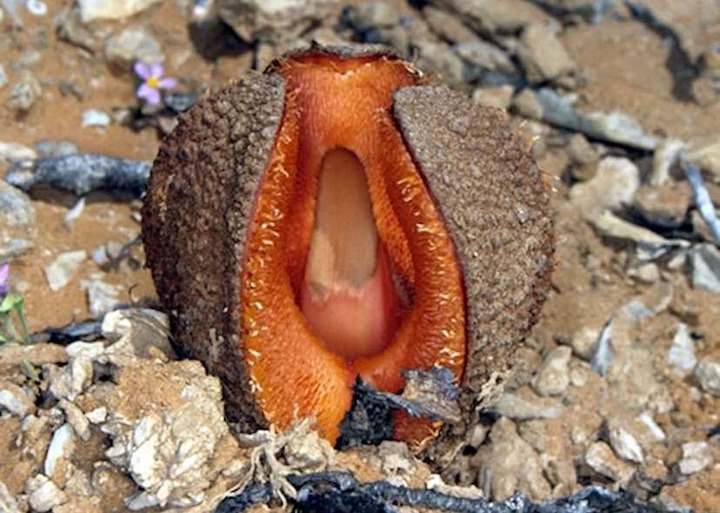 (Source: Twitter.com - @AfricaFactsZone)
South Africa has been blessed with numerous uniquely made flowers that are well-loved across the world. We've been made aware of Hydnora Africana which has been getting all the mixed reactions online from different people due to its bizarre appearance. It's not a common plant that people can come across in any veld during a hike. Hydnora Africana is a parasitic plant on species of the genus Euphorbia. Its family is hydnoraceae and common names are jackal food [In English]; jakkalskos, bibbejaankos [In Afrikaans]. It does appear as fungi but differs from fungi after the plant has opened. Hydnora Africana is completely leafless, is devoid of chlorophyll, and is brown-grey.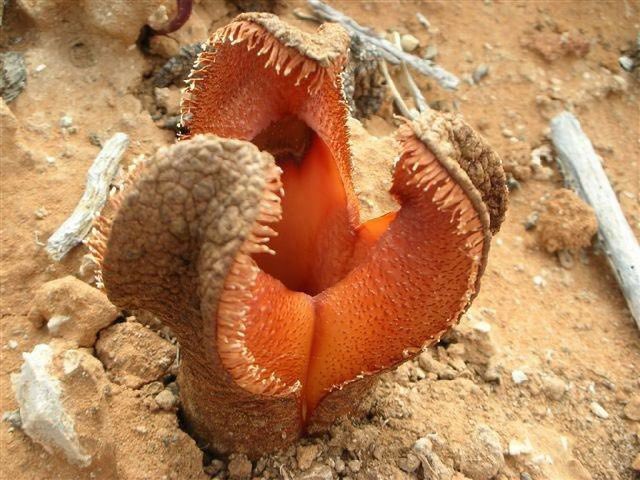 "Hydnora Africana, a flower that can be found in South Africa," wrote Africa Facts Zone on their official Twitter page.
However certain individuals described the photos in their way. As they stated that these photos represented before birth, during birth and after birth. Then it's up to you how you interpret these gorgeous photos if you see more than flowers, then you need to cleansing or a prayer.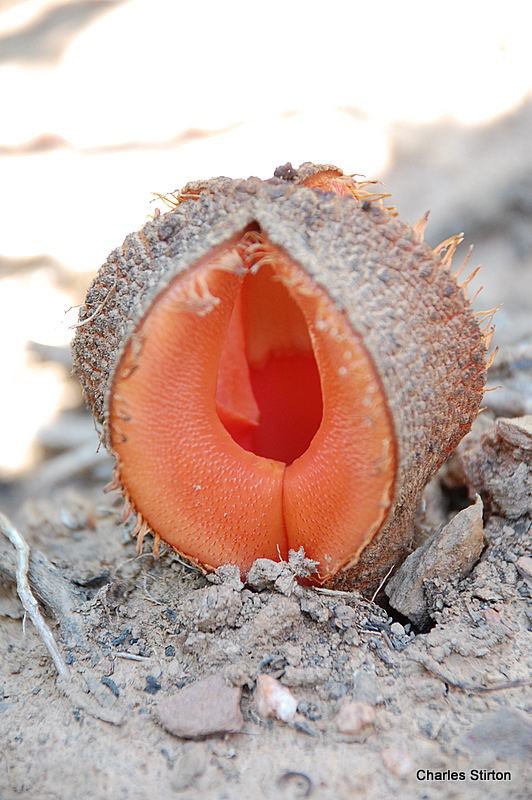 The post was well received by the Twitter community as it had over 180 retweets, 130 quote tweets, 80 comments and 790 likes. However, the tweeps were still intrigued by the Hydnora Africana's appearance. 
@bexbakerUg said, "I know what y'all are thinking."
@agabus_milimu said, "It looks like some sea creature or an insectivorous plant."
@evichinus said, "If you have something to compare with frame number 1, my dear keep praying so that the devil can stay away from you!"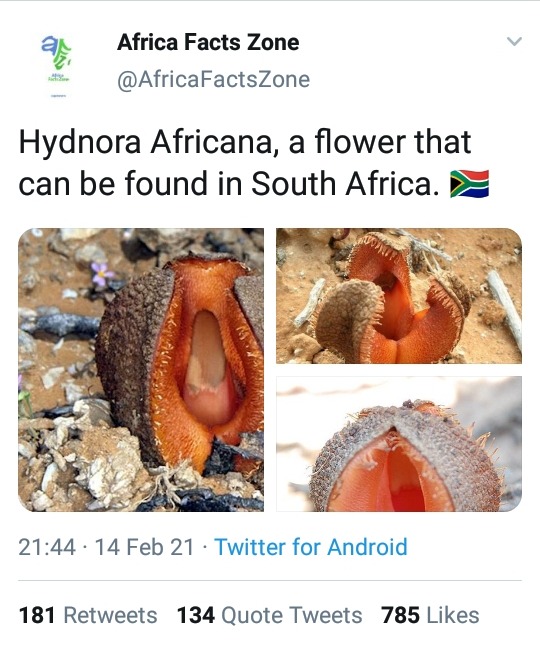 @Lenci_Nella said, "God, forgive my eyes."
@SnrTijani said, "I thought the first photo was a hippo opening its mouth wide. This kind of flower looks scary though."
@HunchoJak1 said, "Nigerian brothers leave it like that."
@El_Keith_ said, "Reminds me of her."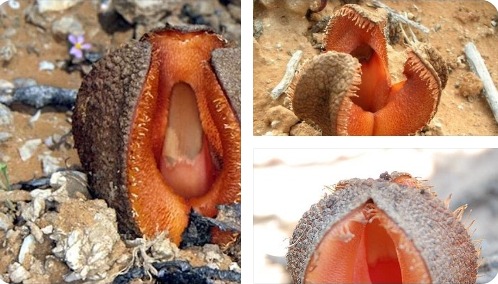 Source link:
https://pza.sanbi.org/hydnora-africana
https://twitter.com/AfricaFactsZone/status/1361038589614776323?s=19
(Source: pza.sanbi.org)
What's your opinion on this? Let's talk about it.  
(The pictures are used for illustrative purposes only.) 
Date: 15/02/2021
Thank you so much for taking the time to read our articles. 
Please don't forget to like, share, comment and follow us for more groundbreaking articles.
Content created and supplied by: ScarcityNews (via Opera News )