The pineapple fish is the species of fish in the family of Monocentridae and it is a sole member of it's genus.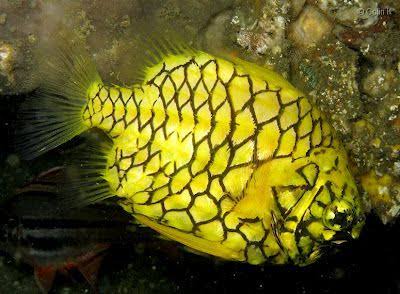 It is also known as the knightfish or the coat-of mail fish. It can prodices light using colonies of bacteria in it's light organs. The fish is native to the coastal waters of Queensland, New South Wales amd western Australia.
The pineapplefish can grow up to 22cm(8.7in) long. Its body it's like rounded in shape and covered in large rough scales with sharp backwards pointing spines. It also have a large head and have very tiny and thin teeth. The scale of the pineapplefish are yellow to whitish with a black rear margins forming the striking patterns that gives the fish it's name.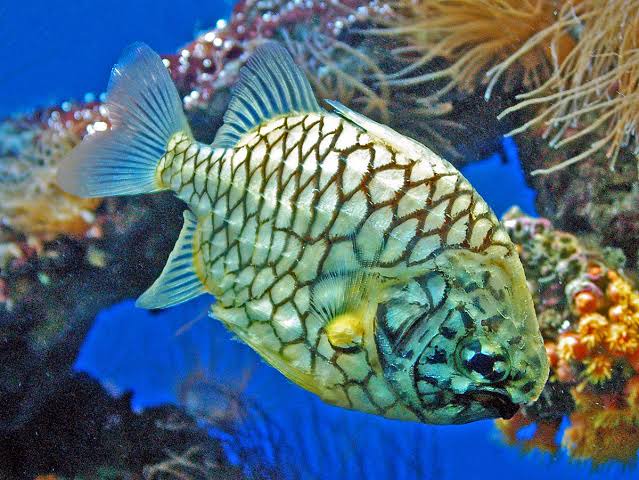 The fish is mostly not targeted by any fisheries but is is often taken as a bycatch by commercial travelers.
The diet of the fish consists of live foods like shrimp and small fish.The pineapplefish is common in deep water. The fish is naturally weak when it comes to swimming due to its small fins and rigid armor. It can be found inside caves and under rocky ledges during the day. Only at night it start to go out and feed using it's light organs.
Content created and supplied by: Phukubjenthaa (via Opera News )