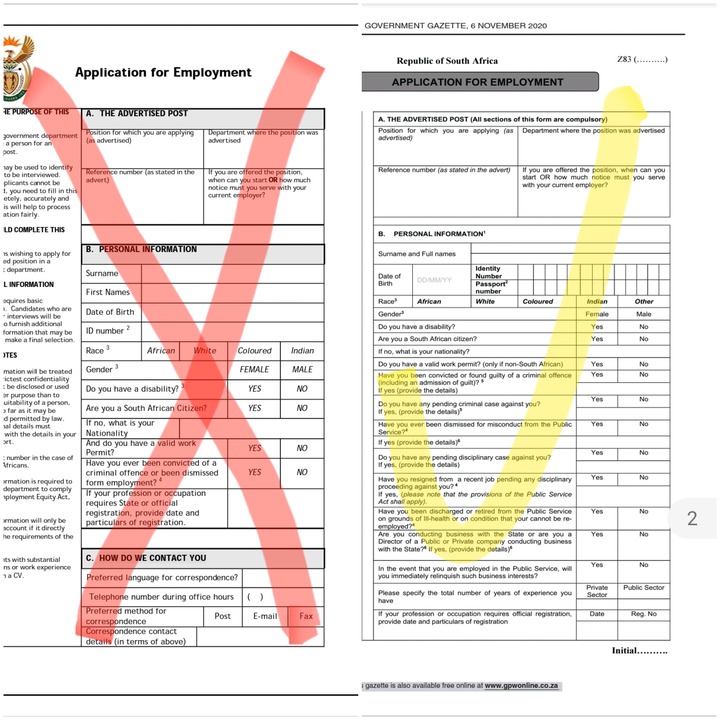 The government has issued the new Z83 that will be used from January 2021. Z83 is a form used when one is applying for the job in the public sector. This form is used to capture personal details of the applicant from names to qualifications.
You still need to attach a curriculum vitae. The government use Z83 for easy access to the information of the applicant but, they still need the actual documents for verification.
It is important to also certify any qualifications and identity documents copies. The president has announced that certified copies are now valid for six moths.
At first glance the forms look a bit similar but upon careful inspection one can spot the new initial entry on the bottom right corner of both pages.
Those who want to apply for jobs in the government sector must download the new form here. Source: With unemployment at an all time high many people are turning to government for employment. The government has announced the creation of 300 000 jobs in the education sector. The 350 poverty relief grant can only so far. People need jobs to get out of poverty and support their families.
Please like and share with friends and families.
Content created and supplied by: TheeMentalist (via Opera News )