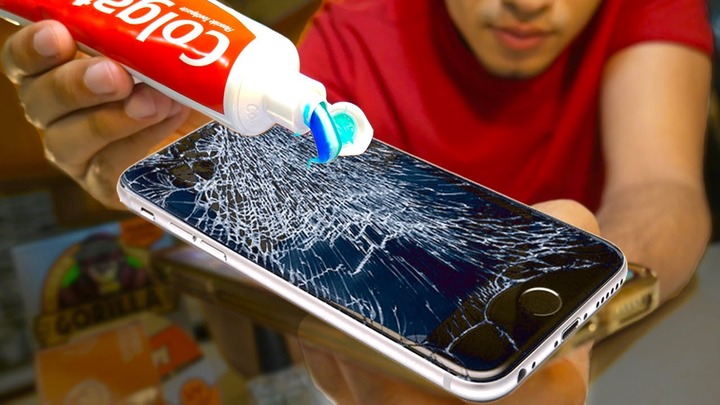 One thing that has become tremendously close to people is their smartphones. most people nowadays are always glued to their phones browsing on internet, chatting with friends or just watching or making videos on Tik Tok.
This behavior has made people to be more close to their cell phones than they are to other people such as their family and friends. You will be surprised to learn that some people can not even go to the loo without their cell phones on their hands.
For this reason, almost everyone who owns a smartphone will mistakenly break its screen at one point. This is never a nice occurrence as most people get frustrated when they mistakenly drop their phones and discover that the screen has cracked. Even though this might affect the functionality of the phone as it may cause the screen effectiveness in sensing touches to drop, there is still hope as there is something you can do about it.
Did you know that some of the household products such as, colgate, baking soda and many others can help you to make your cell phone look brand new if it is dirty and they can also help you fill in your device's cracks provided that they are not big cracks.
Please read the given instructions below and follow them if you would also like to use them in filling in the cracks in your cell phone and/ or other devices such as a tablet. The steps are simple and straight forward.
Filling in cracks using toothpaste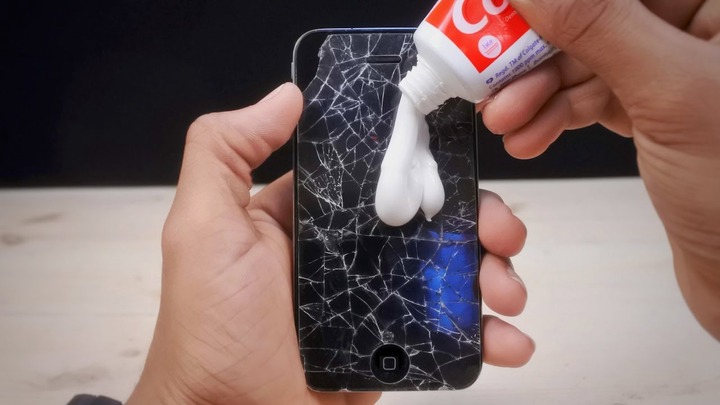 For this method, you will need a tooth paste and a clean dry cloth. First of all, take your cell phone and clean its surface using the dry cloth and then apply your tooth paste on it. Rub the tooth paste to all the surface while making sure that the speaker area is untouched and protected.
Wait for a few minutes then wipe it off using the clean dry cloth you have next to you. This is the most popular method of helping to fill cracks on a phone and by the time you wipe the tooth paste off, the difference in your device should be recognizable.
Filling cracks using baking soda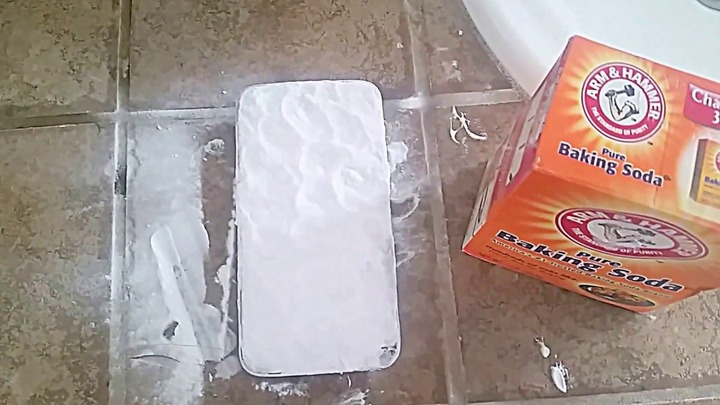 Another trick is using baking soda to fill in crack or clean your device's screen. To clean your phone, apply toothpaste as instructed in the above trick and then apply bicarbonate of soda/ baking soda to your screen's surface on top of the applied tooth paste and wait for a few minutes then wipe it off.
Using this method will not only clean your device but it will also help by filling in those little cracks if your device has one.
Using nail polish to fill in cracks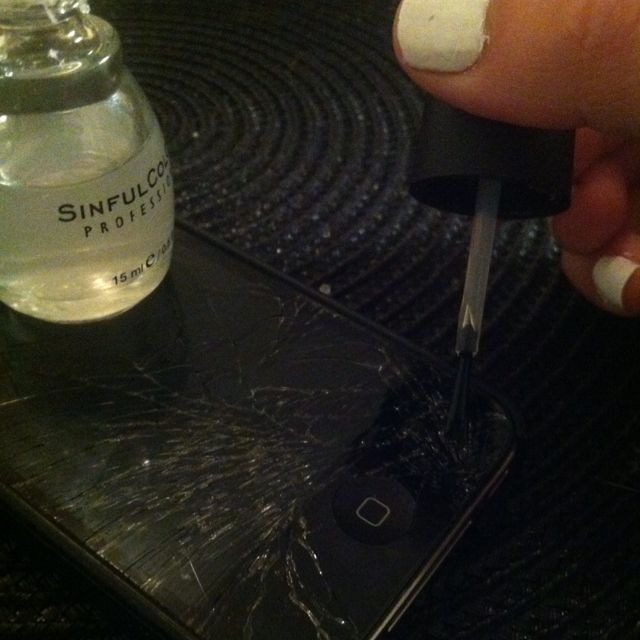 For this method, you will need a colourless nail polish and a razor. Take your phone and apply the nail polish where your device has cracks and then wait until the nail polish dries out. Once it dries, use your razor to remove the excess nail polish on your device then apply it again. Wait until then then use a razor to remove the excess polish. This method is ideal for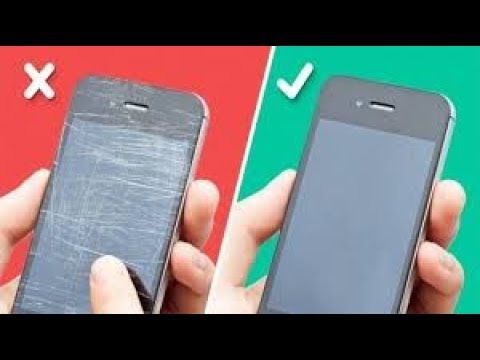 PLEASE FOLLOW @SUM_KAY💕
Content created and supplied by: @Sum_Kay (via Opera News )