Jaguar hunts crocodile in deep water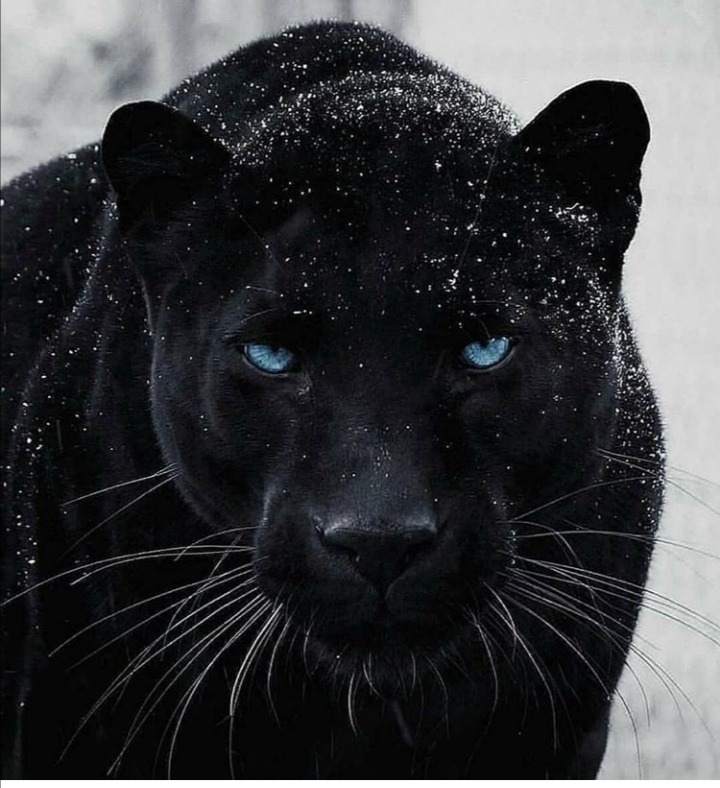 The jaguar is the second largest in felid species and the only extant member of the genus Panthera native to the Americans. The jaguar's from the southwestern United States and Mexico in North America, across America, and south to Paraguay and northern Argentina in South America that's were the jaguars mostly found.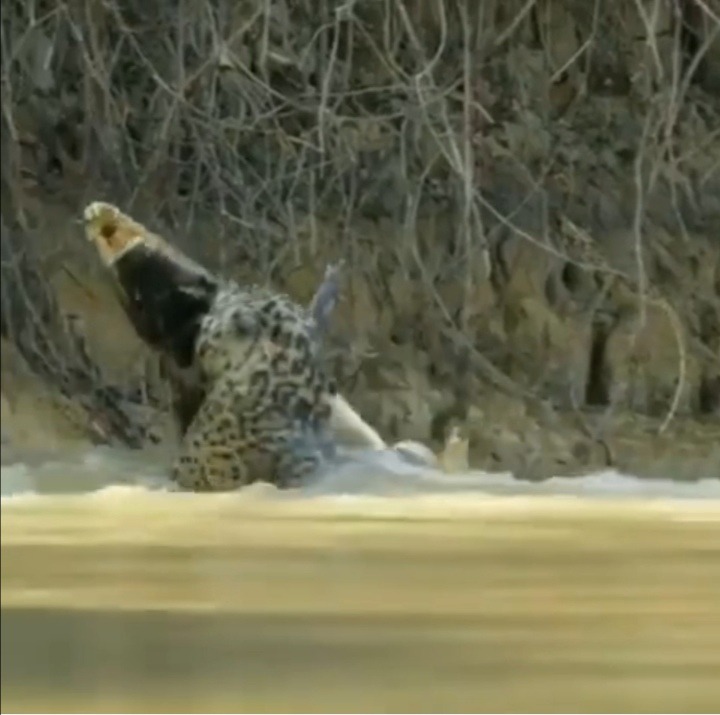 Jaguar spots a crocodile in deep water, according to the net geographic channel they said the jaguar have eaten for over 7 days and it was dry season there was nothing much to hunt only crocodile were the species around the area. The hungry jaguar spots a crocodile in the water, it was the only thing around to hunt and start making moves on the crocodile.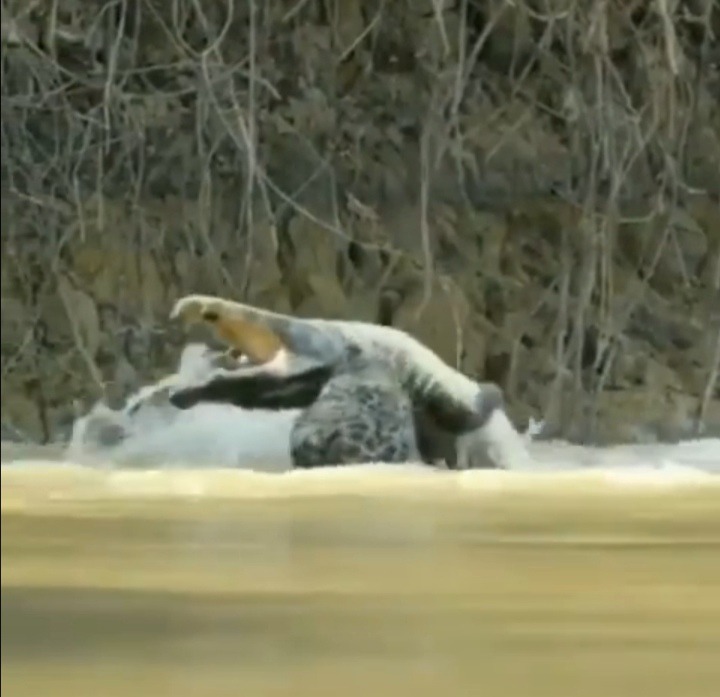 the jaguar dives right in the water aiming for the head of the crocodile, luckily the jaguar grabbed the crocodile right in the head and dragged it out of the water were it is less dangerous.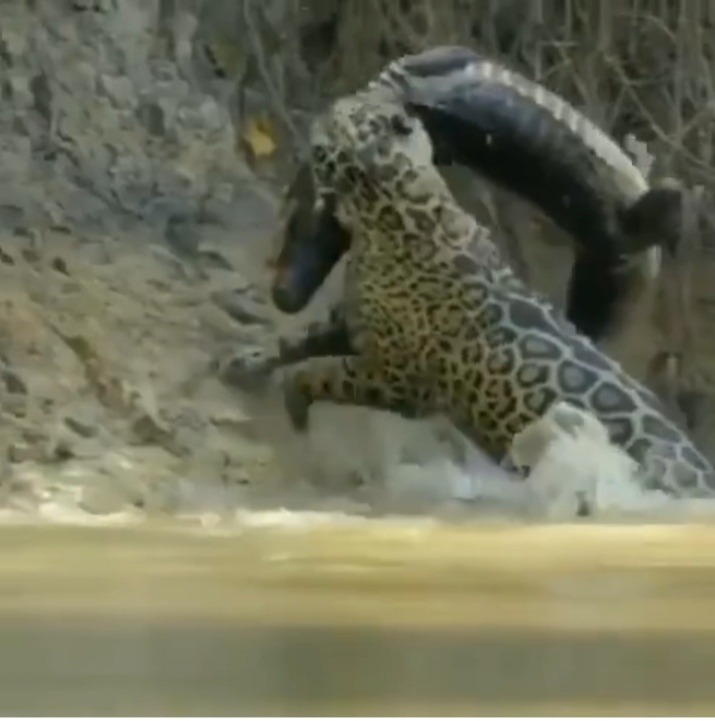 Hunger can make animals take risks too see this jaguar had to hunt on the water.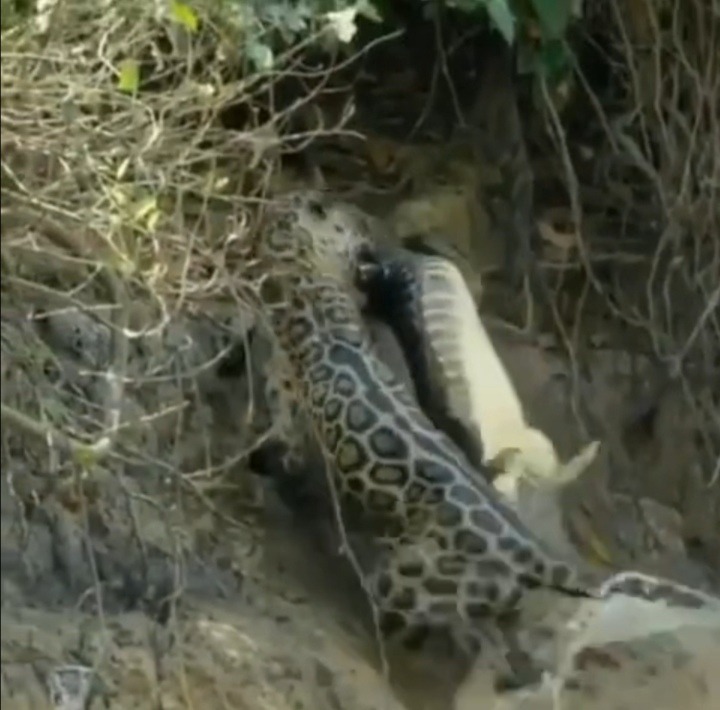 Content created and supplied by: Mfundo321 (via Opera News )