After 5 years We haven't brake up but this Is what happened. I lost my phone with all my Important Numbers, and It was the day Where I lost my love onces. Well she had my number all along but she didn't text me nor calling me.
After 5 years And I was already forgot that we had this thing before because during the days where I lost my phone, after a week I had an another phone I made a sim - swap and I bring back my number. People phoned me back some complaining that they canr see me. I had to explain they Understood but the one I thought she was on my side she was just quite.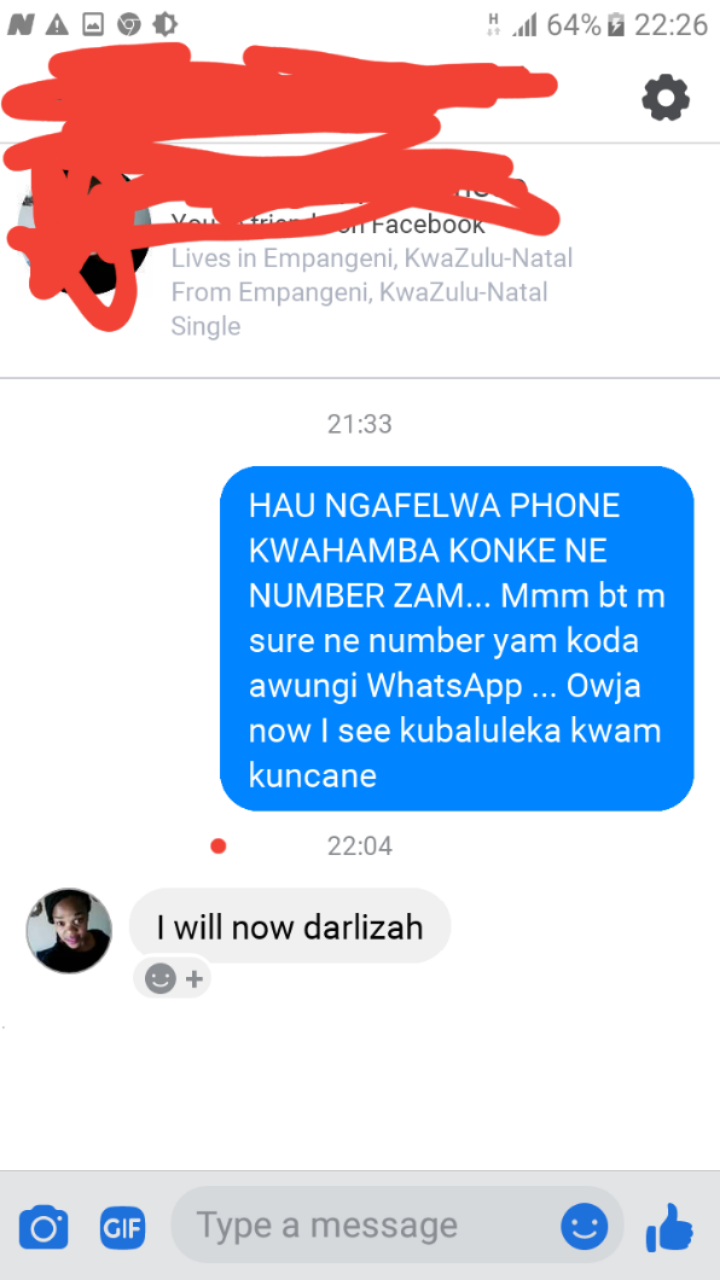 Later As I was navigating through my Facebook, I saw her and I sent a friend request and the she accepted my request. I left her a message complaining for what happened and she responded. Saying In her life there are so many things that had happened. Owja so In all those things she chose to forget about me.
I was In love with her big time by then and I still love her, after this years we didn't broke up but things just happened the way It happened. But my worry Is that she kept my number for all this years and never WhatsApp me or even call me. Is It still a love or what? Can I continue with this or what?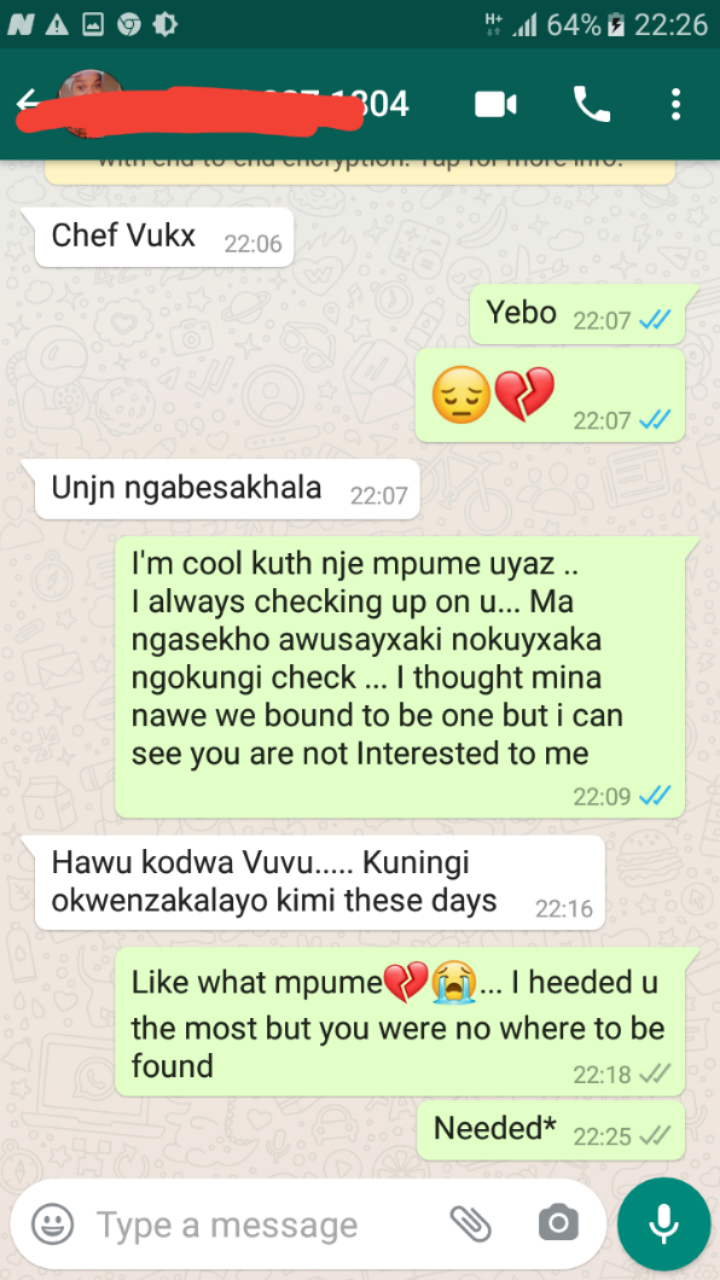 Please share your opinion on the comments section below.
Source: Facebook
Source : WhatsApp
Content created and supplied by: Wendie92 (via Opera News )