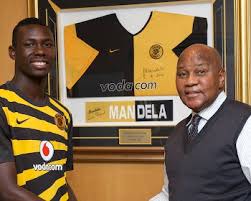 Eric Mathoho is one of the famous award-winning football players that South Africa is proud to have. Apart from being on the nation's national team, the football star currently plays for Kaizer Chiefs. Among other things, his skillful style of playing at the central-back position is part of what makes him remarkable among his teammates.
Eric Tower Mathoho, as he is often called is one of the best defenders South Africa has ever had. The 30-year-old football player is set to reveal more of his talent and skill in Kaizer Chiefs. Having started in Bloemfontein Celtic with a suitable title as the man of the match, Mathoho gathered all the experiences he needs for a professional and outstanding football career.
Eric was born on the 1st of March 1990, in Thohoyandou. He developed a passion for football right from a young age. His love for the sport made him invent football out of union bags to play in maize fields in his early days.
The footballer made his professional debut with Bloemfontein Celtic FC, while he was 19-years-old. Eric goals began after debuting on the 3rd of February 2010. This was when he scored his first goal on the 27th of February 2011, in a international player.
The professional footballer has a unique style of playing. As a defender, he also possesses the ability to launch attacks as well as go forward to add numbers. Additionally, opponents know him as a threat at set pieces and in the air.
Eric salary is one of the highest among Kaizer Chiefs players. He reportedly earns R220,000 a month. The professional player has been very instrumental in the success of his team. His cooperation with Daniel Cardoso in defending positions, has kept Kaizer Chiefs FC at the top.
With an impressive salary, he owns a Cedar Creek home. Interestingly, the house is not just large and luxurious but it also has a cool entertainment area, a swimming pool and a large garage. The diligent football player is also a proud owner of two grand cars. Including a Range Rover and a classy Audi S3 sedan.
Eric news had it that his younger brother died while he was in camp Burkinafaso to play for his country. Despite the pain and discomfort the defender chose to stay with the team to play for Mzansi in the Fifa 2018 World Cup qualifier against Burkina Faso.
Information on who his wife is not known. However, it was rumoured that his longtime girlfriend, Hangwani has had a child claimed to be his but he has since refuted the claims. While trying to prove his innocence, he demanded that a paternity test would be carried out on the child, which the girlfriend agreed to. Eventually, as reported by Sunday Sun, the result proved that Tower is the father of the child.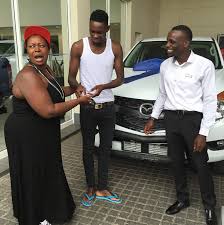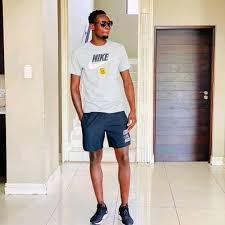 Content created and supplied by: Amantlemahle (via Opera News )