Former Mamelodi Sundowns star has opened up about his pending retirement from professional football.
Lerato Chabangu is set to retire from playing football, but however his retirement is still pending.
The player is currently with Gomora United.
The club's boss Joe Seanego says that he wants Chabangu to retire and take a position of being a technical advisor in the club.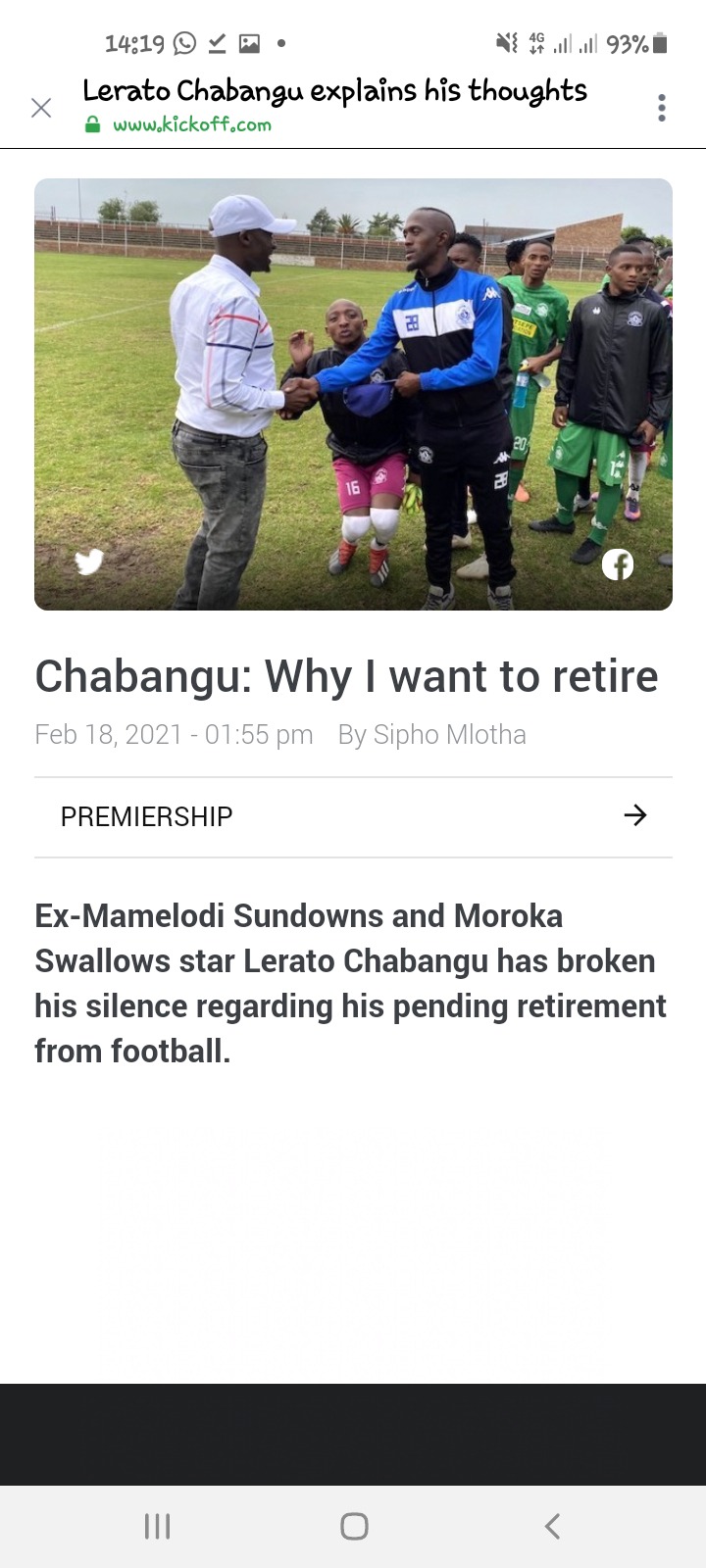 Talking to kickoff magazine, Chabangu has explained why he considered to retire from football.
He said the long break that was given to amateur football has forced him to retire because they have not been playing for a while.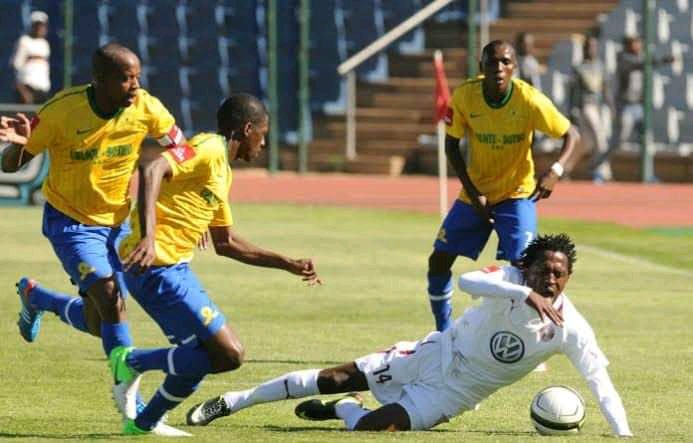 "Eish it's this Covid, we've stayed so long without playing football, so it's tough," he said.
He said that although he has not taken any decisions yet, he has to think of something new because the investors are longer that much.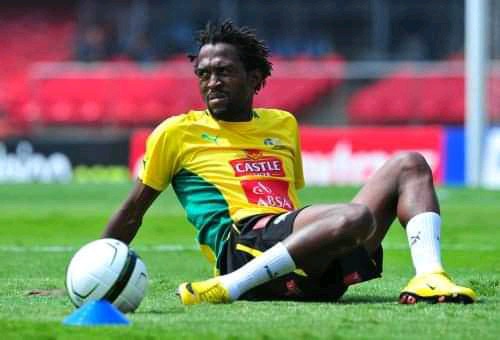 He concluded that he has not told his family about his plans to retire because he has not talked to the club's owner since last year because the Amateur football has been suspended.
Source: Kickoff magazine
https://l.facebook.com/l.php?u=https%3A%2F%2Fbit.ly%2F2NgN9MA&h=AT174tbNVlF9djeRLdrzZ61ZL0NRojqaTHgzSDbM4jKJ1MxpwfF9SgME0HGt6DhHDApBuvMdaWbQSqLnkuQs9EdmXDDqw5dbDmYzPxhvQBro80x6oCO8ffoJX2Zi0QwR_KH9x6GQHsI
Content created and supplied by: Yandamayne (via Opera News )