Chiefs is definitely the biggest brand in South African football. despite the lockdown restriction(COVID-19) that has devastated many teams in Africa. The Soweto giant, Chiefs made more money than any South African team in 2020.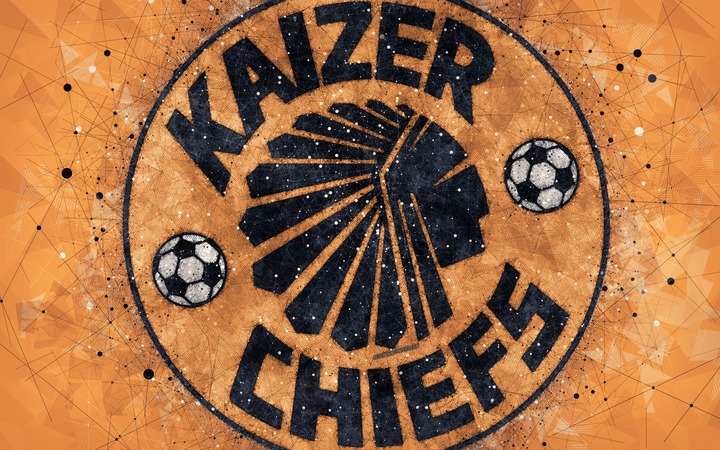 Under difficult times of COVID-19. Chiefs is the most successful team in SA made a Staggering revenue of more than $23 Million in the last financial year 2020. That is a lot of money when you convert to rands under these difficult times.
The only team which perform better than chiefs in Africa is the Egyptian giant, Al Ahly with a staggering $28 million.
The main fact is that Chiefs did not participate in African CAF tournament last season, competition(CAf), however they made more money than every team in Africa except for the bronze metal winner in FIFA club world cup "Al Ahly" of Egypt.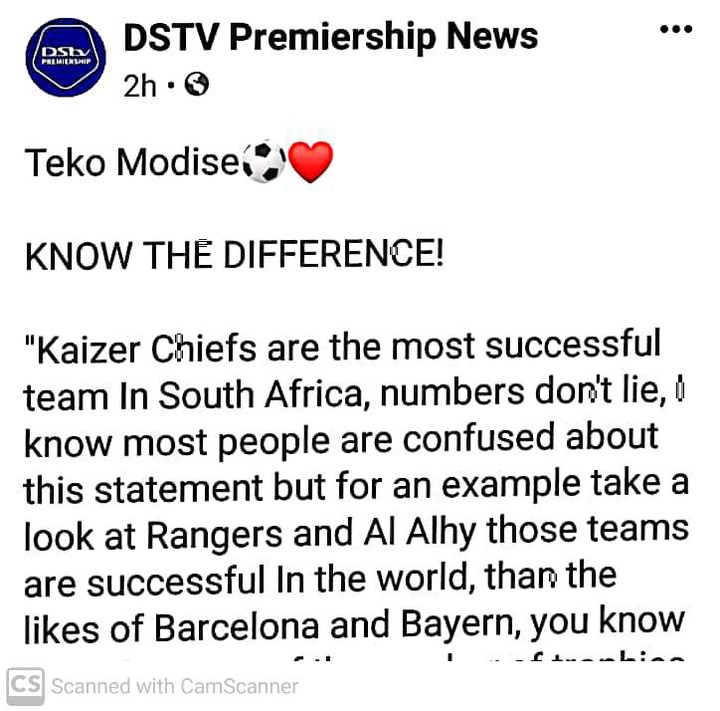 Chiefs was established in 1970. They've got more than 16 million supporters in South Africa. This makes chiefs the most supported team in Sub-saharan club in Africa.
All Ahly was established in 1907. Egypt has heavily invested in football over the years. It is one of the oldest team in Africa.
Most company wants to sponsor chiefs because it makes business sense said social media user.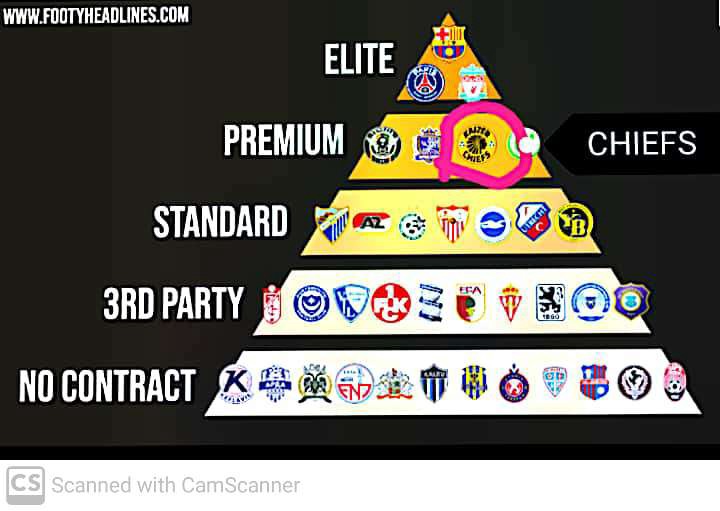 Chiefs is still sponsored by Nike brand, which is a premium package(Lucrative deal) just behind the "Elite" teams sponsored by nike. The likes of Liverpool,PSG and Barcelona.
Hit the follow button at the top like share comment
Source:DSTV_premiership_news
Content created and supplied by: Thabo_TheCreator (via Opera News )