About three days ago Pastor Kabelo Mabalane who is a kwaito musician, motivational speaker, entrepreneur and comrades marathon runner; was boasting on Instagram of his newly found passion which is cycling.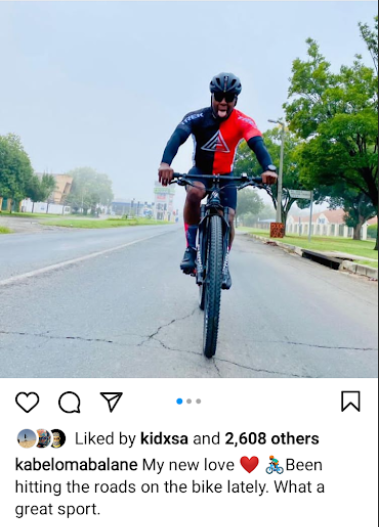 He has been riding it the same way as he does when he is running because his first lap was fifty-five kilometers which proved to be very easy.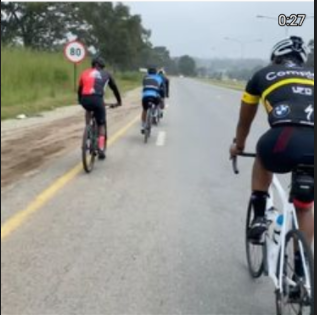 Today they were doing over one hundred kilometers when Bouga Luv hit the ground with his knee while on the bike and had to get up. He did asset that it is not his first time to fall from the bike.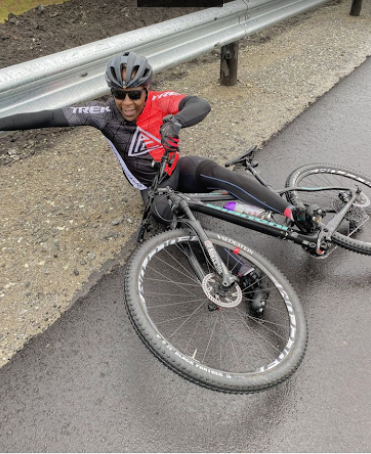 This reminded me of his lyrics he recited in one of his albums back in the days which went like this "indoda ishaya phansi ngedolo, bekmele isukume uy'ngthola" which translated "a man falling with a knee and had to get you get me".
This was minor falling as no injuries were reported and judging by Kabelo's achievements he is man who never gives up. He will master the cycling and it will not be long till we hear that the TKZEE member is breaking records or cycling from Gauteng to Western Cape for charity.
Content created and supplied by: EgedHouseTrustee (via Opera News )