There have been many emotive stories about former Premier Soccer League (PSL) stars who file for bankruptcy and essentially losing it all despite the gargantuan salaries they rake in during their playing days. Now, another former player has made jaw-breaking revelations about the challenges he has been facing.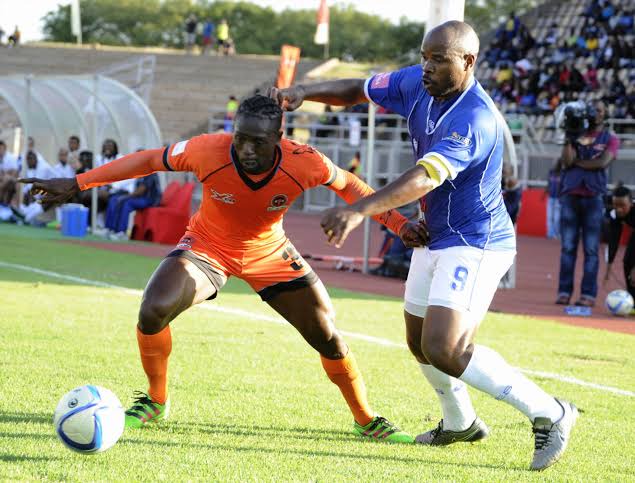 PHOTO: YahooNews
Former Tshakhuma Tsha Madzivhandila defender Carlington Nyadombo has shed light on the terrible ordeal he suffered in the hands of former TTM chairmain Masala Lawrence Mulaudzi, in which he claims that despite representing the team with distinction for more than three years, he was still terribly treated like a "modern-day slavery", this after he went for 6 months without getting remunerated.
The veteran defender, who was the captain of the club throughout its three-year stint in the National First Division, and he also led the club to greater heights of captaining them to two PSL promotion playoffs. In spite of all that, the heartbroken Nyadombo believes he was completely used and abused by the club, and in the meanwhile, he intends to fight toe to nail in a quest to recoup all of the money which is due to him.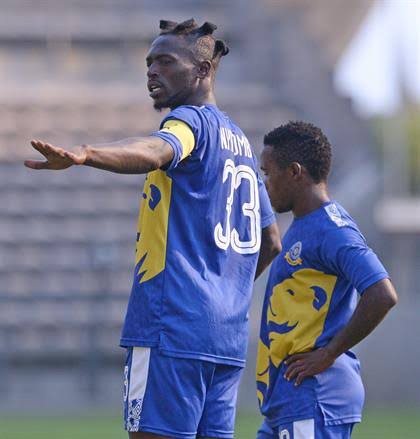 PHOTO: Limpopo Mirror
"I played in the playoffs which ended towards the end of September, but I was not paid for that month and I haven't been paid since then despite having two contracts," Nyadombo made his explosive revelations on KickOff Magazine.
The 35-years-old Zimbabwean revealed rather disturbing details about his financial struggles, as he said after the team had sent him to coach the MDC side, since he was not paid he had to stop using his car, and had to use public transport to attend training in the Tshakhuma village.
However, he said they came a time when he could not afford the R40 taxi fare to make a return trip to Louis Trichardt where his family lives, and he would then bunk training for three weeks until Mulaudzi called him to return.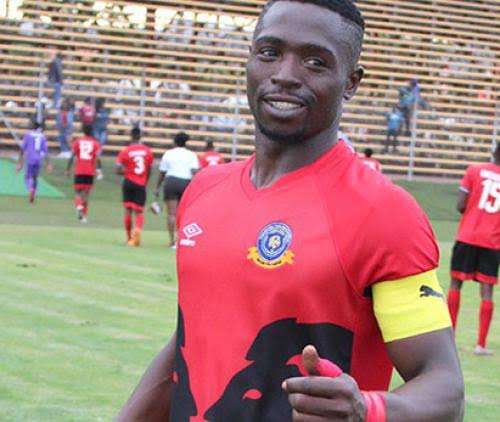 PHOTO: KickOff
"I wasn't even given transport money and instead of using my car I was now using public transport which is cheaper since a taxi costs R20 from Louis Trichardt where I stayed to Tshakhuma 50km where the MDC team trained.
"It then got to a point where I couldn't afford the R40 for the return trip using public transport so I then sat at home for three weeks until the owner said I must return to first-team training since the team is not doing well," he explained.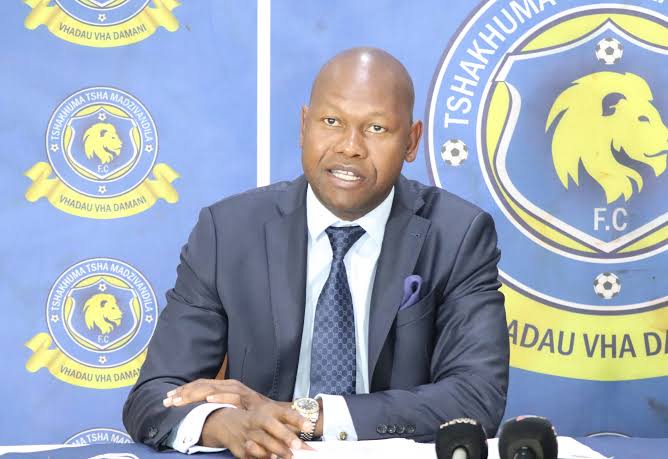 PHOTO: Twitter
Nyadombo said he was summoned to return to full training in January, which he obliged, but despite having two contracts with the club, at the end of the month" he was again not paid" and was told "to work".
He went on to say that he was told that since the club was been sold to Dr Sello Ntsoko, the new owner had no interest in taking him on board, effectively, his family is dying of hunger since the last payment he received from the club was last year in August.
"I don't know why I wasn't being paid. Right now, my family is dying of hunger because I was last paid in August. I have a family to feed and deserve to be paid for what I worked for," he asked.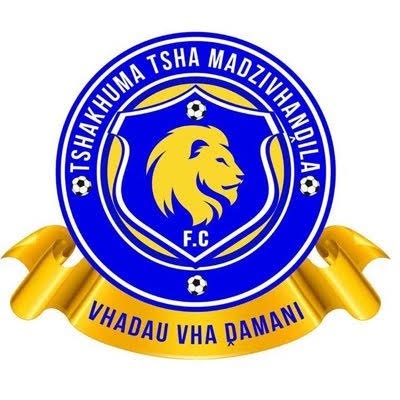 PHOTO: Wikipedia
Nyadombo then made a rather bizzare comparison, saying the sort of treatment he was receiving at TTM is tantamount to slavery, as he worked without being paid what was due to him.
"Seems I was a modern-day slave at TTM because I worked for no pay. I have suffered enough in silence and I just need to be paid what is due to me," he cried out.
Despite Mulaudzi been said to shrewd and savvy businessman, suffice it to say football business was really not for him, he demonstrably floundered.
What are your thought on this gut-wrenching revelations by Nyadombo?
Comment, Like & Share
Kindly help us reach 6K Followers by Clicking The FOLLOW Button
Source:
https://www.kickoff.com/news/articles/south-africa-news/categories/news/premiership/carlington-nyadombo-details-tshakhuma-ttm-slave-treatment-after-not-being-paid/694287
Content created and supplied by: OnlineNewzBible (via Opera News )