OTestosterone is considered a male sexual hormone,even though women also have a low amount of it. It is a steroid hormone produced in male testicles and female overies.
You can improve your testosterone levels by doing the following
1.exercising is one of the most effective ways to boost your testosterone level. I know most people don't like to hear the word but you don't have to start big just by doing simple work out for two days per week and you can build up your endurance as well as your strength.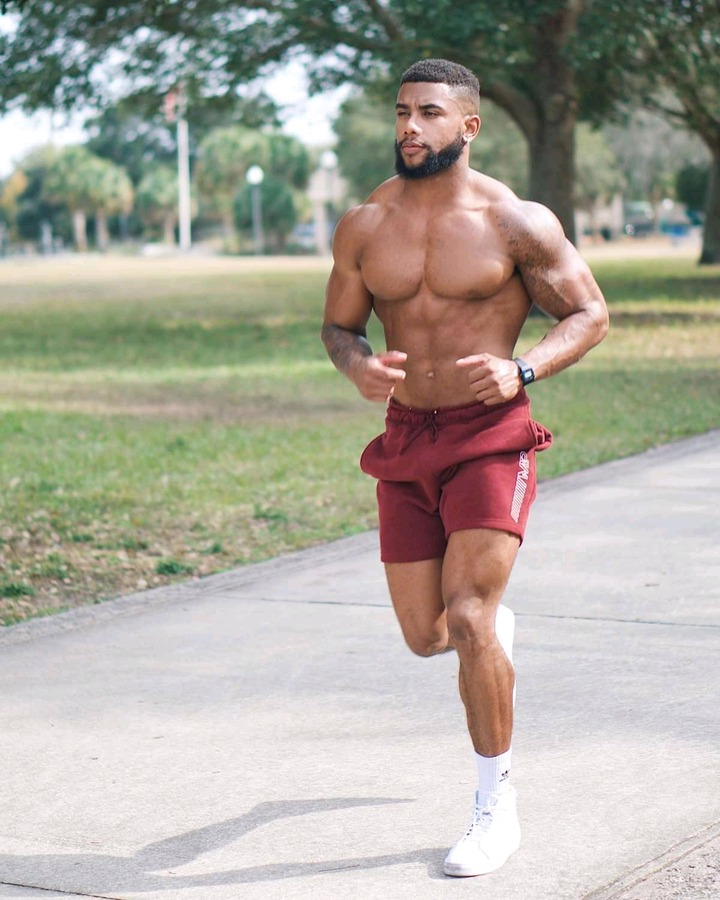 2.Diet is another word people don't like to hear but to increase your testosterone you don't have to go over a strict diet plan. You just have to eat good nutritional food, food with proteins ( seafood, Eggs, lean meat, vegetables like broccoli, spinach and avocado) don't forget to to eat your fruits too to get those vitamins.
3. minimizing your stress and cortisol levels can also help. Studies show that long-term stress can increase your cortisol levels which will increase your eating habits which in turn will increase your body fat hance lowering your testosterone level.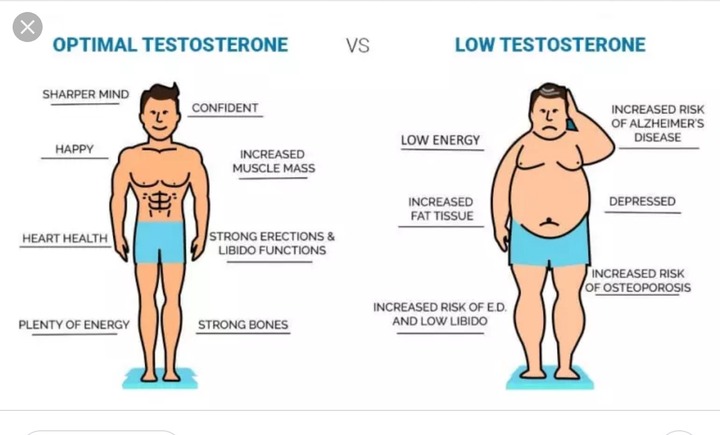 4.last thing is that you must have a good rest at the end of the day for your body to function well.get plenty of rest and high-quality sleep, although some people can function well without having to sleep long hours but studies have shown that it has a negative impact on one's health.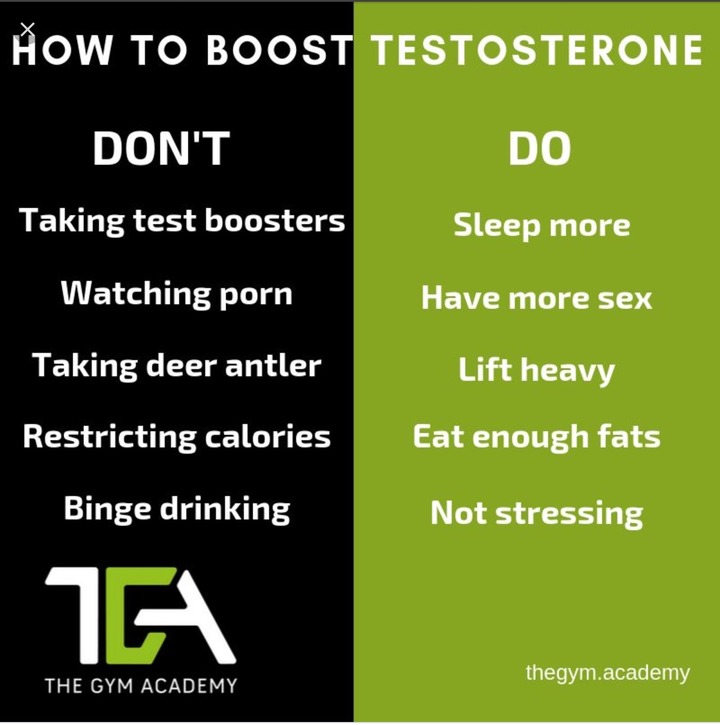 Content created and supplied by: ThaboTT (via Opera News )