Jwaneng Galaxy were in action against Orlando Pirates in a CAF Confederations Cup match at Botswana National Stadium on Sunday afternoon.
Orlando Pirates were pretty dominant in the match ; as they trashed Jwaneng Galaxy 3 - 0 , with goals from Thulani Hlatswayo , Linda Mntambo and Jean-Marc Makusu Mundele.
It was a comfortable win for the Buccaneers - as this win gives them a huge advantage going to the second leg at home.
However , Orlando Pirates fans were happy for Mundele for finally scoring his first goal to open his account at Bucs.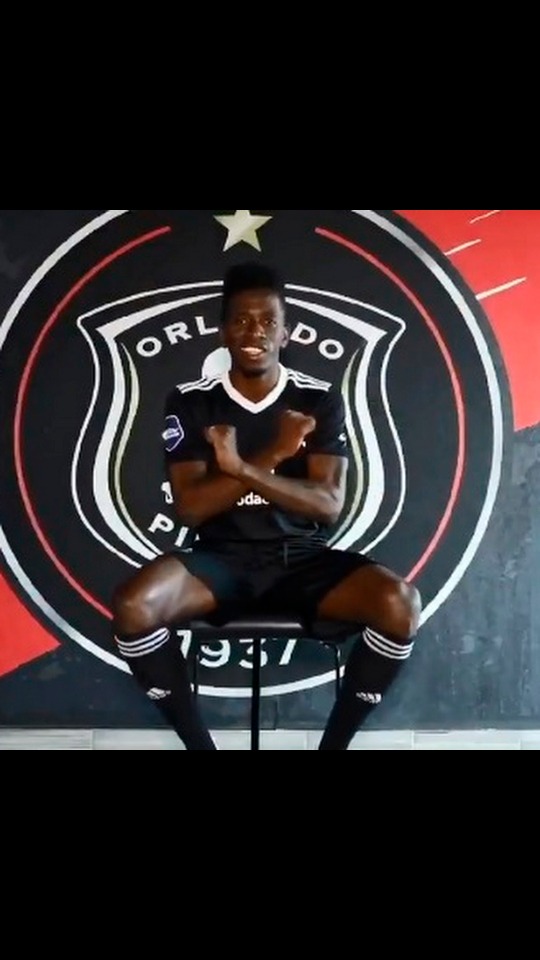 Some fans seem to see more of Mundele and believe he is better than Gabadinho Mhango , all he needs us game time.
Fans took to Twitter to praise the Congolese born players goal ; Here are some of the reactions:
'@Ngizikhuluma: Mhango us suffering from PSL top scorer syndrome. Most players who have won the golden boot , suffer in the following season.'
'@mr_shimmy: I think Mundele deserves more game time. I saw a bit of looks like he is a good player.'
'@LoyisoDyonasi1: Mundele i hope that's confidence booster for him.'
'@MuziBucs: Emotional celebration by Mundele , you could see how much it meant for him , you could see how desperate he want to stay at Pirates. Happy for him.'
'@Thandeka_teez: Mundele scoring made my day. 🔥'
'@Tk_the_Pirate: That's the kind of goal we saw from his YouTube videos.'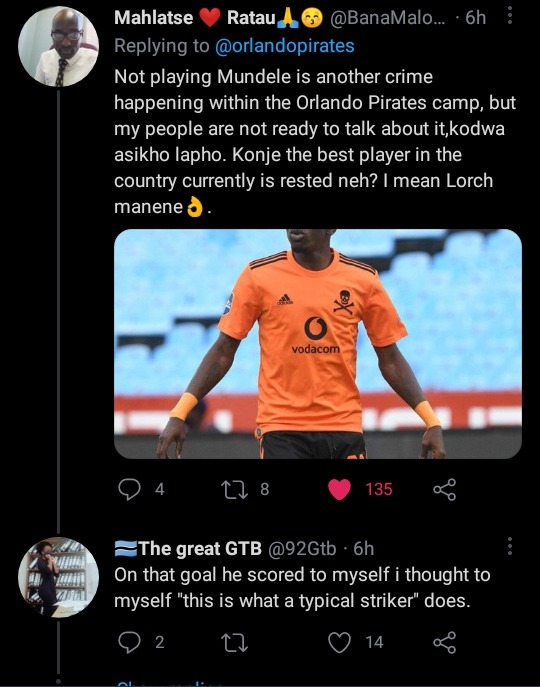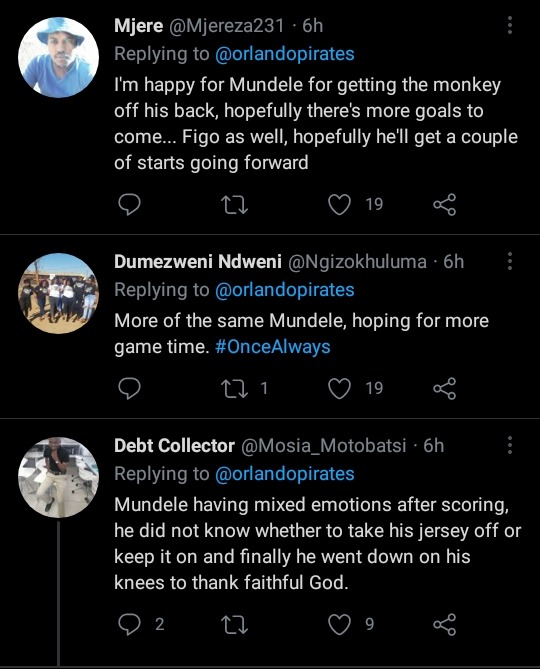 Orlando Pirates fans genuinely want to see more Jean-Marc Makuse Mundele in the pirates starting line-up - as he is promising.
Gabadinho Mhango better watch out.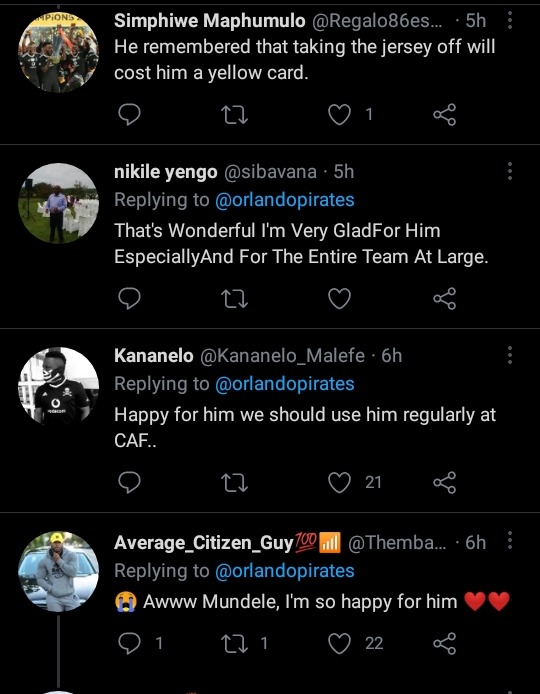 Please leave a comment down below and let me know what you think about Jean-Marc Makusu Mundele at Orlando Pirates ?
Don't forget to like and Follow my page for more updates. I highly appreciated ypur support. 🙏
Content created and supplied by: Mardii (via Opera News )