"The players were demoralised and low on confidence. A happy player will deliver on the field, but a neglected player will not perform. Sello restored their confidence and now the team is winning games" says David.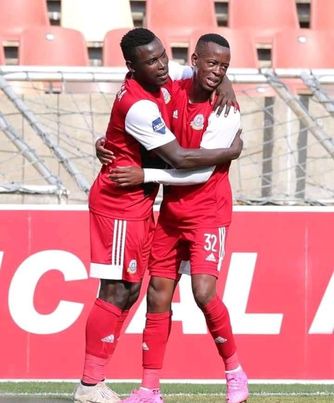 The players are enjoying training sessions again and it makes our job easier as coaches," said Mathebula.
Comments
Thato TI
Please pray for me. I will be going to the Hospital
tomorrow. I think I have problem with my eye. Every time I look at the comments, they are not related to the post.
Kopano Skopman
Money changes a person look at Samir Nurković since his salary was increased to R900000+ he showed us his true colours that he's a young version of Charlie Chaplin.
Malusi Ndlovu
Change the name to something simple "pronouncable" if there is such a word and more professional.
Rafique Khan
thats a bad news for Sao Tome,they will now be forced to play a fully stomach TTM,No more 3 goals n no more points.
Content created and supplied by: orange_juice95 (via Opera News )