Invasion and disruption of sporting events is a well known thing that is quite a regular, and common occurrence.
Of course, human beings are the first thing that comes to mind, when we talk about interrupting a sporting events.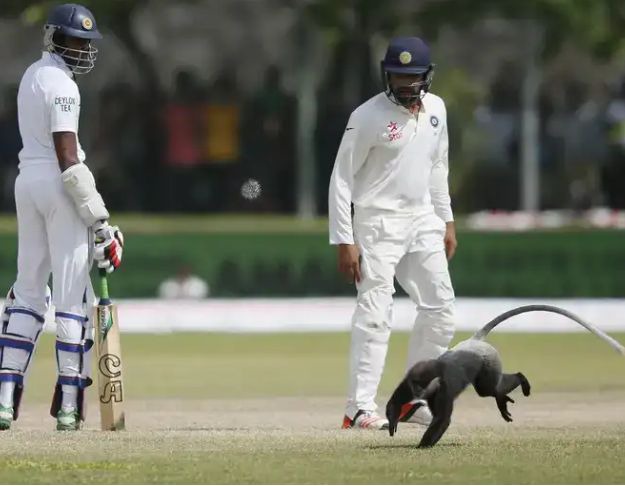 Photo Credit: Google
Yet, and rather interestingly, animals have also had the opportunity to revel in the limelight of invading and disrupting sporting events, even if it's just for some minutes.
From Crickets, to Baseball, Tennis and Golf, there have been many instances and cases of animals momentarily being the centre of attention as they invaded the pitch.
Pigs, cats, birds, and even monkeys are just the instances of animals invading and disrupting sporting events.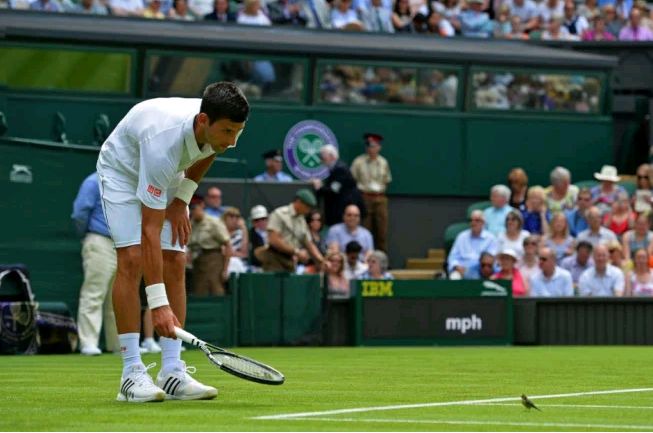 Photo Credit: Google
Yet, in the world of soccer that is a universal sports and one of the most popular in the world, animals have bizarrely participated in disrupting matches as well.
From the flurry cats running as it pleases around the pitch to the animal that just prefer to sit, and put the match temporarily on a standstill are some of the revelations the following pictures will reveal.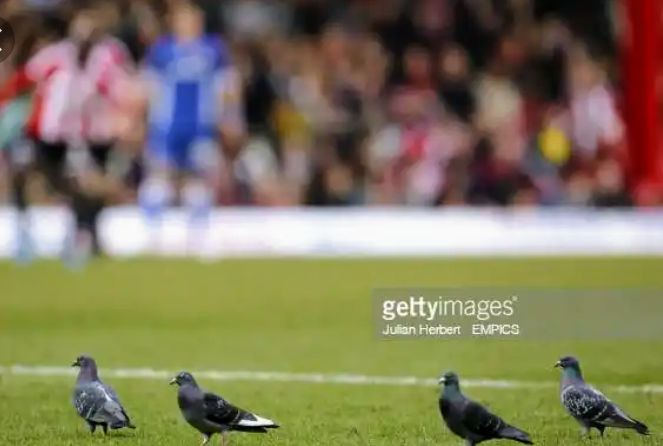 Photo Credit: Getty Images
Do you know birds have also been pitch invaders too? It literally made everyone in the stadium observe in awe and at attention.
See 10 photos of animals invading the pitch during soccer matches, and revel in the sheer innocence and playfulness, of some of these animals.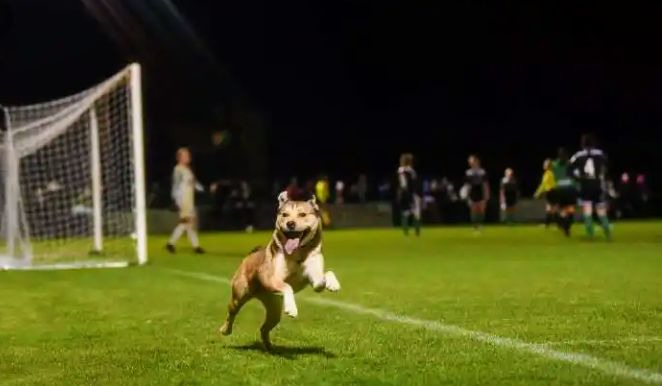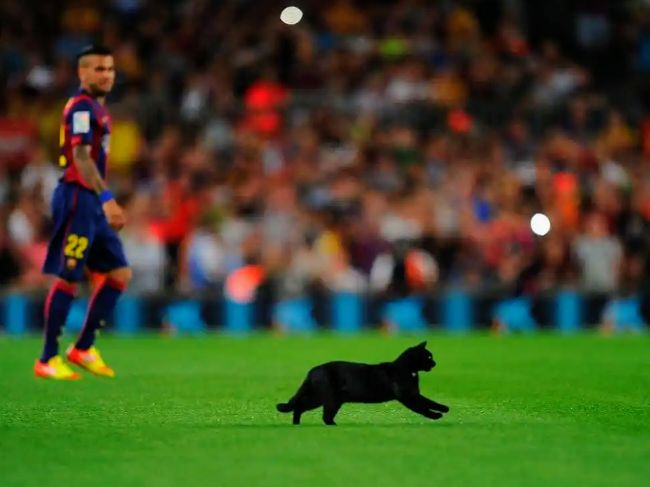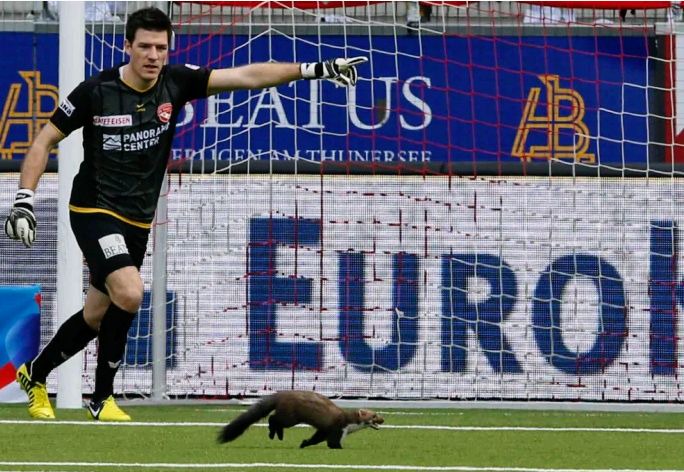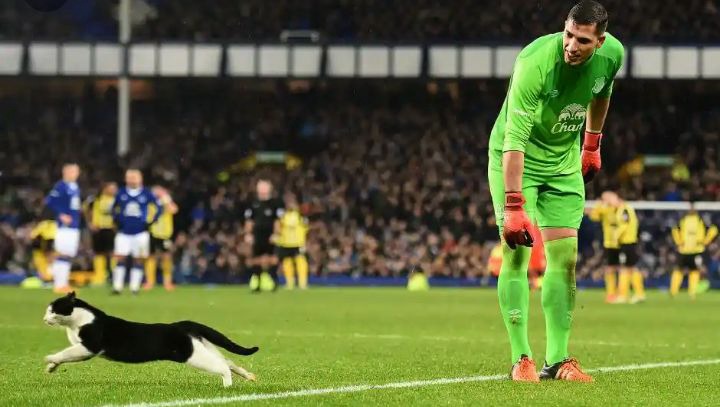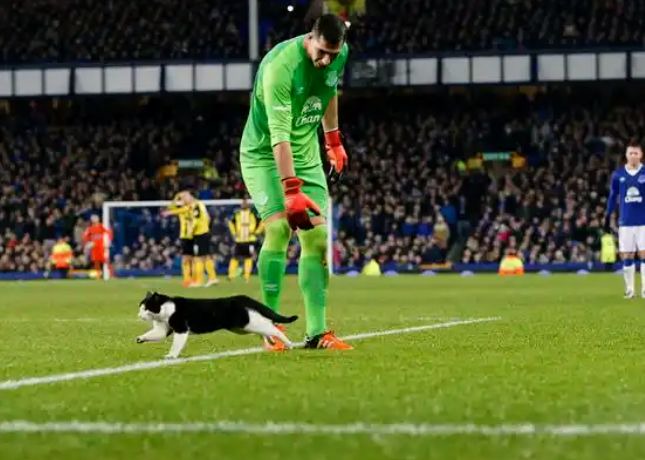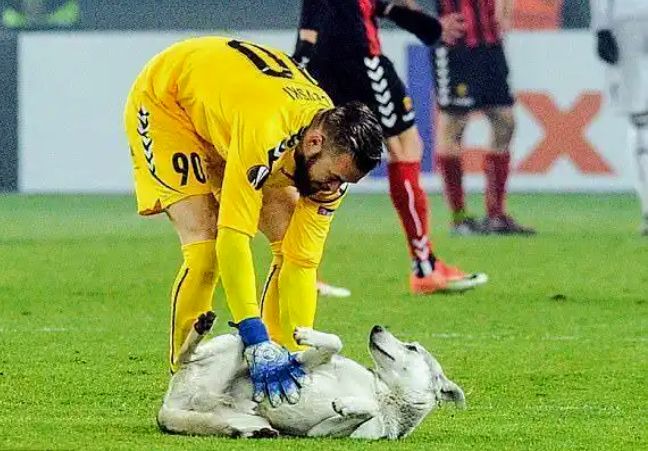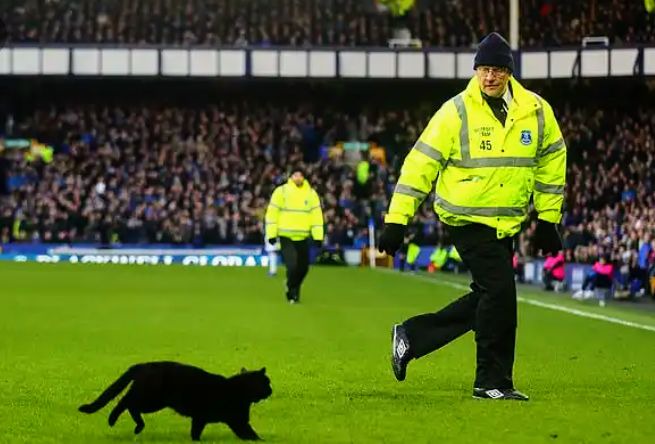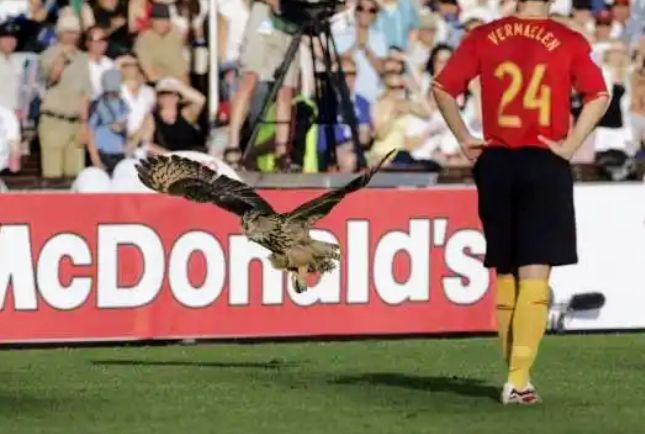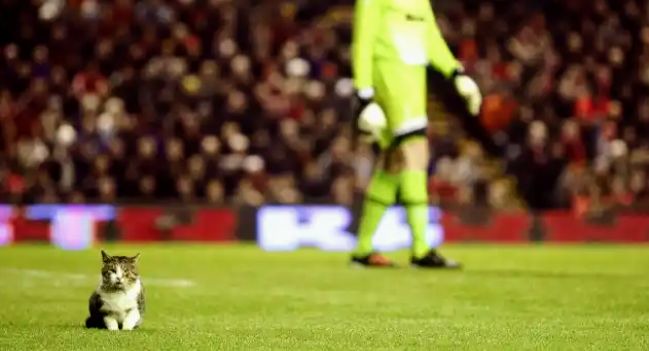 Photos Credit: Getty Images, Pinterest and Google.
Did you observe the carefree attitude of some of these animals in the above pictures?
Nonetheless, it is always an unexpected thing to witness cats, dogs or other animals invading the pitch.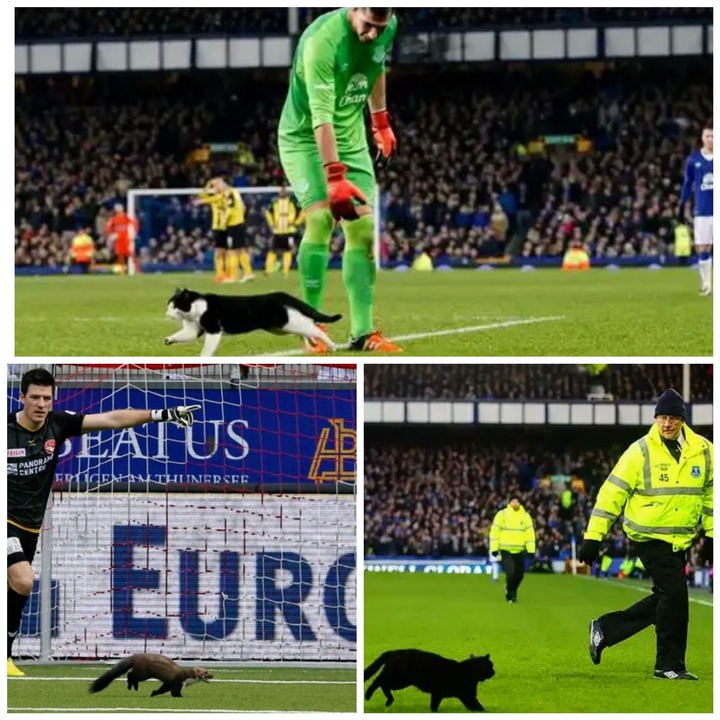 But the way a soccer match's momentum suddenly comes to an halt, is why not many fancy the appearances, and invasion of animals in soccer matches.
Got something to say on this piece? Have you ever witnessed a sporting events, where an animal invaded the pitch and monetarily stopped the game?
Be the first to drop your thoughts in the comments section.
Content created and supplied by: Emmanews96 (via Opera News )