Coach Jozef Zinnabuer is now killing Azola Tshobeni. The boy is not yet ready for 90 minutes.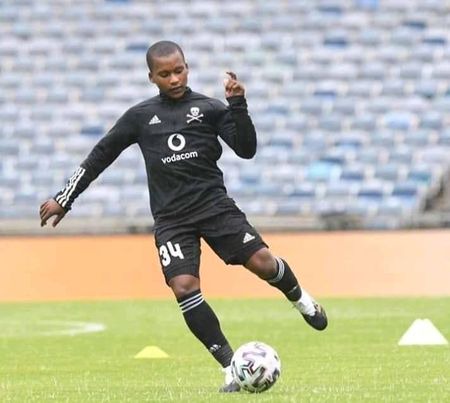 He must be introduced gradual. He came into make decent passes but struggle through out the game because of lack of tempo.
The boy was confused as he is only good with ball only.
This is what the fans said about Azola Tshobeni and the matter Jozef Zinnabuer.
Sikho Ngconde Jijana
The only thing helping OP get positive results is the quality of players they have, otherwise the coach is just clueless.
and confusing a lot of players, had it not been that, Pirates would be fighting relegation like KCfc.
They are really trying under the most confusing circumstances.
Lobone Mothata
I agree he did nothing yesterday how can u field him ahead of Zungu or Dlamini in such a crucial game This boy must be introduced.
when we are winning 3-0 n the game left with 10 -5 minutes just to kill the game n it depends on the play we play. Last 2 weeks Figo was excelling the following game is
ot playing our technical team is clueless.
Inga Ntabankulu
Zinnabuer is really costing us he always makes wrong and late substitutes instead of giving our quality players a chance,
I mean there was no need to put Azola yesterday.at the bench we've got Figo,Zungu,Sam,Maela & Mundele all these players are incredible but he chose to play a young man in a big match.
that boy is good too but he's not a game changer.
Vhutali Khangale
At least Ben Motswari brought you a little happiness, which Cowza chips was failing to give you Hai "we almost took the league fc" Relax and have some chips.
Source https://Facebook.com/dstvpremiership
Content created and supplied by: orange_juice95 (via Opera News )