The late Mamelodi Sundowns star player Motjeka Madisha is expected to be laid to rest on Saturday 6 February 2021 in his hometown of Ga-Madisha Leolo, Zebediela in Limpopo.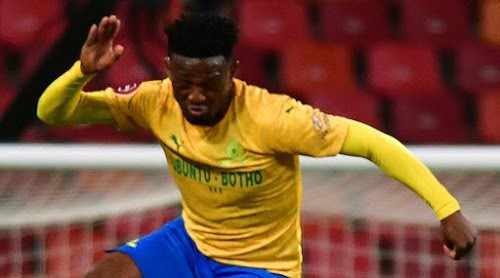 The Mamelodi Sundowns' family, from the President, management and players have since made their way to his home to bid their farewell.
Today the 4th of February, a memorial service will be conducted in honour of his memory by his family then on Saturday Motjeka will finally be last to rest.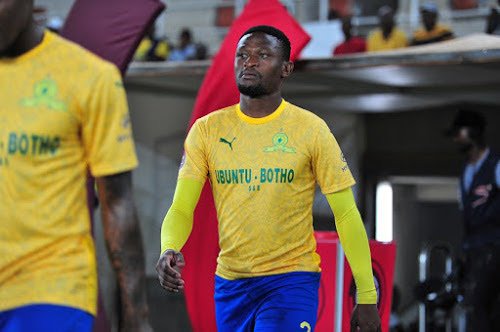 But as per the covid 19 regulations, mass gatherings are prohibited with only a required 50 personnel expected to attend the proceedings. As expected every citizen of the country would love to bid their farewell to Motjeka but with the strict rules that the country is under, we are prohibited.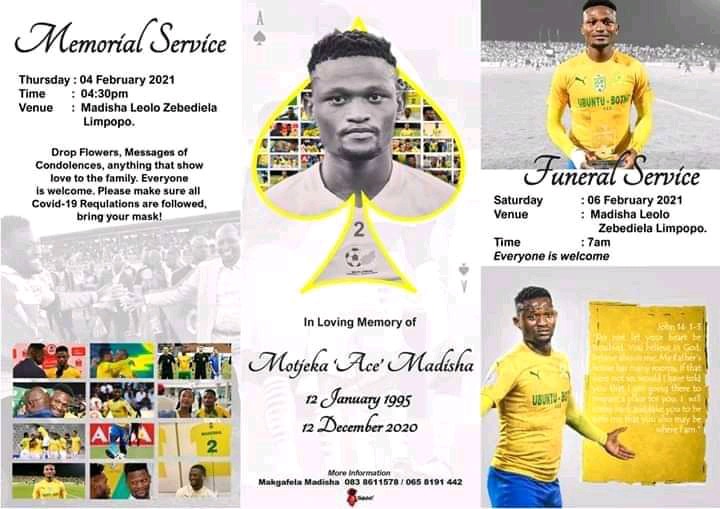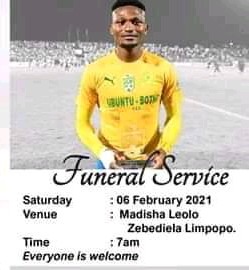 In the funeral poster of Motjeka, it is stated "everyone is welcome" to attend the funeral and therefore as a result it promotes mass gatherings. We are currently at Level 3 lockdown with only 50 personnel required to attend such services.
May His Soul Rest In Peace. Till we meet again.
Content created and supplied by: Norma93 (via Opera News )