Krasnodar faced Dinamo Zagreb in the Uefa Europa League in the first leg of the Round of 32 and unfortunately lost the match 3-2 at home.
Krasnodar played their latest fixture in the Uefa Europa League Round of 32 against Dinamo Zagreb and lost the first leg 3-2 at home. Krasnodar's loss has now set them back a goal short starting the second leg. Krasnodar now needs to atleast score two goals in the second leg to progress to the Round of 16 in the competition. Dinamo Zagreb impressed with 3 incredible goals in the match as they won the match 3-2 as they conceded only twice in the match. Everytime Dinamo scored, Krasnodar managed to equalise in the match, but a final goal from Iyayi Atiemwen in the second half won it for Dinamo.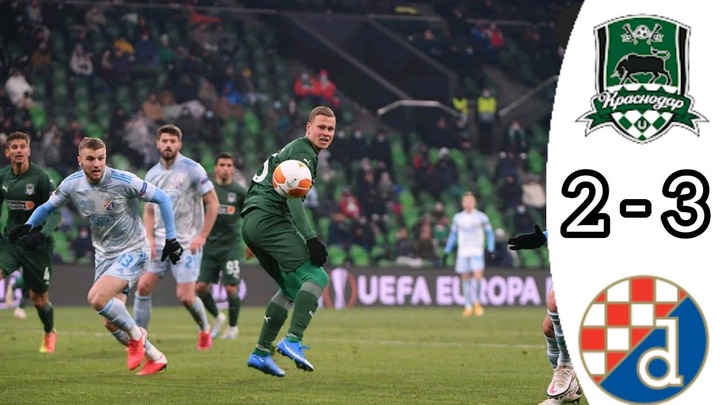 Dinamo opened the scoring in the early 15th minute of the match when Bruno Petkovic scored the opening goal as Dinamo lead at 1-0. Krasnodar equalised in the 28th minute when Marcus Berg scored as they level at 1-1. Bruno Petkovic completed his brace of goals in the 54th minute as Dinamo takes the lead at 2-1. Krasnodar equalised again in the 69th minute when Viktor Claesson scored to level on 2-2. Dinamo took the lead again in the 75th minute when Iyayi Atiemwen scored as Dinamo won the first leg 3-2 in the end.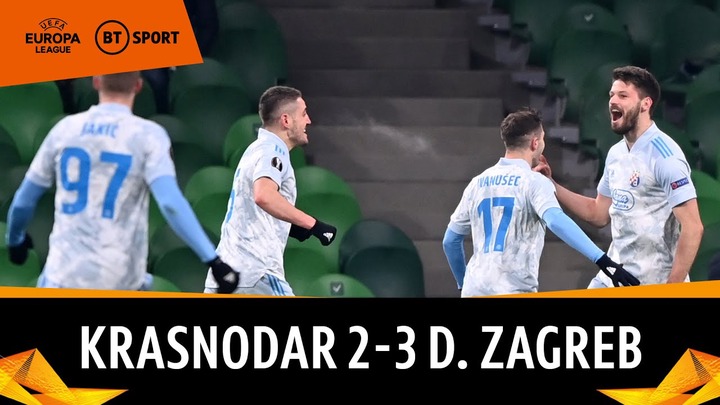 Content created and supplied by: _iamche_ (via Opera News )