Gavin Hunt regretted an "unbelievable' moronic blunder" surrendering the penalty' however took positives from a significantly better presentation from his group drawing 1-1 in their DStv Premiership coordinate against SuperSport United on Saturday. 
On execution and equilibrium of chances Chiefs merited in excess of a point at FNB Stadium' maybe a defect being an excessively moderate methodology returning from the split 1-0 up and endeavoring to merge playing profound. 
In this period Anthony Akumu pulled Thamsanqa Gabuza down' and Bradley Grobler evened out from the spot in the 67th minute' counteracting Reeve Frosler's fine 29th-minute strike that arrived in a predominant first half to Chiefs. 
At 1-1 Chiefs played again' yet couldn't benefit from a series of possibilities. 
"I thought we were acceptable – we ought to have dominated the match. In any case, on the other hand we make that unbelievable' inept error' pulling the person in the crate and we give the punishment away'" Hunt said thereafter. 
"Be that as it may, we ought to have won by an agreeable score. We as a whole know that' in the event that you watch football. In any case, each week we have possibilities and we don't score. 
"And afterward you're yielding. We had one possibility again' and afterward you surrender." 
Bosses stay without a success in six matches however Hunt took support from a significantly better exhibition from Wednesday's 2-1 thrashing to AmaZulu at FNB' as 10th put Amakhosi defeated a SuperSport in runner up. 
"It was positive' to return from where we've been' a bit' and show a decent mentality'" Chiefs' mentor said. 
" ... It was a troublesome game and they're top of the class. We played well – the primary half generally excellent. 
"I mean a portion of the odds and the developments were generally excellent. But' you know' it's all very well playing well' yet we require focuses. Furthermore, clearly we didn't get them. 
"I thought Bernard Parker was man-of-the-coordinate – I thought he was awesome. I played him in focus midfield since we don't actually have [players accessible there]. 
"Additionally some more – 'Mshini' [Nkosingiphile Ngcobo] was awesome." 
Willard Katsande went to the stands with his arm in a sling. 
"Each game we're taking off players. It's been similar to that the majority of the period. I can't make a strategic change' I must change to attempt to plug holes'" Hunt said. 
Chiefs' who had their game a weekend ago in Morocco deferred on the grounds that that country's specialists would not give visas over Covid-19 concerns' open their Caf Champions League Group C mission against Guinea's Horoya at FNB on Tuesday night.
Please Like, Comment, Share and Follow...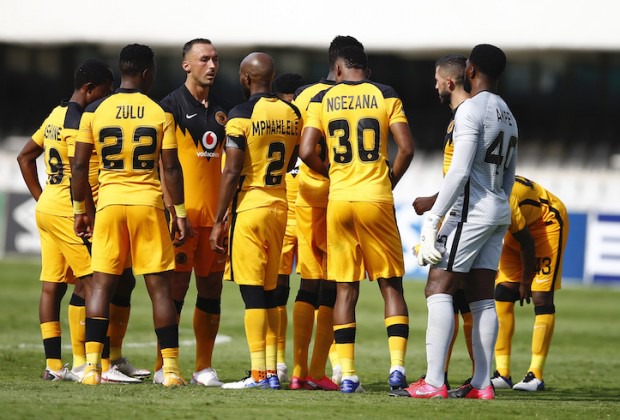 Content created and supplied by: Marcus535 (via Opera News )