The confusion of where the CAF Champions League match between Kaizer Chiefs and Waydad Casablanca Athletic Club have finally been settled as CAF has confirmed that the Moroccan giants have informed them on where they will host their home games against Amakhosi.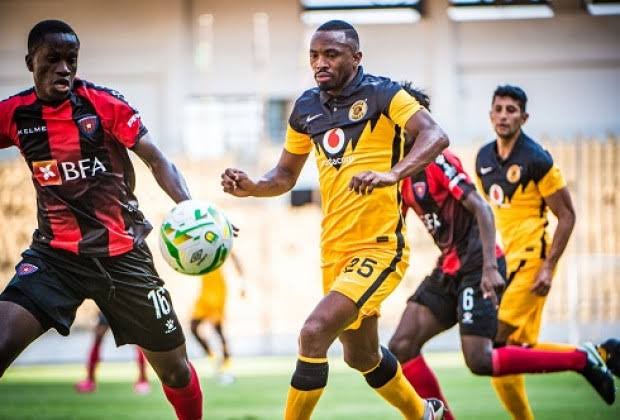 There has been so much confusion since Chiefs were denied entry into Morocco by the authorities in that North African country.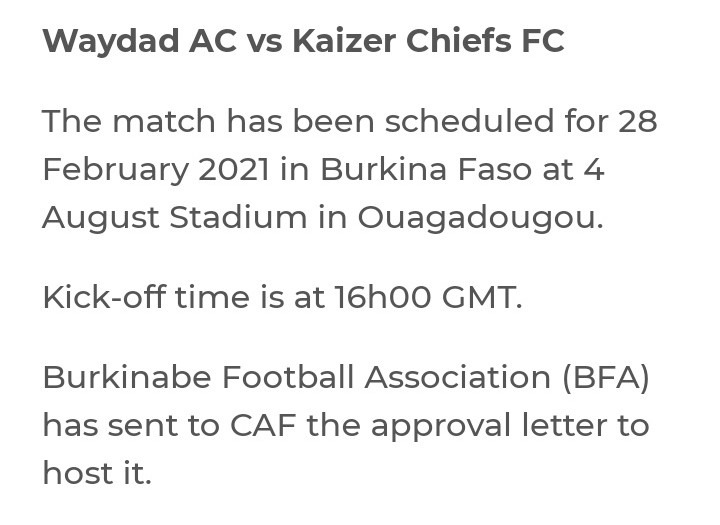 The Confederation of African Football have since announced that the two teams will lock horns in Burkina Faso and the authorities in that country have confirmed that they will play host to the two sides as requested by Waydad.
The fixture will take place on Sunday the 28th February 2021, this comes after CAF gave Waydad an ultimatum to find a venue for their home game before then end of business day on Sunday the 21st February, and Waydad finally complied as they submitted that they will be playing in Burkina Faso.
Source: https://mobile.twitter.com/Christophbongo
Content created and supplied by: Shonisani_Cliff (via Opera News )