Cape Town All Stars won 1-0 against Sekhukhune United to deny them a top spot on the NFD table as Ndiviwe Mdabuka scored for All Stars.
Cape Town All Stars played their latest fixture in the GladAfrica Championship against Sekhukhune United and managed to impress with a 1-0 win at full-time. Cape Town All Stars did not only score 1 goal for a three point win and a clean sheet from the match, but also managed to deny Sekhukhune United a top spot place. Sekhukhune United before the match were in the first place on the table but a goal from Ndiviwe Mdabuka in the second half of the match managed to deny them to stay in top.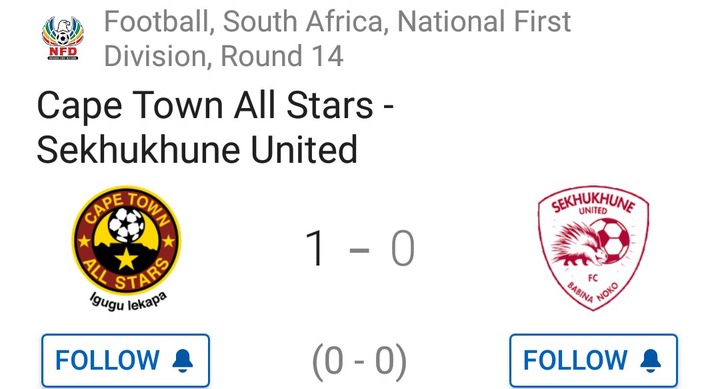 After Sekhukhune United lost the match against Cape Town All Stars, Richards Bay FC drew 0-0 as they went past Sekhukhune United to top the table. Cape Town All Stars opened the scoring in the match when Ndiviwe Mdabuka scored the winning goal of the match in the 71st minute as Cape Town All Stars won the match 1-0 in the end against Sekhukhune United.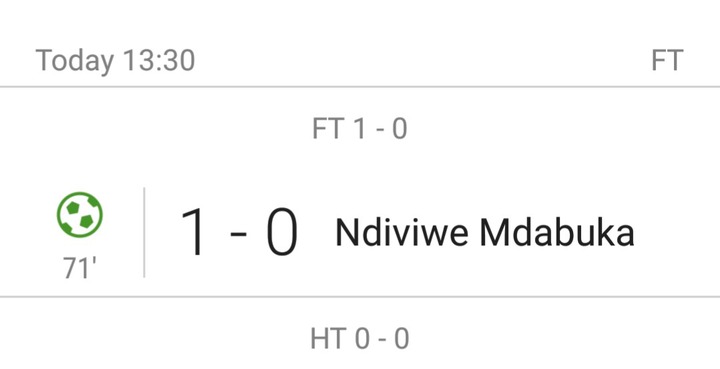 Content created and supplied by: Firedadj (via Opera News )