SuperSport United are understood to be open to releasing striker Evans Rusike, with AmaZulu and Maritzburg United his likely destination in the coming days.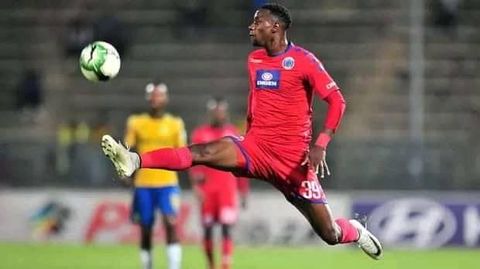 The potential transfer could be a done deal ahead of Monday's deadline, but the players' agent has confirmed why there's a delay and a stumbling block.
What's on your mind?
Pule Moshidi
Please I am begging you do not kidnap him if he doesn't want to come to naturena like you did with the innocent man from Madagascar.
Aubrey Ngcobo
The joy of seeing Chiefs suffer every week n also suffer during transfer windows.
Sizwe Holani
Bucs need a striker but not Rusike who fail to make an impact at SSU because as we speak they prefer Gabuza instead of Rusike.
Ike Seeme
Zihle Linokhanyo Zameko Namba hes a lethal striker you reckon hes not a Pirates material.
Bhanqo Mnweba Gilford
Like really, compare Rusike to Gabuza? Rusike is a winger or plays behind the striker when delegated to his original position.
That's y he's going back to Maritzburg united while Gabuza is a holding striker , more like Mandla Mahurumetsha Sithole.
Sipho Petros
Honourable Somnandi some people thou u should have not listed his strikers to leave him wth his clueless ka team ya gage.
Source https://soccerzela.com/Facebook
Content created and supplied by: Timzen_news (via Opera News )