On Wednesday, the delegation of Al Ahly obtained an official letter from FIFA confirming that Hussein El Shahaat and Mahmoud Kahraba would not be permitted to take part in the club's third-place playoff against Palmeiras of Brazil.
The decision of FIFA to bar El Shahaat and Kahraba from Al Ahly's next match came after both players were found guilty of failure to obey precautionary steps laid down by the governing body of football following Ahly's 2-0 defeat to Bayern Munich.
The pair were seen in post-match television videos approaching the ardent fans of Ahly and shaking hands with several of them. The team's former talismanic playmaker and all-time great, Mohamed Abou-Treika, was amongst the fans.
The players' behaviour would come as a shock to Mosimane, who would have to do without his first daily squad as he heads to the tournament in pursuit of a bronze medal.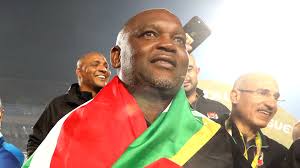 The 56-year-old, meanwhile, has repeated his intention to step away on Thursday with an accolade, but without two of his biggest stars.
We have to benefit from the errors we made before meeting Palmeiras against Al Duhail SC and FC Bayern Munich, as we are ready to capture the bronze medal," Mosimane was quoted as telling Al Ahly's official website."
The squad has demonstrated some of the vulnerable points against Al Duhail SC and FC Bayern Munich that we are trying to deal with. Even, before meeting the Brazilian side, we will focus on enhancing our strength points.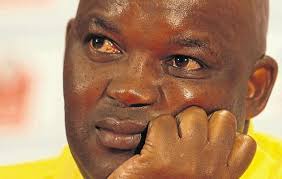 "It will not be a straightforward game against Palmeiras. They are a great squad and have many successful players and in order to achieve the bronze medal, we must plan properly for the match against them.
In the third-place playoff of the FIFA Club World Cup on Thursday, Al Ahly will play against Brazil's Palmeiras.
Content created and supplied by: NewsRSA (via Opera News )