Kaizer Chiefs legend Robson Muchichwa isn't dazzled at all with the manner in which things have been unfurling at his previous club. 
Following the club's humiliating way out in the Nedbank Cup to bring down division group Richards Bay, 'Mashamplani' says the current yield of players have demonstrated they are not Chiefs material. 
The hot-and-cold Amakhosi were made to resemble an away group at their home ground FNB Stadium as they lost 2-1 to the GladAfrica Championship side. 
Bosses completed the game with 10 men after Siphosakhe Ntiya-Ntiya got a superfluous red card, fouling a player who represented no threat and failing to remember he was on a yellow. 
Amakhosi are relied upon to go through a crew redesign next season, however Muchichwa cautions the club managers to settle on their choices cautiously. 
"Ya I believe that is the place where they need to deal with the circumstance on the grounds that occasionally you can say you are dealing with the circumstance, at that point you are murdering it dead," Muchichwa tells KickOff.com. 
"They need a cunning progress you know regarding players. Ya for me the greater part of these players need to go. The vast majority of the current players who are there, they need to go. They don't have the right to be there. 
"It's not us who are saying it, they've demonstrated they don't have the right to be there. They don't have the foggiest idea how to play for a major group, for right now we are left with a lot of players who don't have the right to be there. 
"Indeed a progress is required yet we should be more smart about it. We should not do it with feelings however." 
Muchichwa says he is disillusioned with the manner in which any semblance of Siphelele Ntshangase and Ntiya-Ntiya have bombed each time they are allowed a chance to play. 
"I think those folks have bombed the club, those young people. They've been there for what number of seasons? I think perhaps two or four seasons now, and they are as yet on a similar level," he proceeds. 
"So for me we need a change. Possibly they don't understand why they are there. Ntshangase, ya he's not getting game-time however he has frustrated. What number of seasons have you been there and nothing has been occurring? As a player you need to take a gander at yourself and say, 'How have I helped the club?' 
"So far he has sat idle and if you somehow managed to say he needs to leave, I would say yes. He is one of the players who needs to leave I think. It's not working for the club.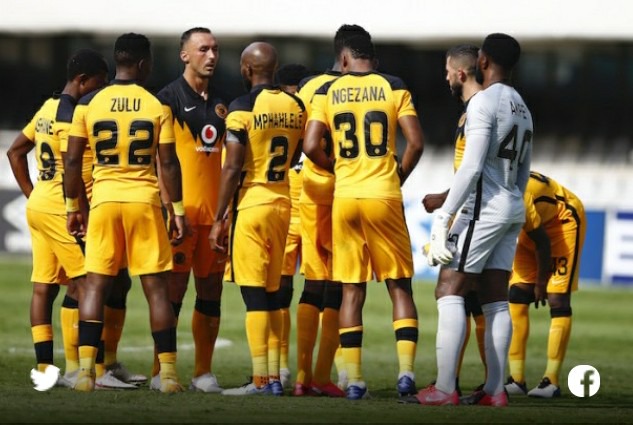 "In the event that the mentor says he is there next season for his arrangements, at that point fine. I think Gavin Hunt, he has it. Until further notice we should simply construct the group for next season."
Source: Kickoff
Content created and supplied by: Lexuco (via Opera News )