The company that built the Ocean Alexander 90R Revolutionary yacht is run by Johnny Chueh, it was founded by his father, Alex. The Ocean Alexander 90R is unique, it has an ultra - modern look which was developed by Evan K. Marshall who collaborated with the factory.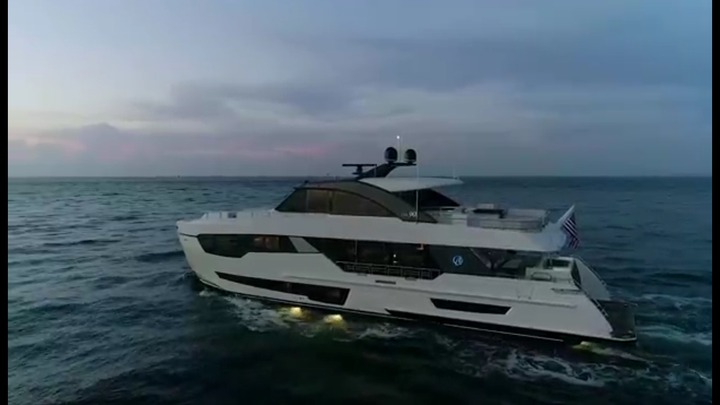 High bulwarks and a prominent plumb bow are broken up by hull windows which are massive and have blacked - out accents. This unique yacht has a two - tone hardtop which connects to a metallic gray arch which traverses both decks.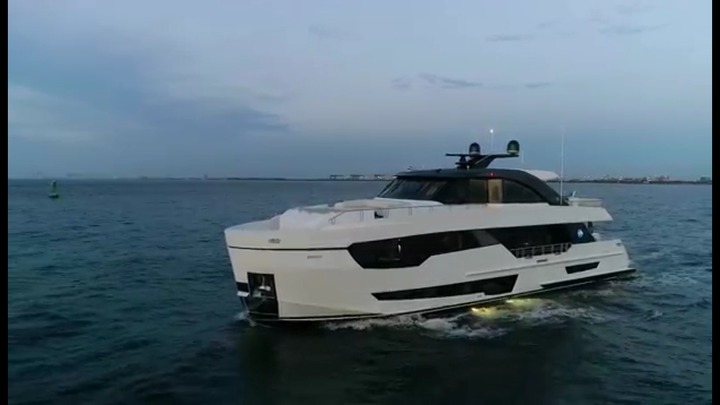 The swim platform has a beach which sparkles and dazzles invitingly. This unique yacht has got striking lines which are bold and definitely has a formidable presence.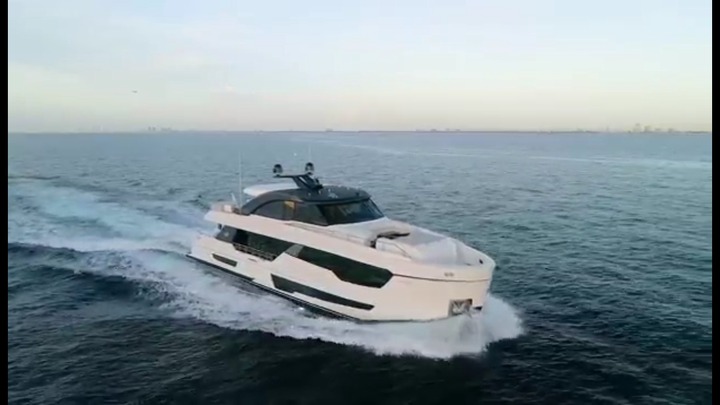 The styling of the Ocean Alexander 90R is without a doubt unique and it is becoming popular.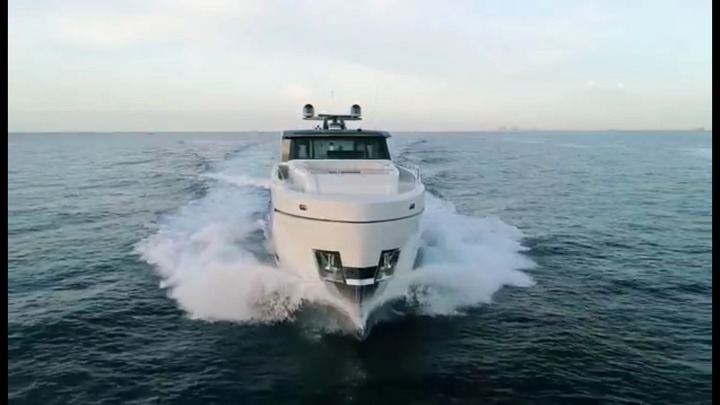 The Ocean Alexander 90R has useful accommodation spaces, it even has multiple gathering areas which you can either connect or separate just to suit the occasion.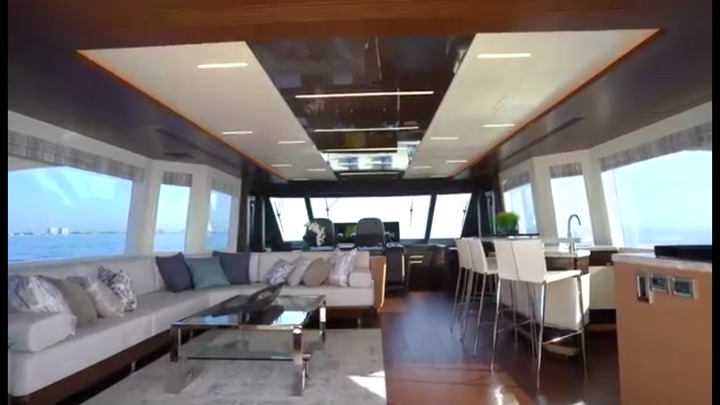 There's an Aft deck seating which surrounds a varnished teak table of which it is adjacent to sculpted stainless pillars which have a recessed overhead featuring both direct and indirect lighting.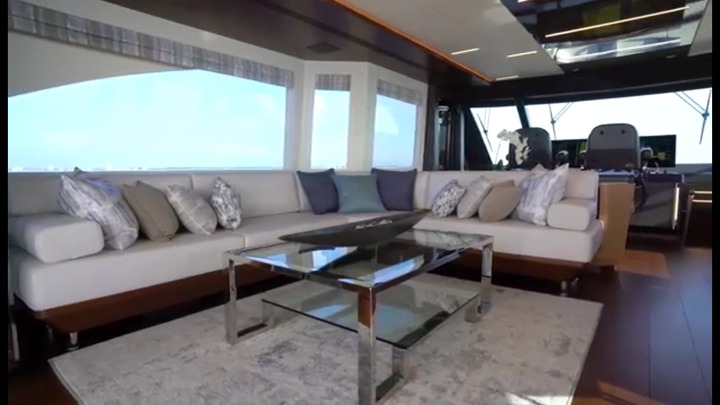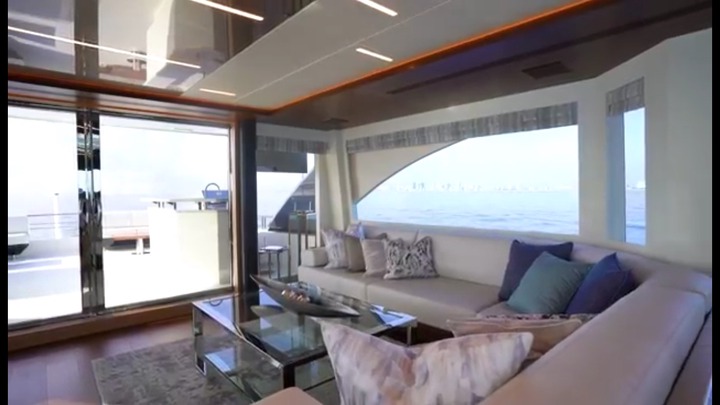 The upper deck of this unique yacht has large seating areas not only inside but outside as well. There's plenty of room, two bars and a foldout television to socialize. There's only one bar in the skylounge, the other lounge is outside on the Aft deck, it comes with a complete 24 - inch custom "Electri - Chef" barbecue which is made of 316 stainless steel.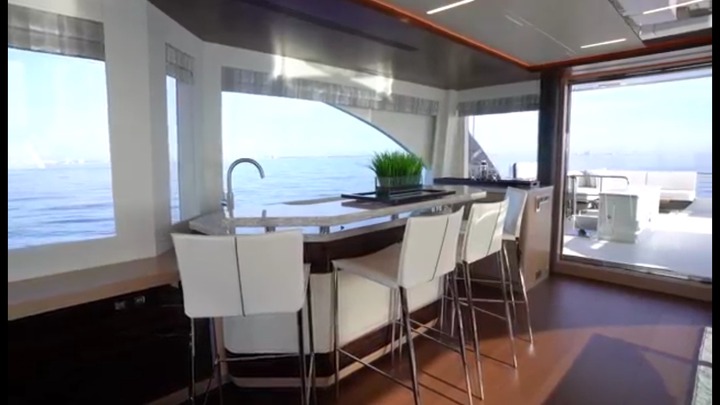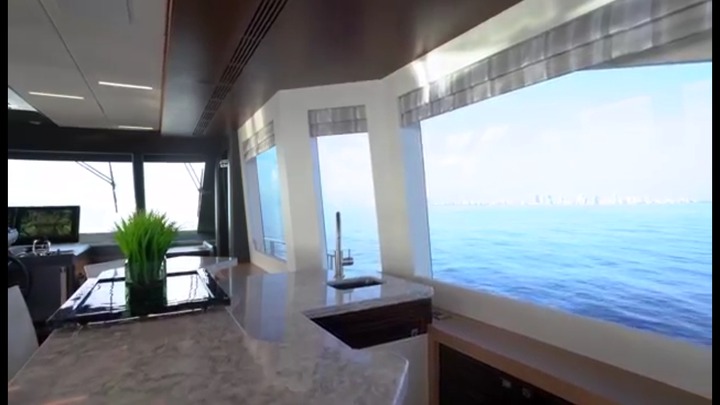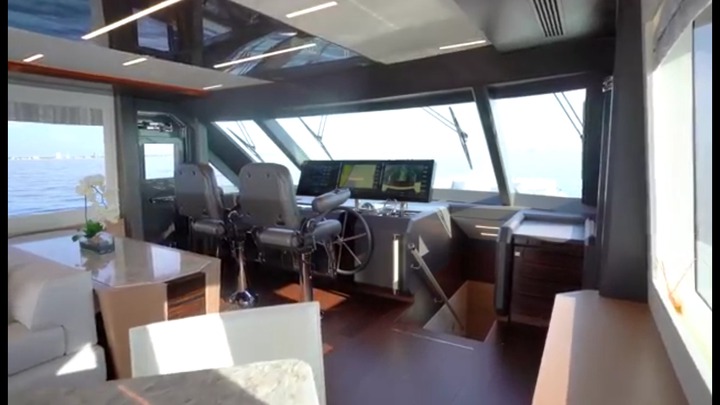 The top speed for this unique yacht is 27.2 knots, it has twin MTU 12V2000 engines of which each of them produce 1 920 horsepower. The top speed (27.2 knots) of the Ocean Alexander 90R makes it the fastest of OA's larger yachts.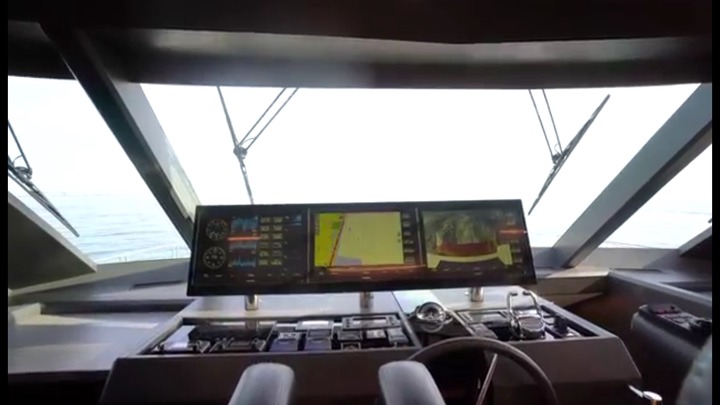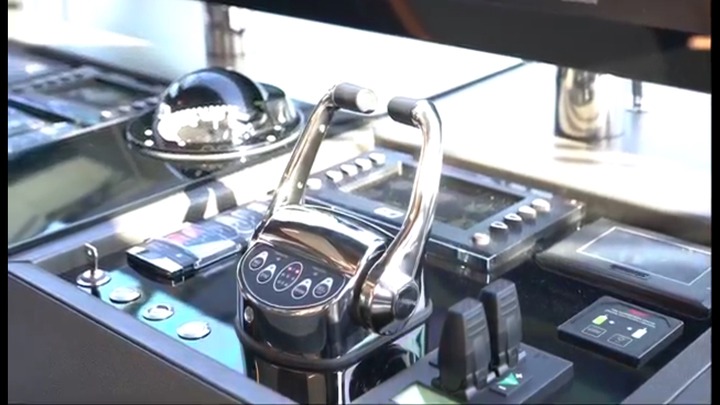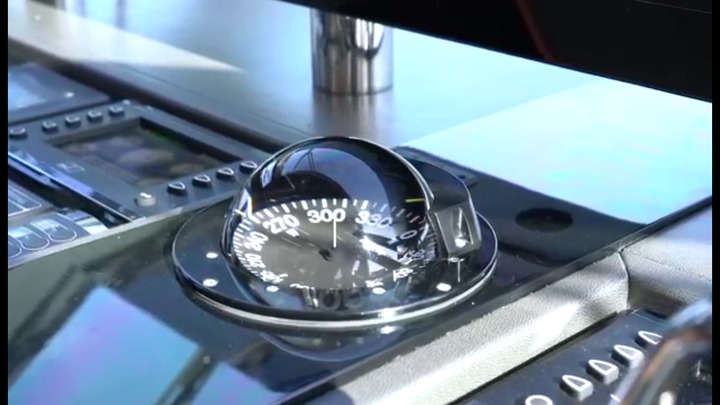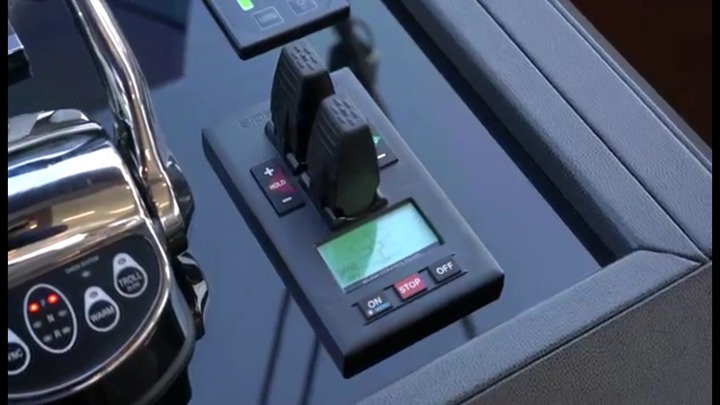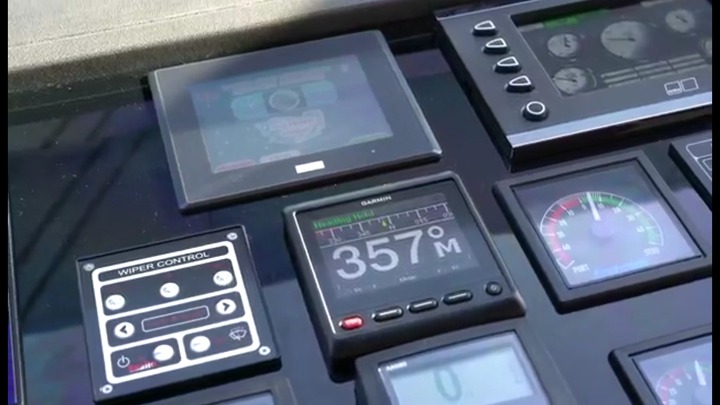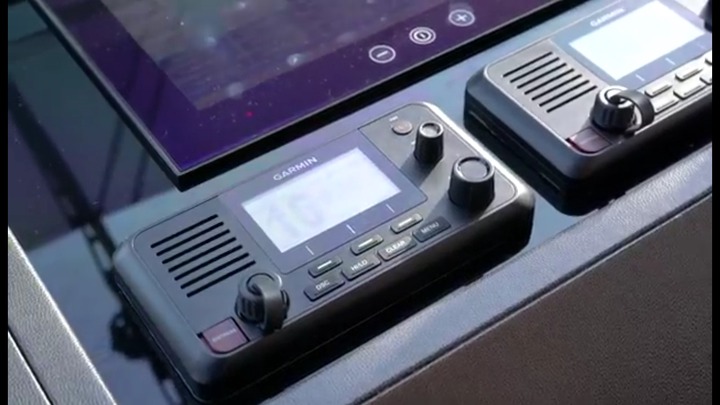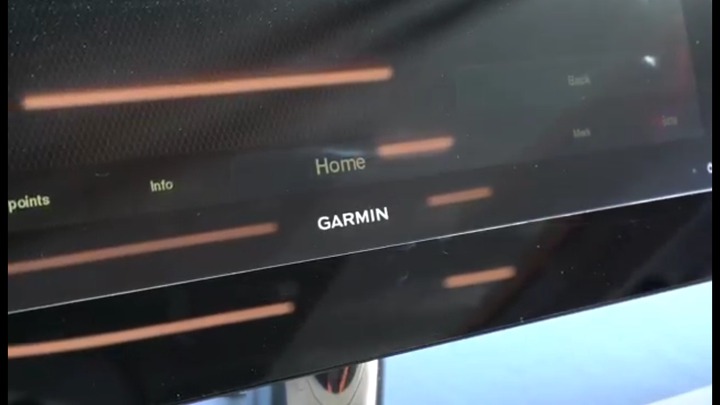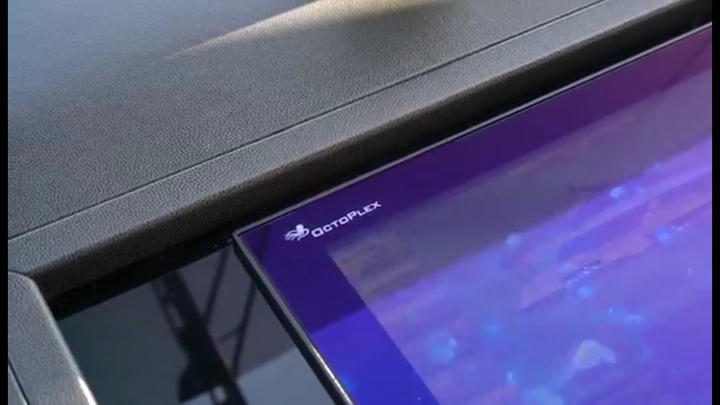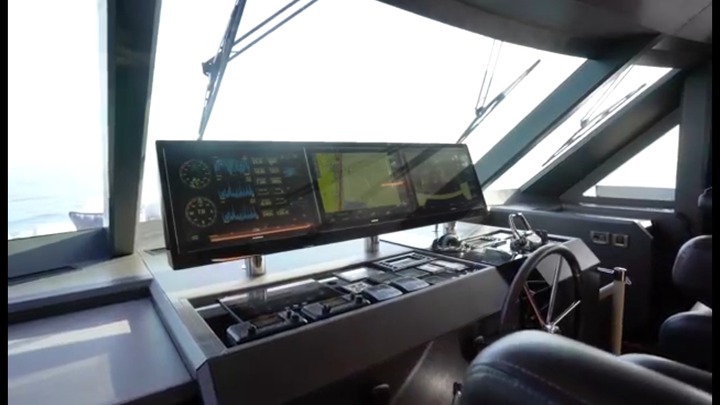 There are climate controlled areas in the skylounge, owners can if they want open it up to let the gentle breezes blow. There's a Jacuzzi tub. This unique yacht costs $8 498 000, that's R123 799 288.90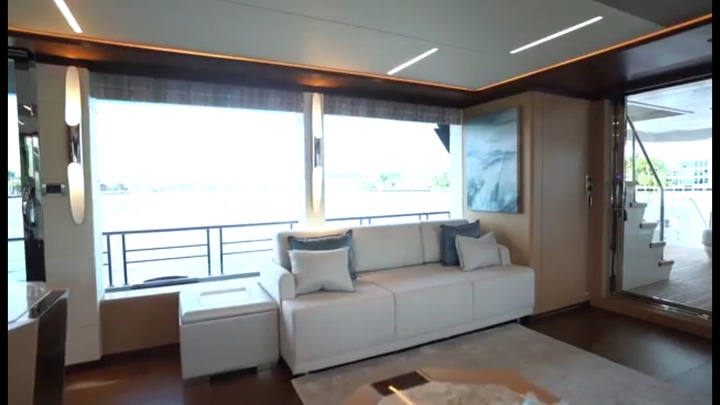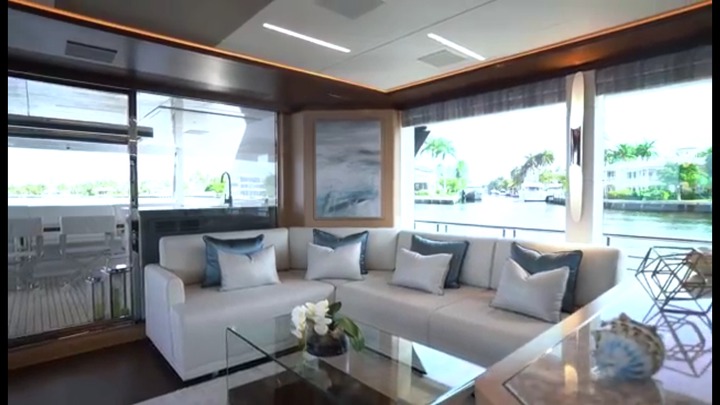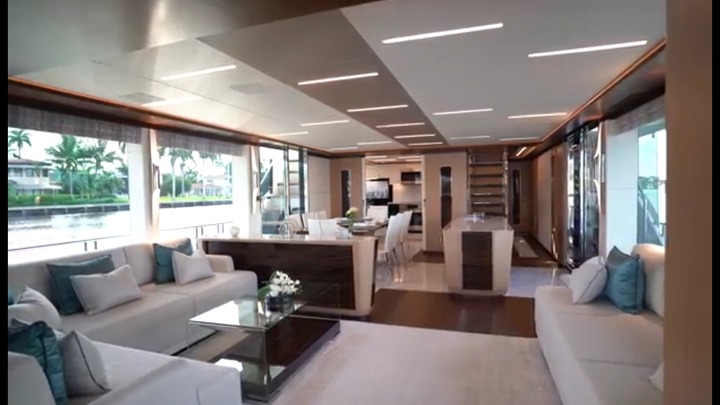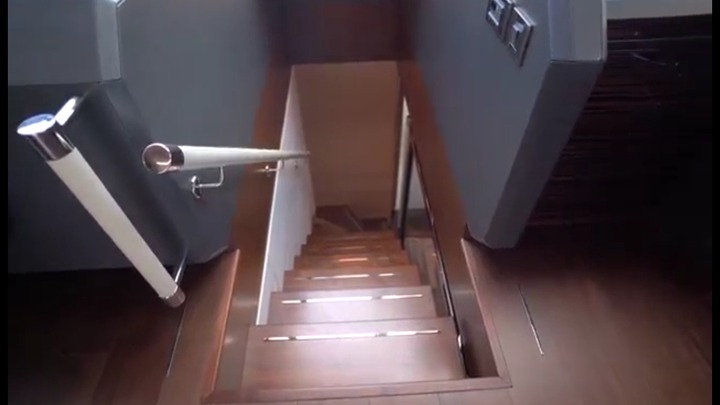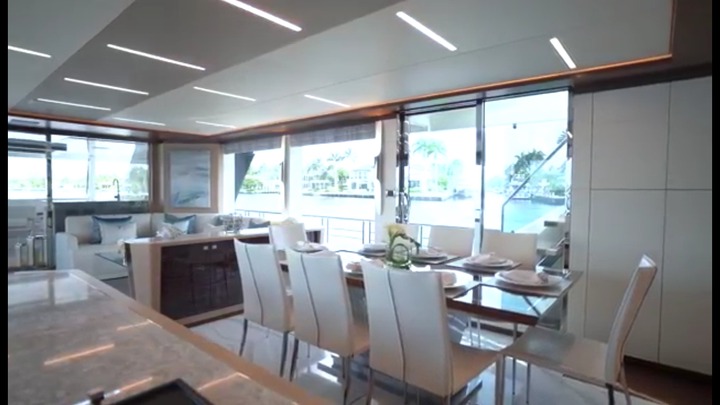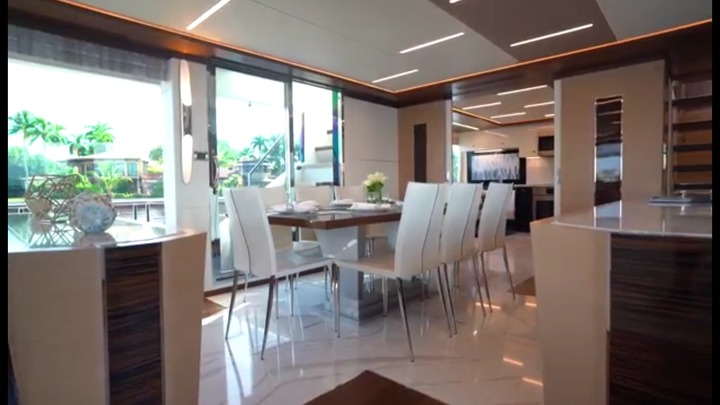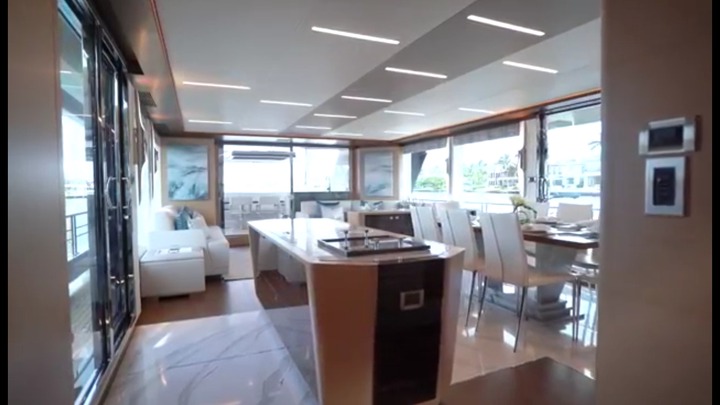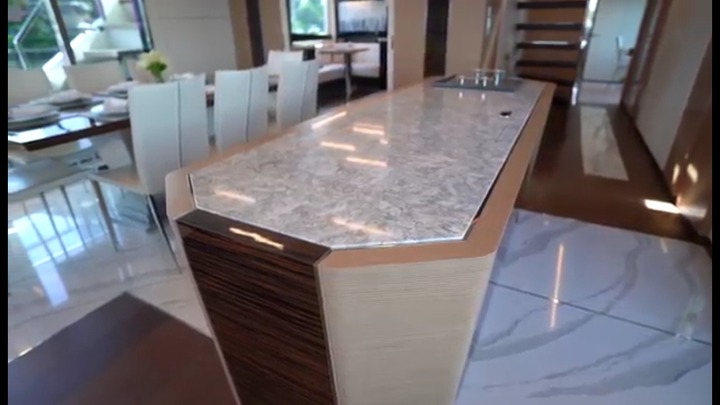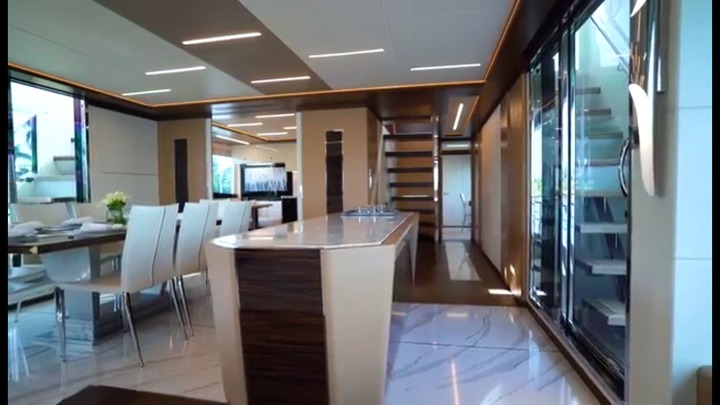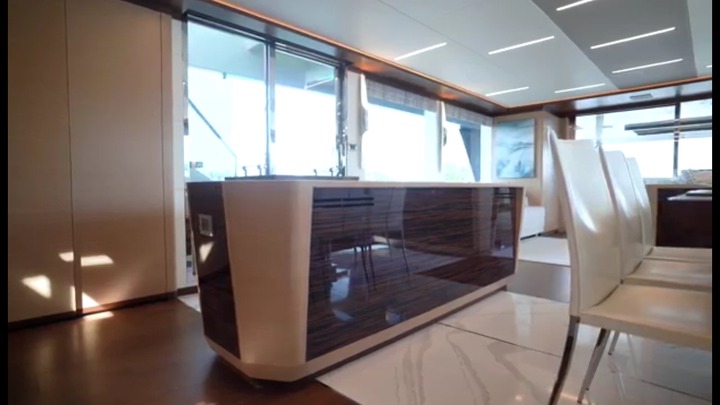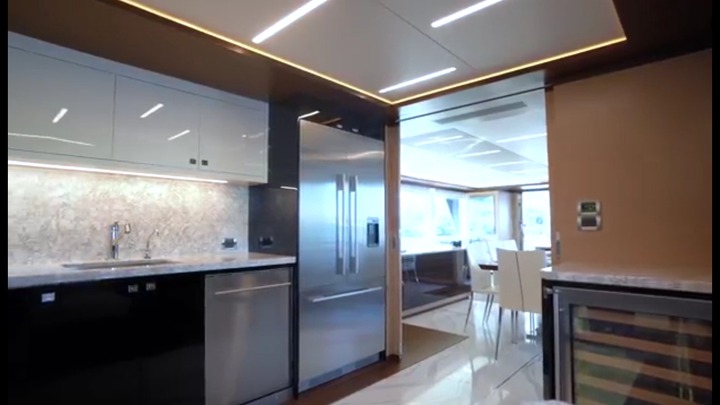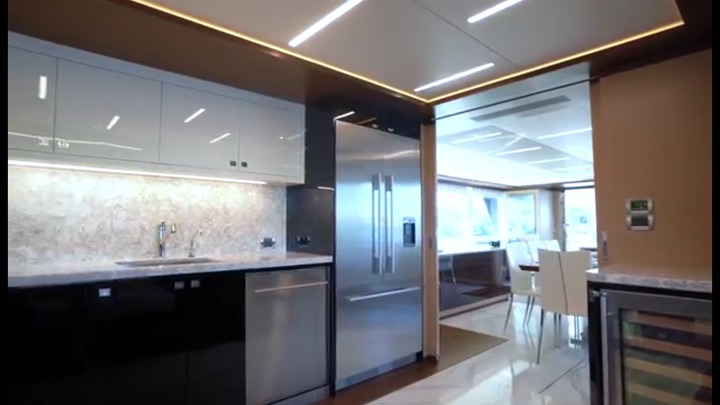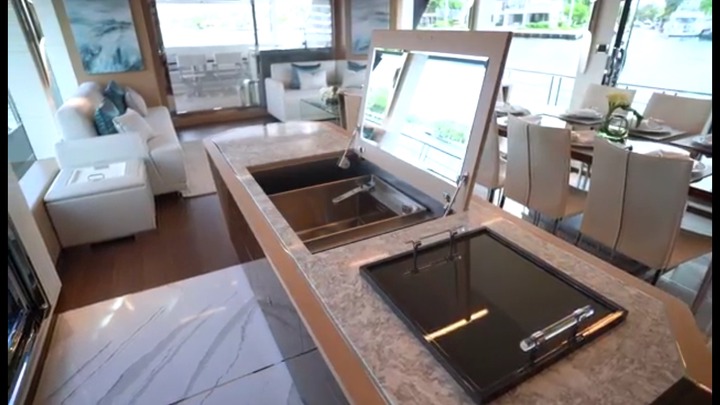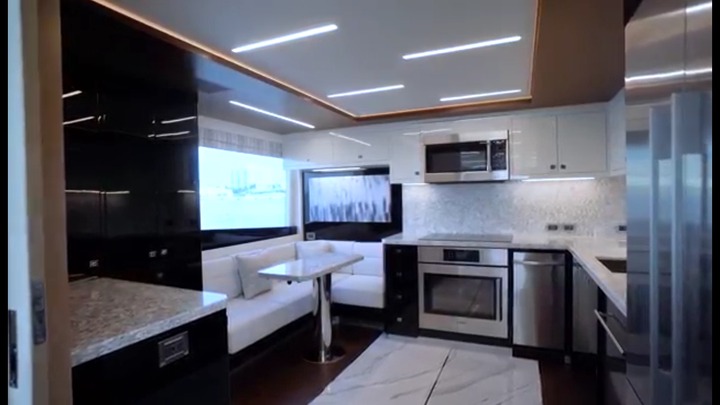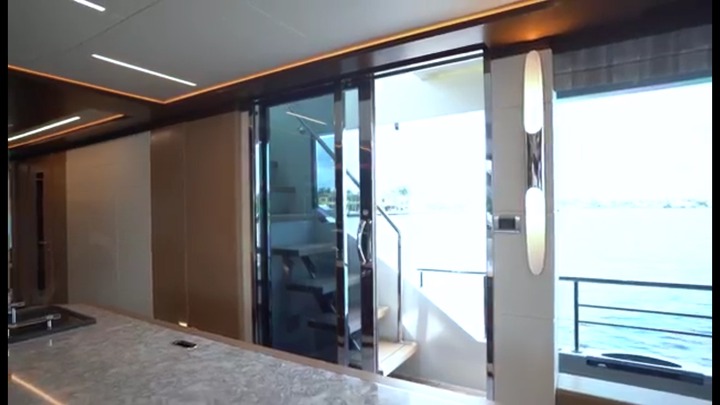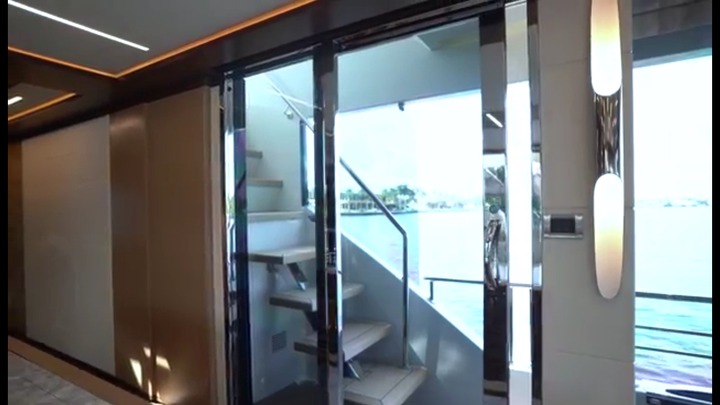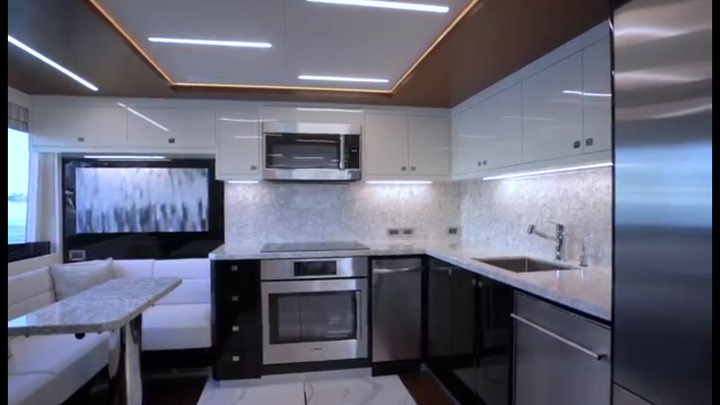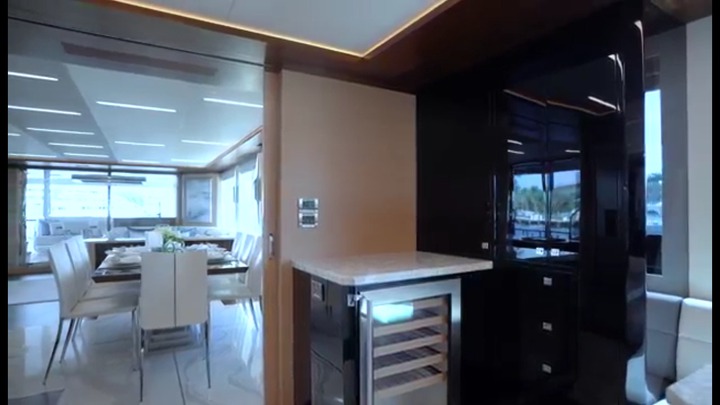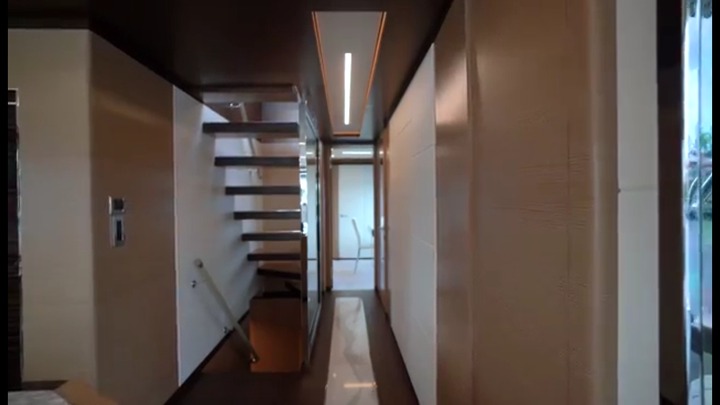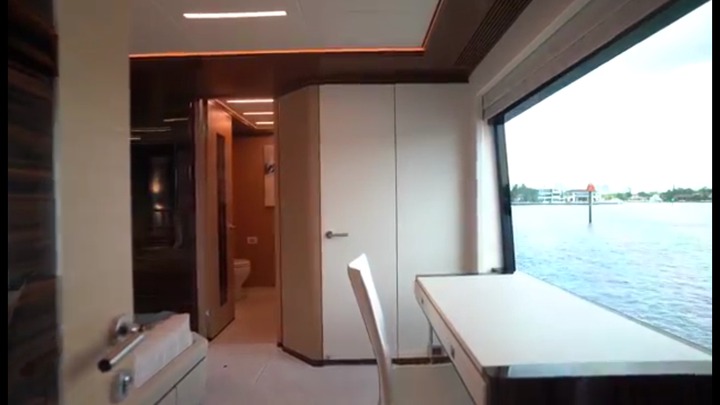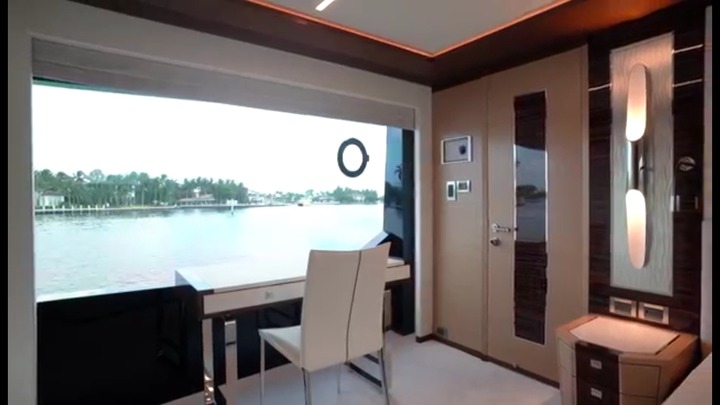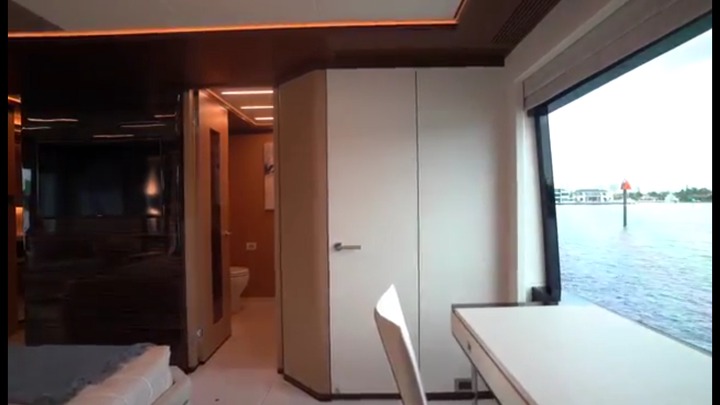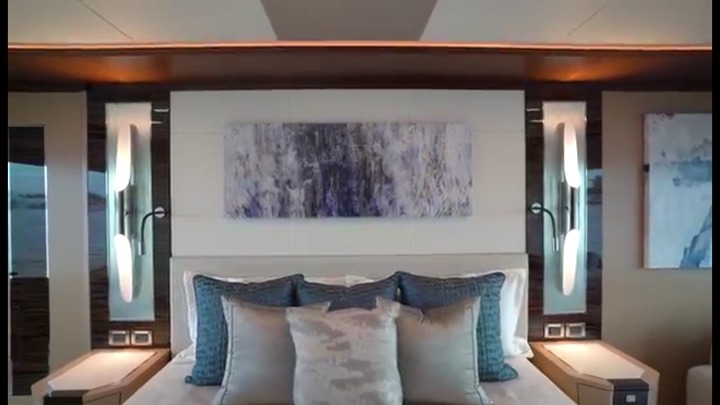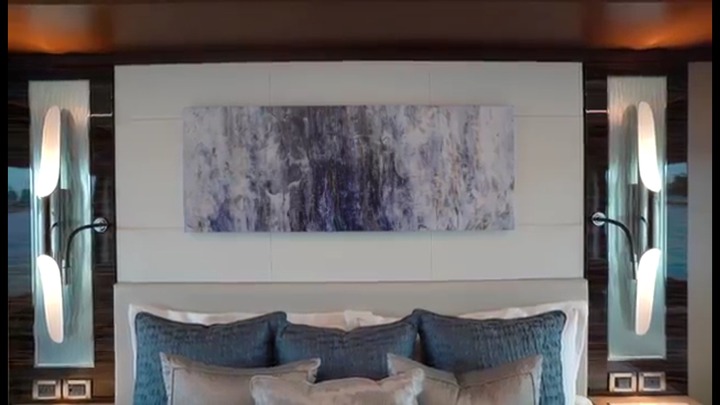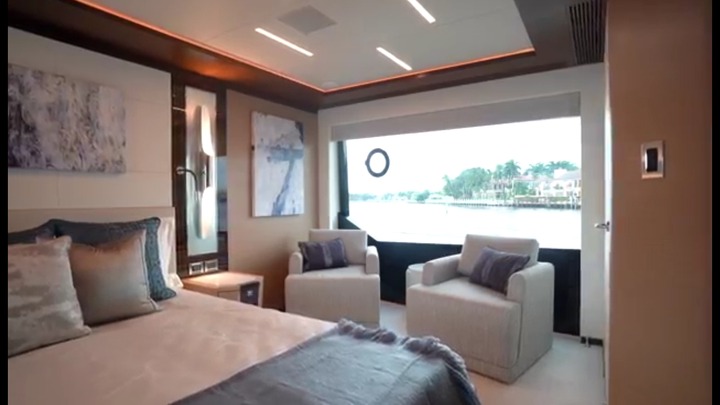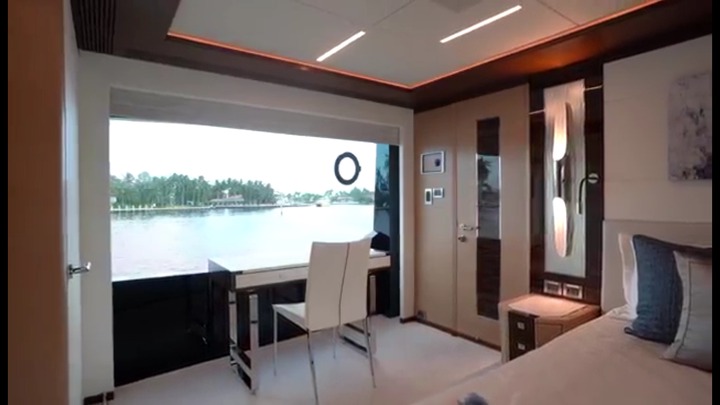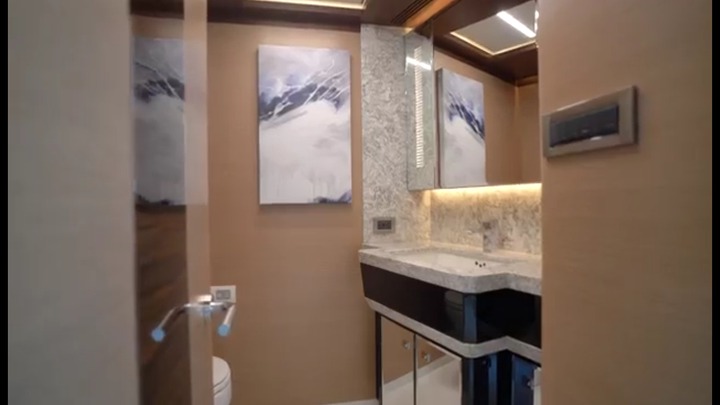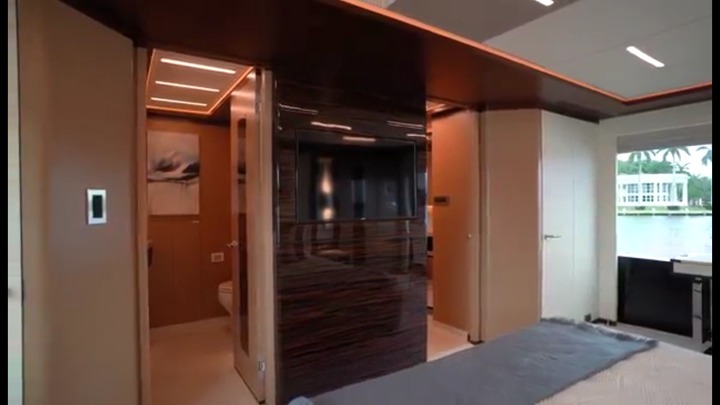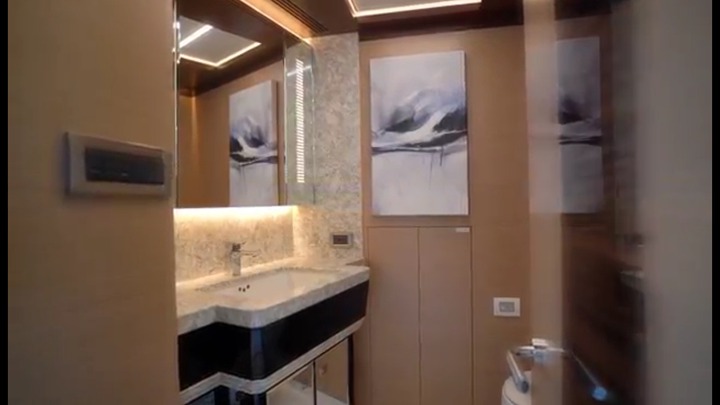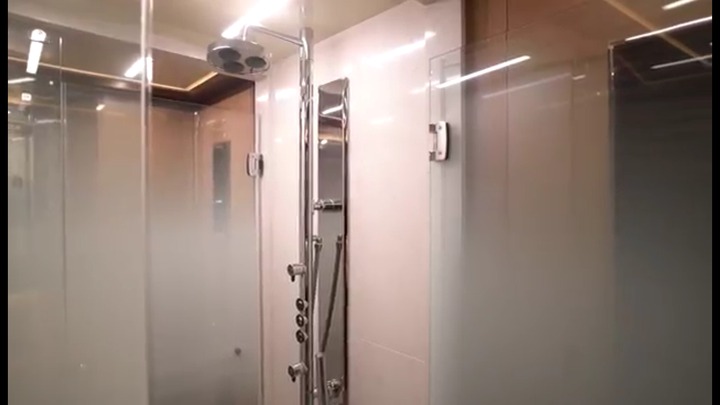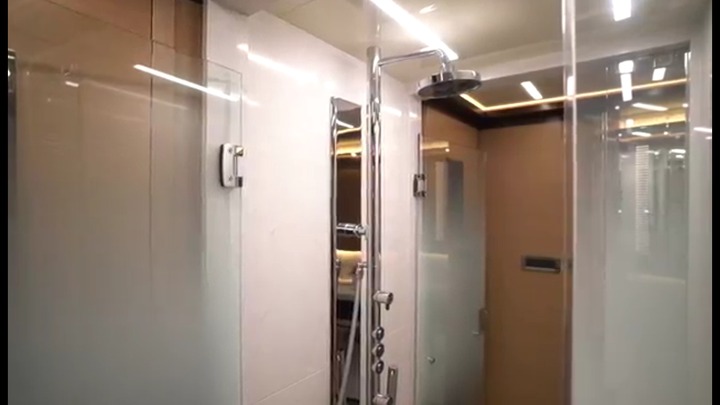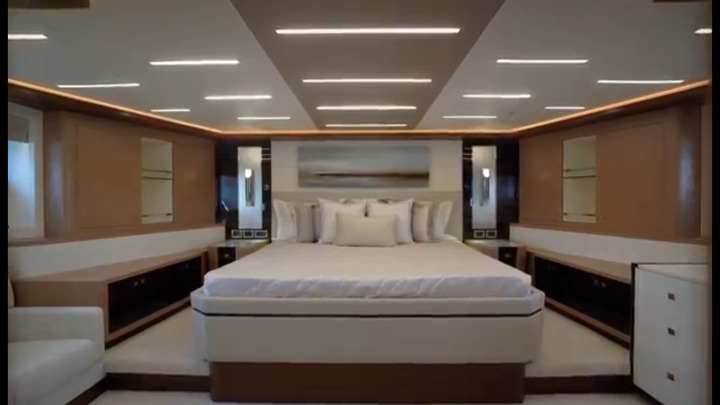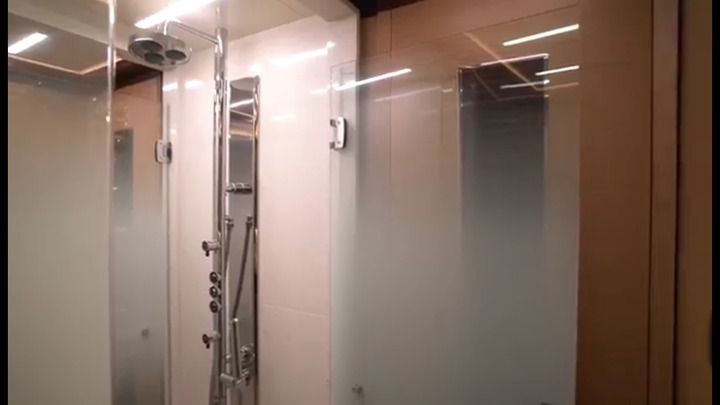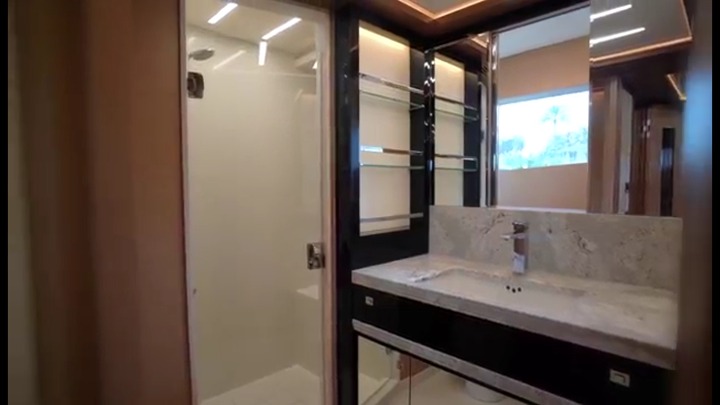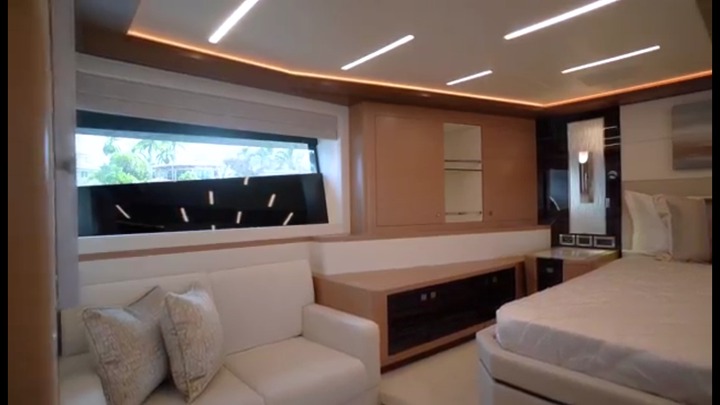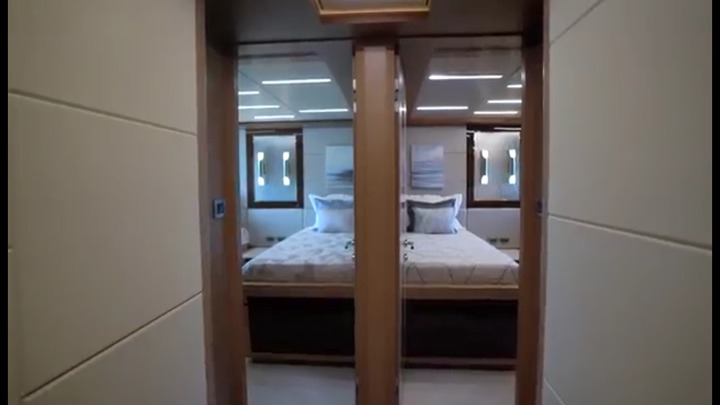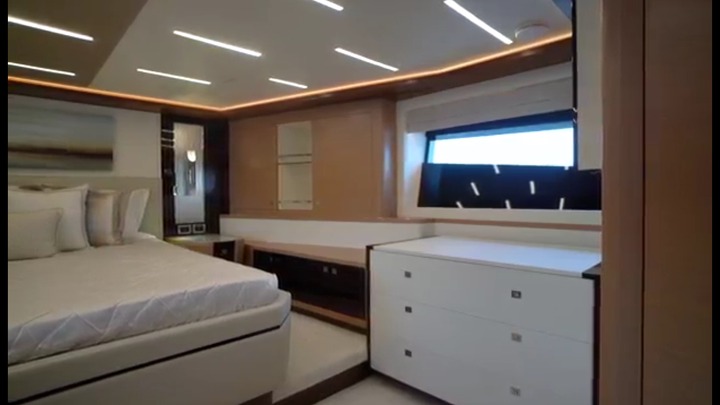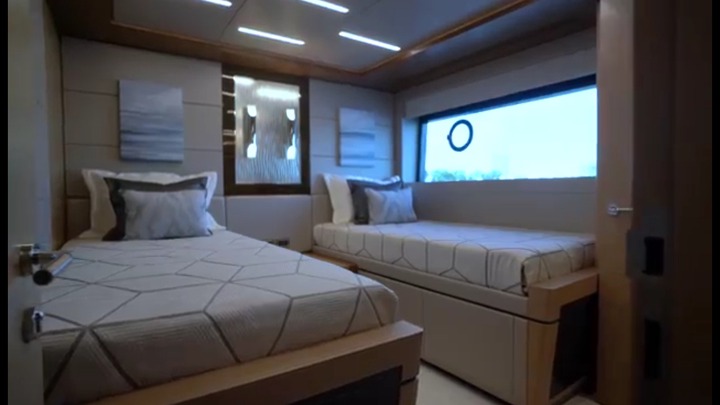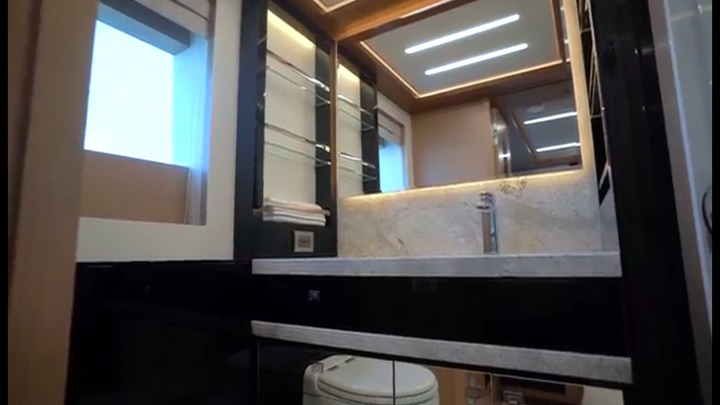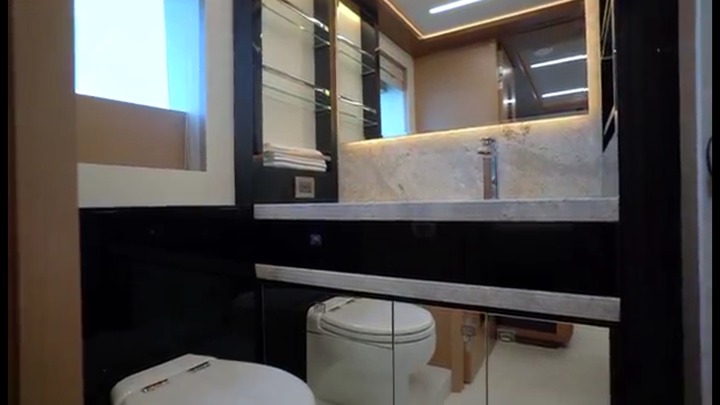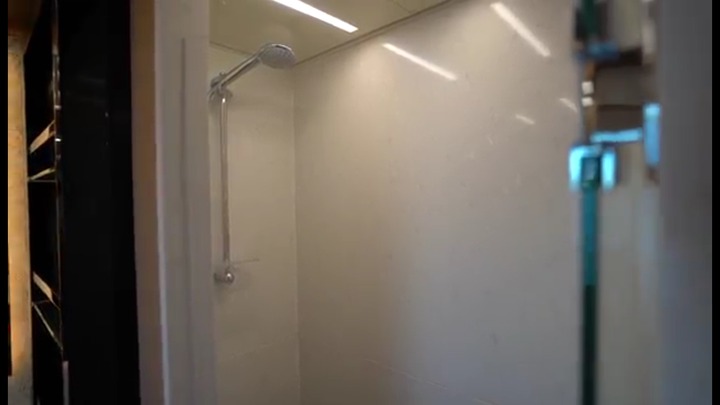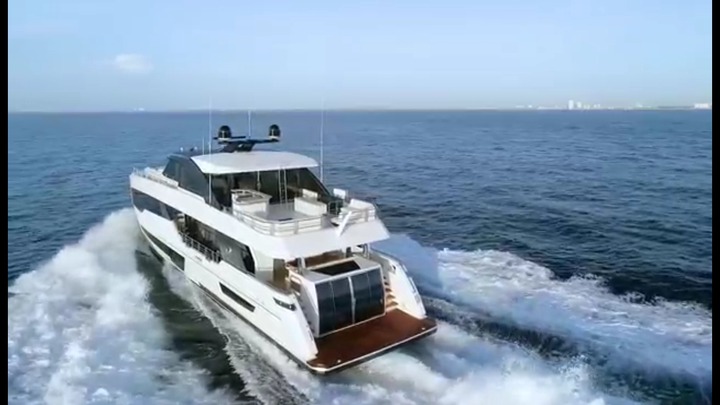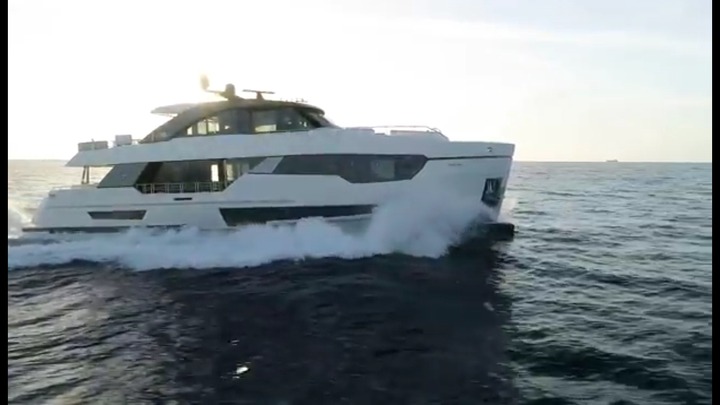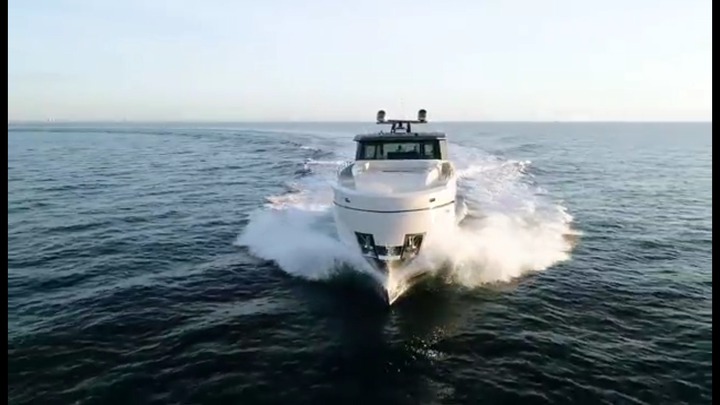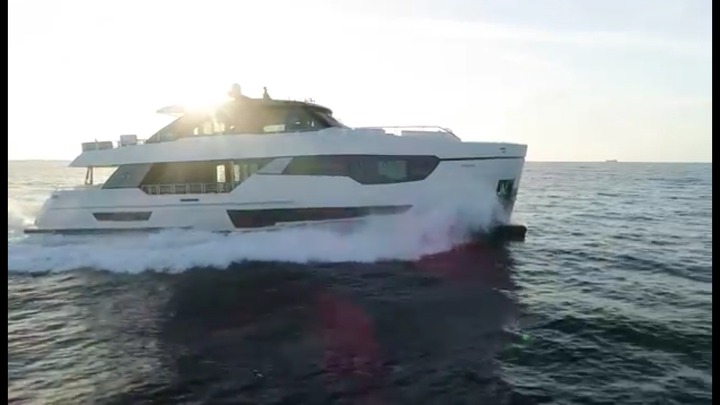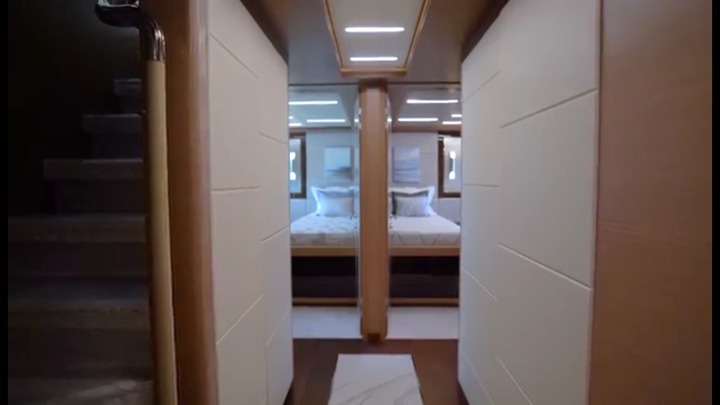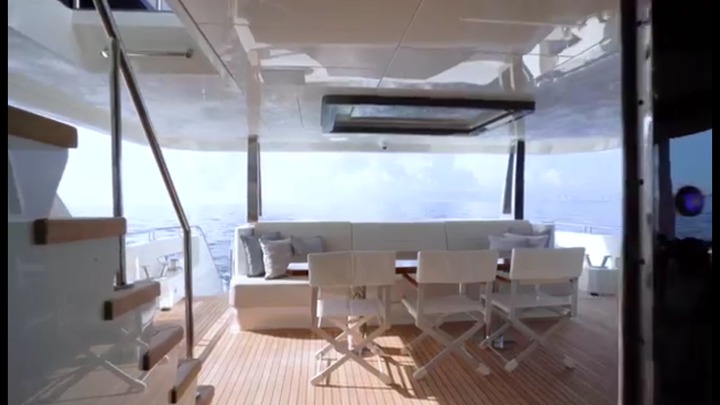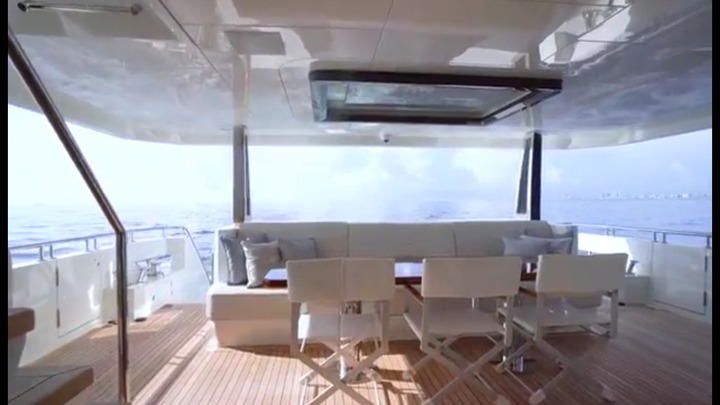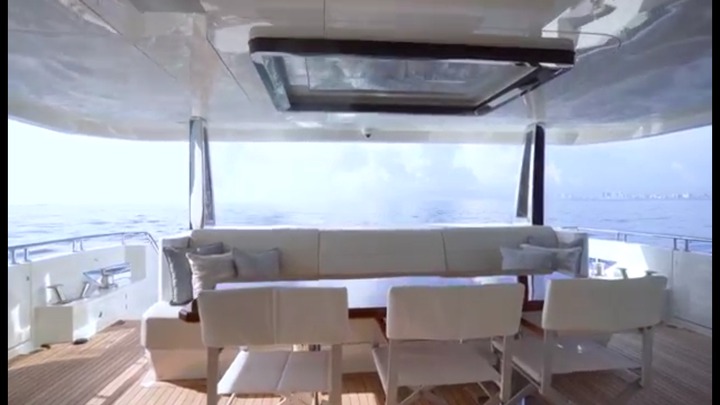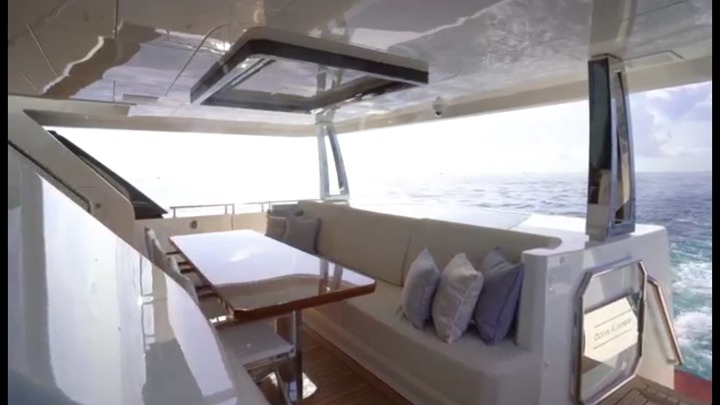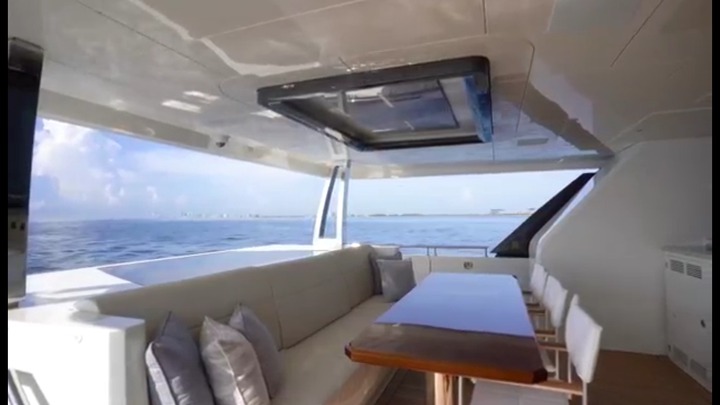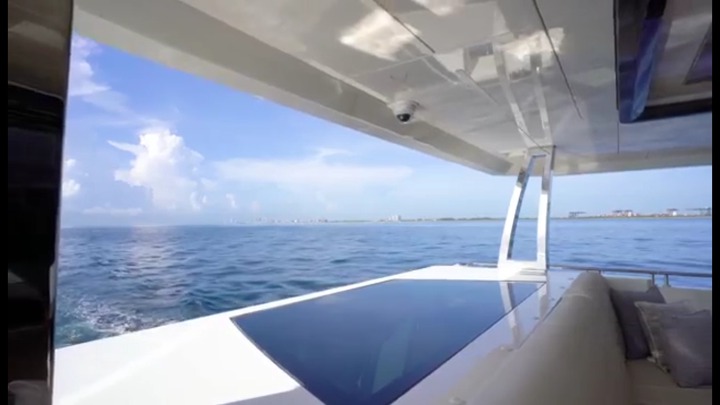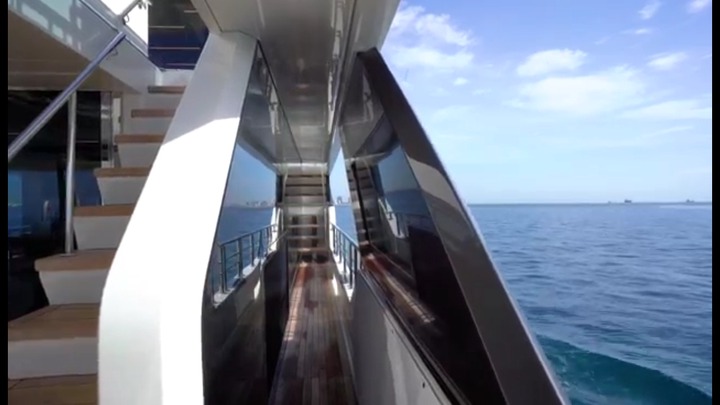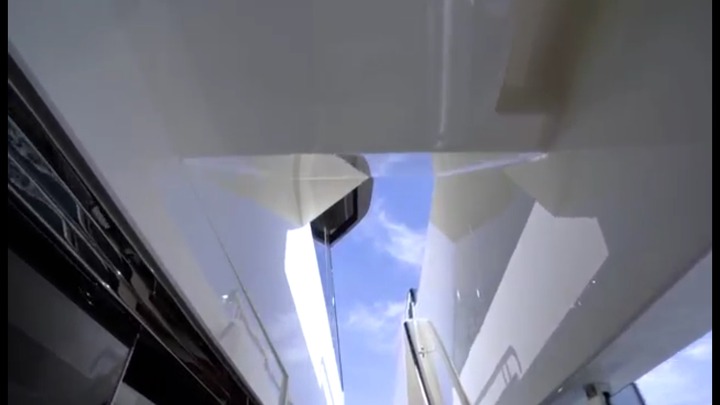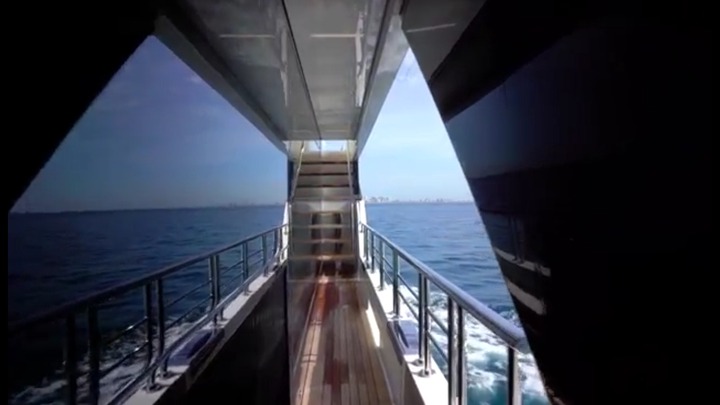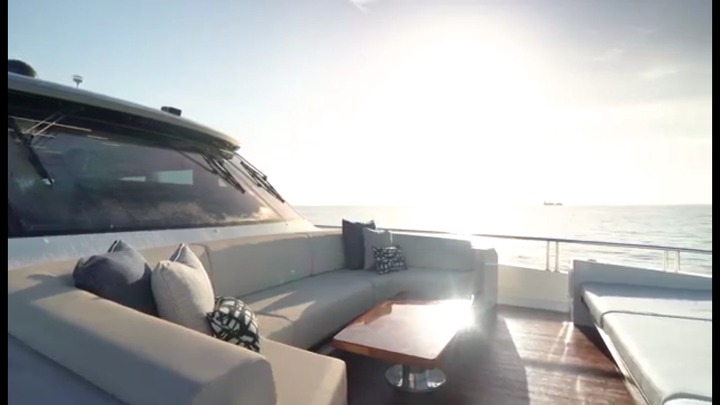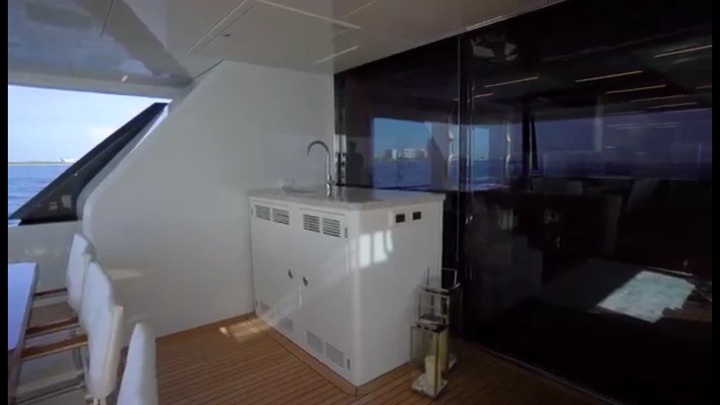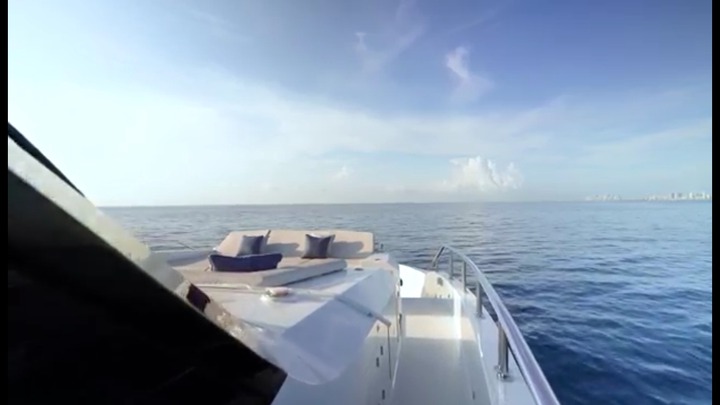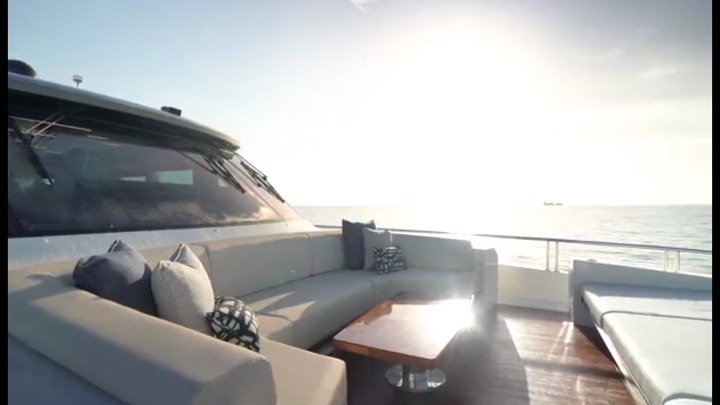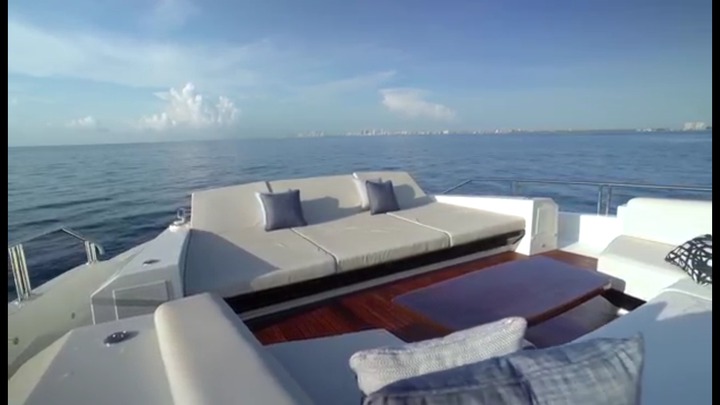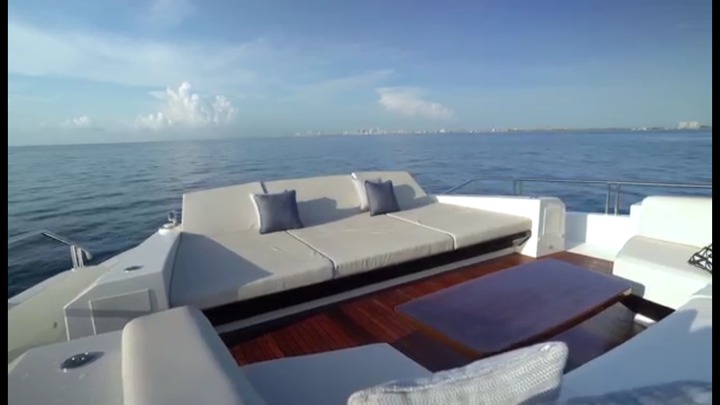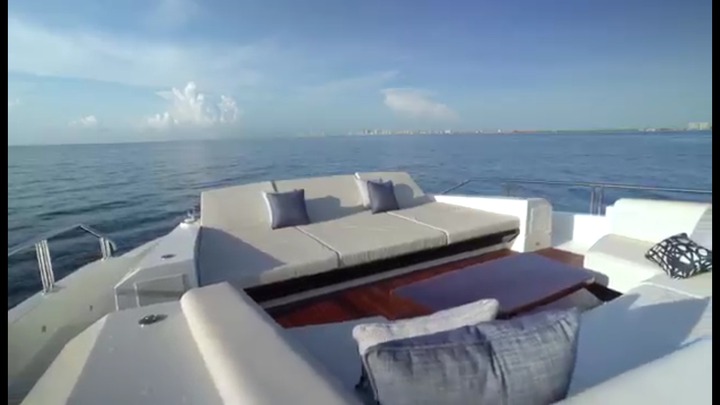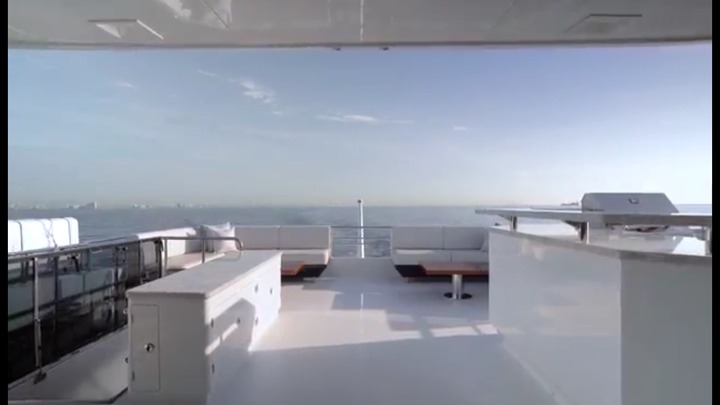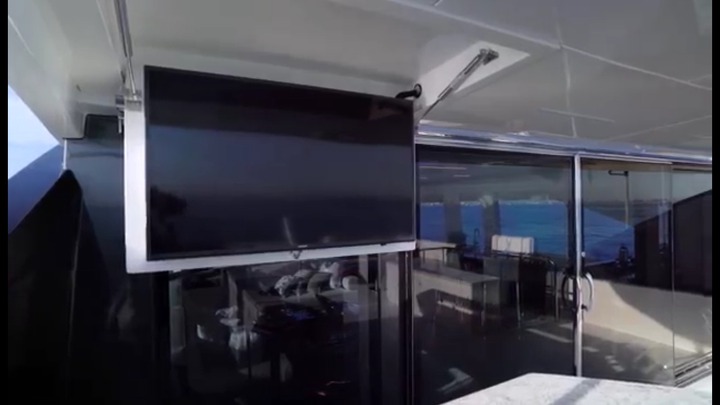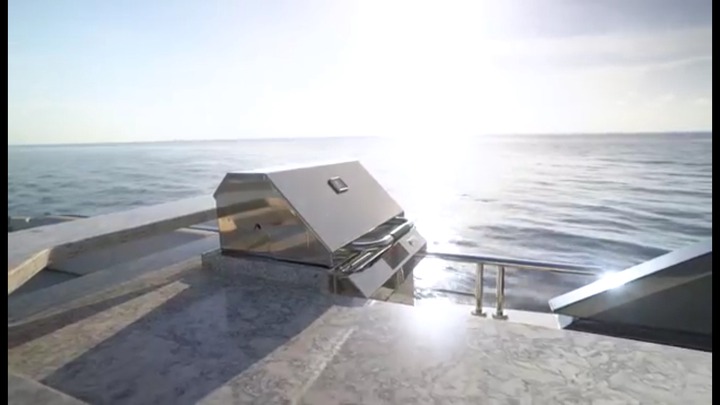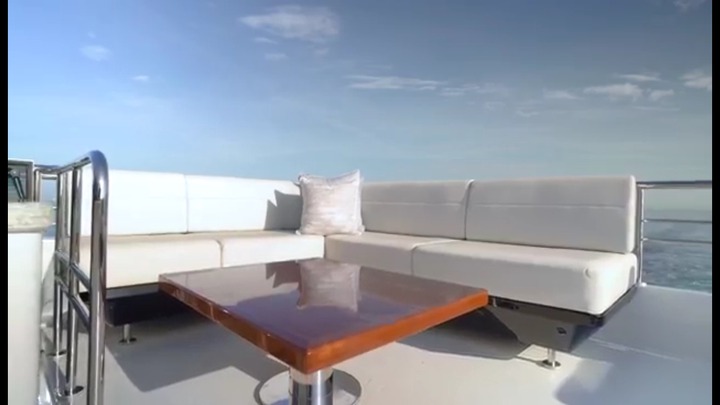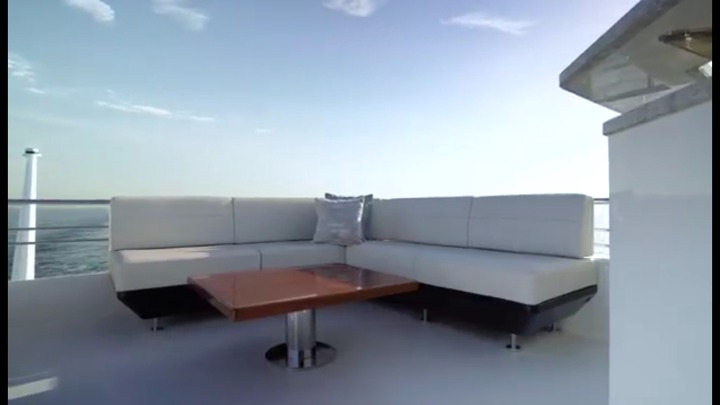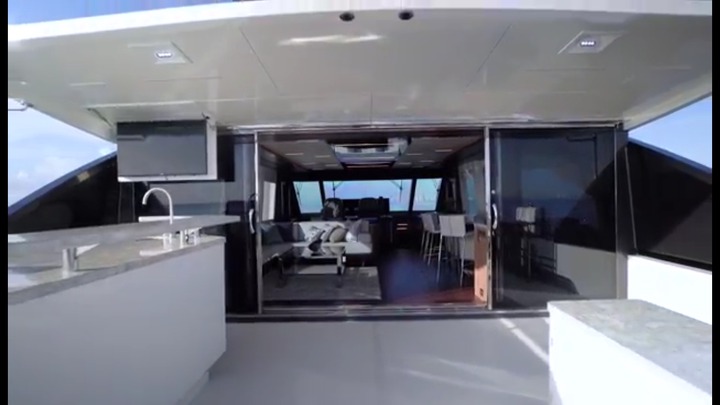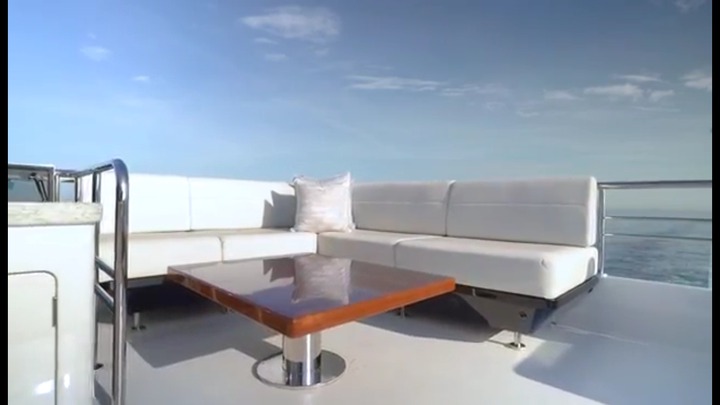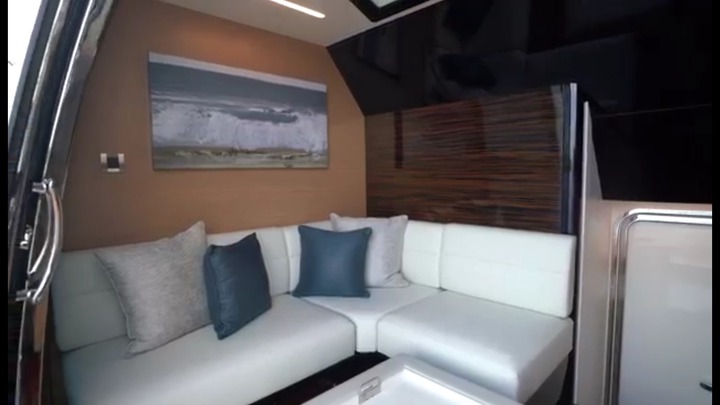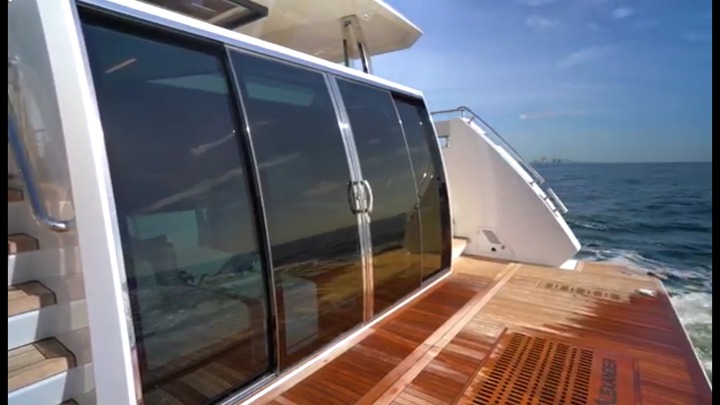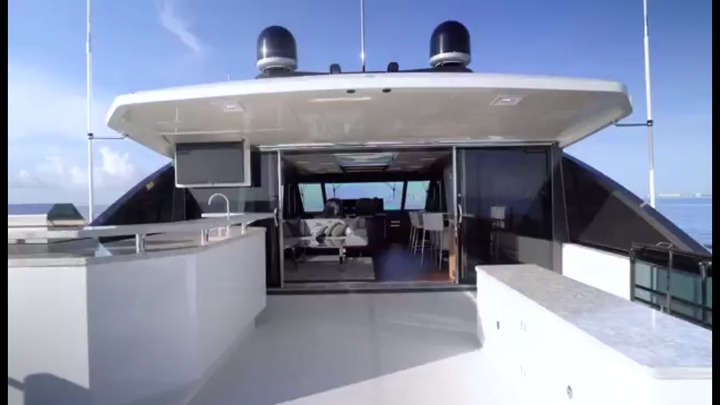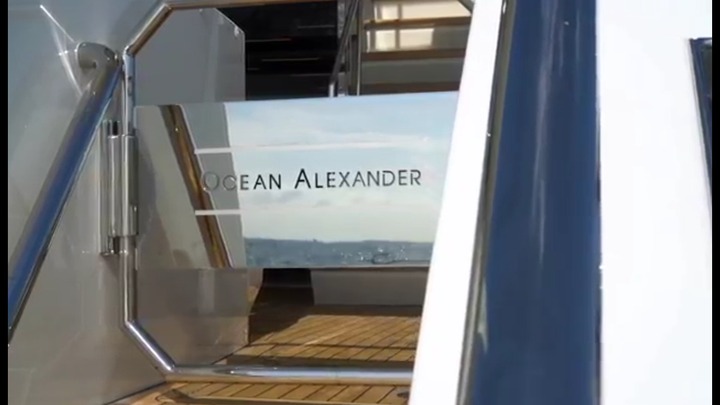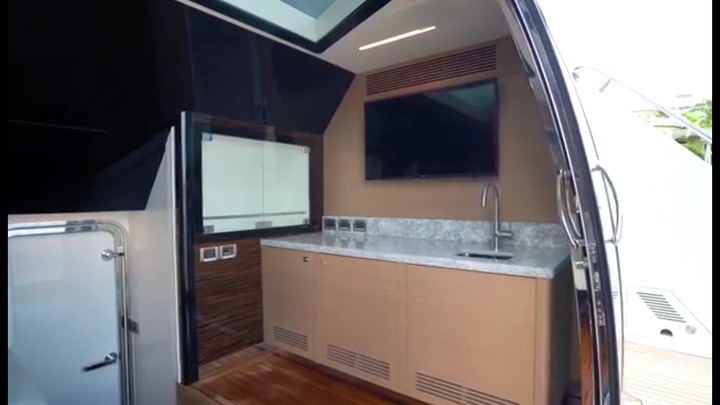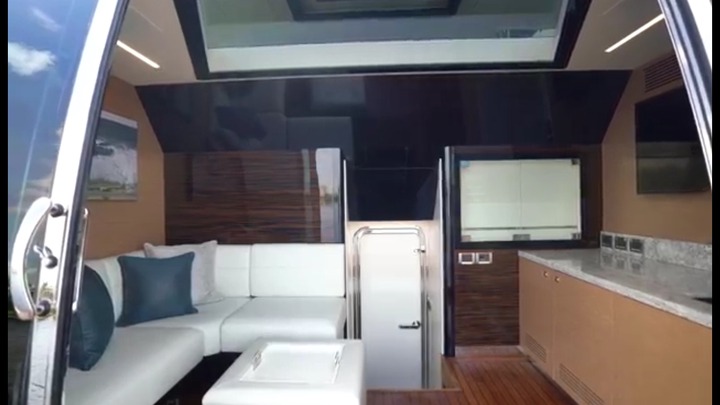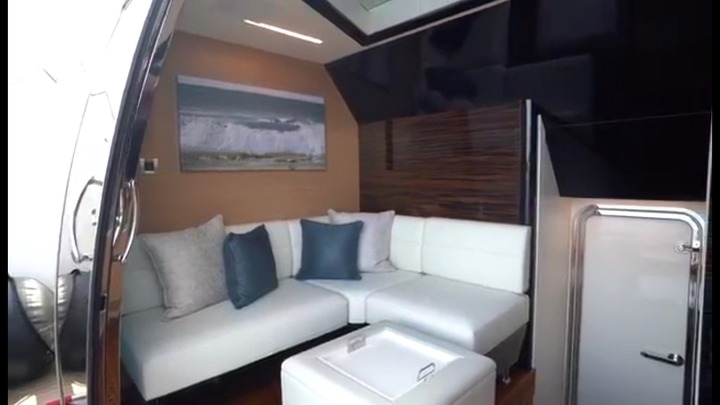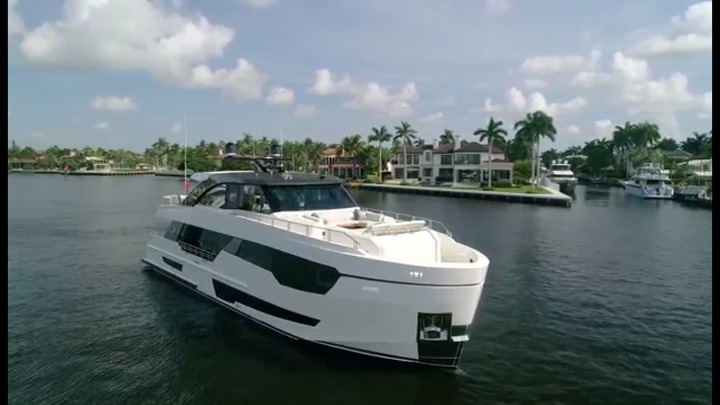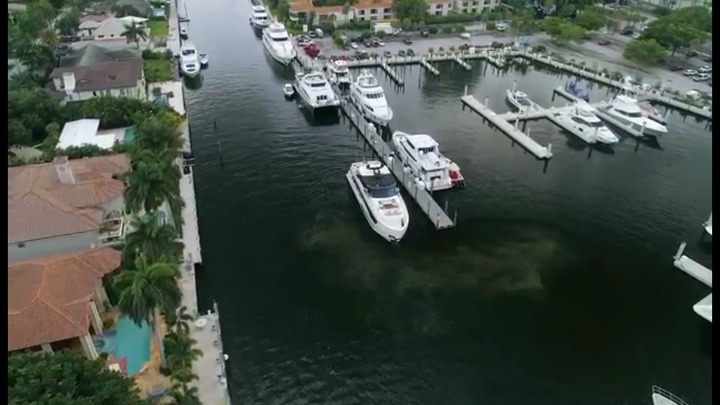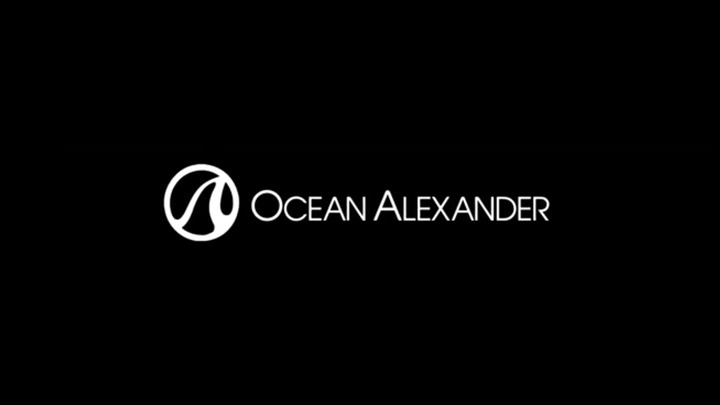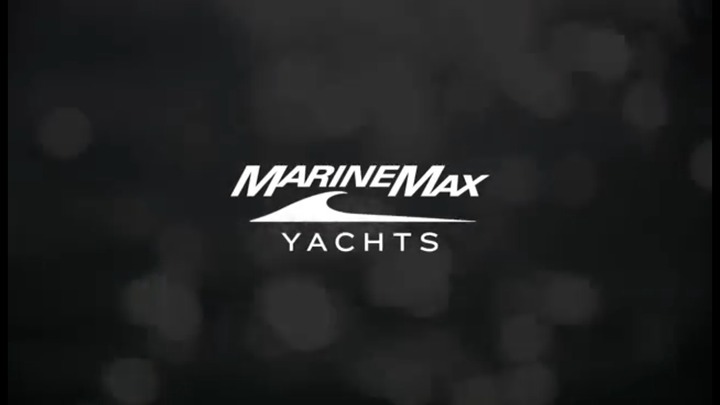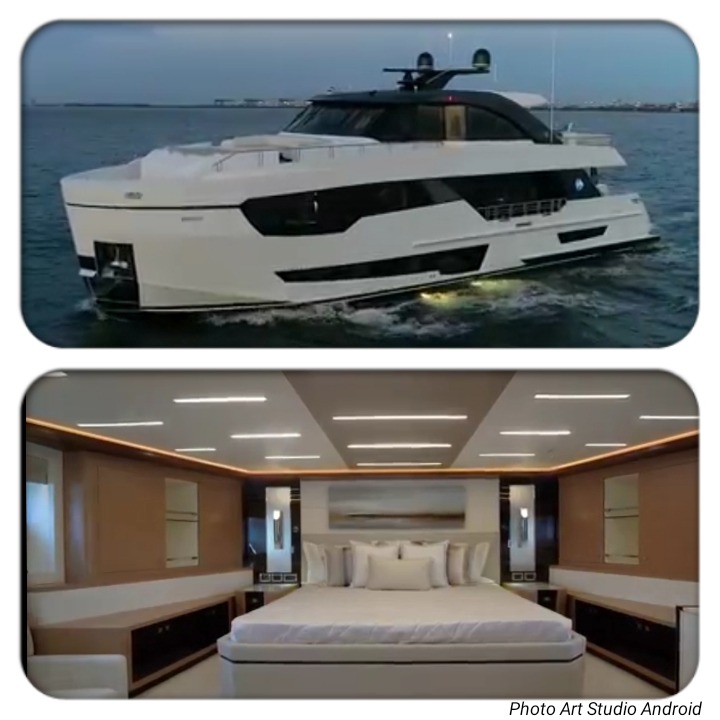 Content created and supplied by: Snola (via Opera News )