The last time football lovers heard from former Bafana Bafana and Jomo Cosmos midfielder Augustine Makalakalane was back in 2011. It was during the allegations of sexual harassment, and after the South African Football Association (SAFA) gave him marching orders, Makalakalane and his reputation vanished from football scenes.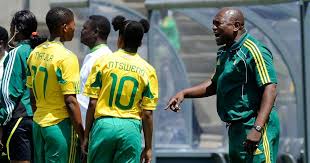 Being Banyana Banyana head coach, Makalakalane was expected to treat the ladies equally, irrespective of their sexual orientation. But he had a problem with lesbians in the Banyana squad, which forced some of the players to withdraw from the squad. The women where brave enough to raise the matter to the football controlling body in the country.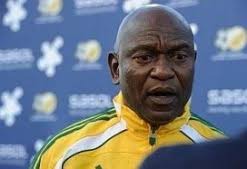 From there SAFA started the investigation into allegations of sexual harassment levelled against the coach by former and current players, of that time. Makalakalane 's beutiful career which began with Jomo Cosmos, Mamelodi Sundowns and Wits University, then moving abroad to play in Switzerland for FC Zürich and FC Baden, was dented by these allegations.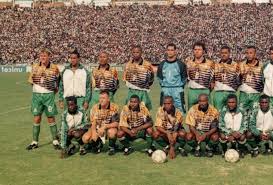 Although forgotten we know Makalakalane was part of the squad that won the 1996 African Cup of Nations. They are the only squad in South Africa to have claimed the continental cup. Hopefully the man learned from his mistake. 
https://www.kickoff.com/news/articles/south-africa-news/categories/news/news/bafana-banyana-coach-augustine-makalakalane-in-sexual-probe/528221
Content created and supplied by: AfricanWebNews (via Opera News )