Al Ahly assistant coach has come in defence of Pitso Mosimane from the critics he has been receiving.
Mosimane have been criticized a lot by the club's former players since his appointment as the club's head coach.
He was also criticized after he lost to Bayern Munich in the FIFA Club World Cup.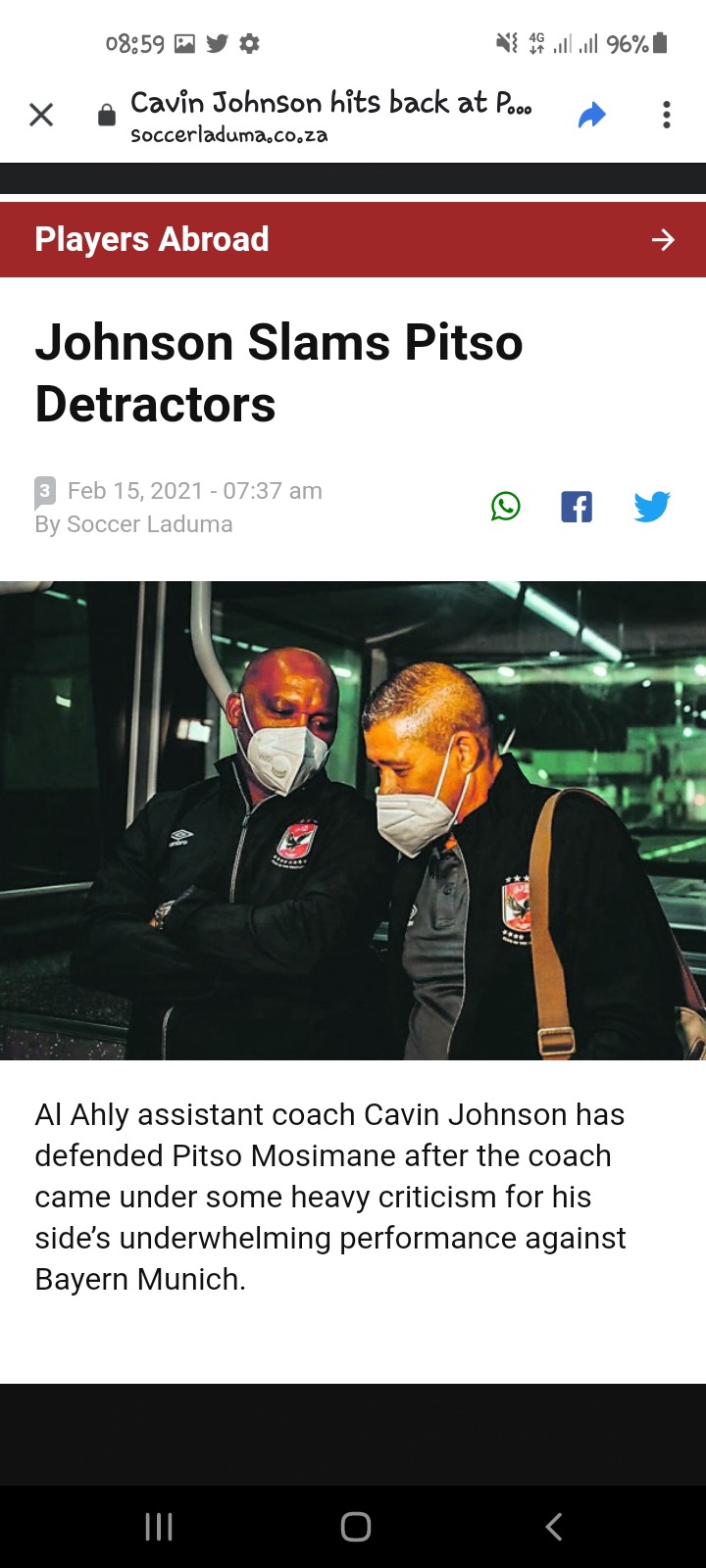 Cavin Johnson, who is the assistant coach of the club, was part of the technical team that led the Red Devils to the bronze medal in club world cup.
 However that was not enough for some of the club's fans who thought that the club could have done better.
Talking to the media, Johnson said the difficult moments were before the world cup as they played two matches in a short period of time.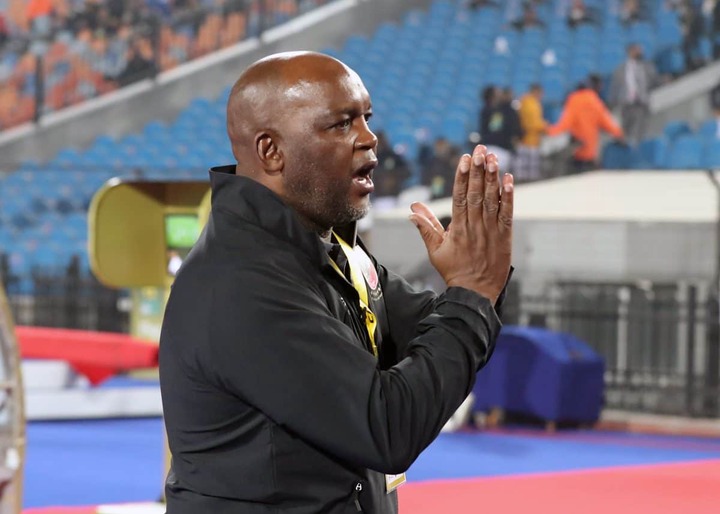 He said Mosimane was the one who motivated the players to be mentally ready for the world cup.
He added that when playing against Bayern, they were not required to be best, because they knew they are two teams that will fight on the field of play not thinking about physical or tactical matters.
"I do not know or understand where the accusations of us not being brave comes from," he said.
He concluded that they only conceded 2 goals while a big team like Barcelona conceded 8 goals against the same team.
Source: Soccer Laduma
https://l.facebook.com/l.php?u=https%3A%2F%2Fwww.soccerladuma.co.za%2Fnews%2Farticles%2Flocal%2Fcategories%2Fplayers-abroad%2Fcavin-johnson-hits-back-at-pitso-mosimane-detractors%2F694471&h=AT0ywsTMa-DvFWcie1sUTvrWam91mMxpSXkTxzB_Ub67DuK4ukNc12q5rD0D8qX5U1aJZraA1AIAlaWjt192_XcPh0qmZF0wGPB3Xt1RY83K2yM8HVno98fEGPylQtnnKWwXzgfPLTg
Content created and supplied by: Yandamayne (via Opera News )