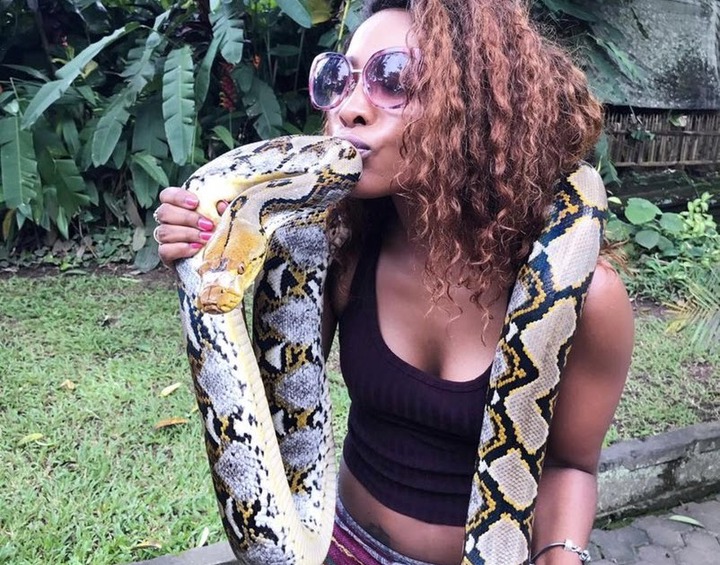 "I Packed my stuff & ran away from home because of my rich wife and her huge scary Mamlambo." These were the Words of Simon Moshele (47) from Tembisa, Ekurhuleni.
Simon said he and his wife met in a church conference, they then dated for five years till they got married. What puzzled him was the fact that his wife always had money and when he asked her where she got the money from, she said she took it from his father. He said he trusted her, and he was happy that at least she was helping him to put food on the table. Simon then got sick and he went to a sangoma to consult because he was not getting any better and the sangoma told him that his wife and her Mamlambo are trying to get rid of him.
"I didn't believe the sangoma because I thought I knew my wife; I didn't think he would ever keep a mamlambo because she is scared of snakes and I never thought she would want me dead. I didn't believe the sangoma, so he gave me muti to apply on my face before I went to bed that same night and I did. I saw the snake crawling into the bed, and it started licking my wife on
the face. It then released a greenish liquid from its mouth and my wife wanted to apply it on my forehead and I kept turning and turning to distract her. I could see everything, but they didn't realize because of the muti and everything went the same way the sangoma said it would. The following day I ran away from home to save my life and since that day I never set foot in that yard, if they ever get another chance then they will kill me. My wife keeps asking me to come home, but I will never, I'm keep giving her excuses and she doesn't know that I know about the mamlambo and herattempt to kill me"
The picture is only for illustrative purposes and it does not represent the actual person.
Content created and supplied by: MakhayaNews (via Opera News )