Botswana is far from being one of the global powerhouses in world sport. As such, their infrastructure is not par to global excellence. 
That is at least the view of one Orlando Pirates official who was left irked after their CAF Champions League game against Jwaneng Galaxy last Sunday.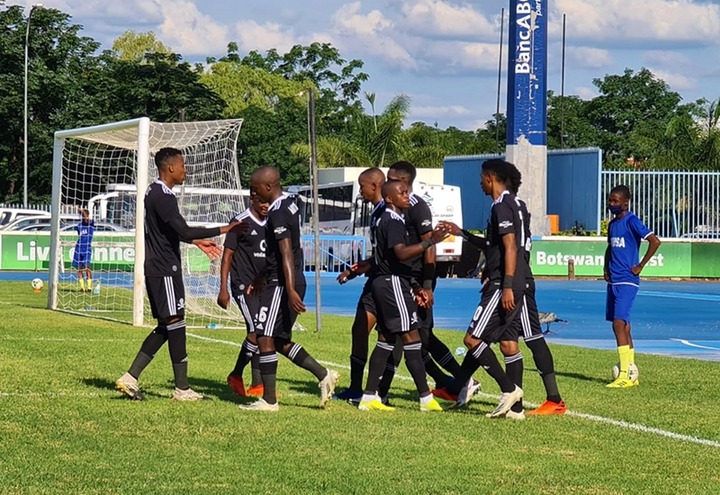 Even though Pirates ran over their opponents, the state of the field in which they played on left a lot to be desired. 
The fact that it is a National Stadium were the national team play their international matches does little to its credibility. 
According to a column in a Botswana weekly newspaper, the Orlando Pirates official clearly did not do his home work before travelling to the land locked country. 
"It appears the chap had expected to find some state of the art soccer monument after hearing they would be playing their match at the national stadium. Gatwe he would later say our iconic national stadium is actually worse than some abandoned township trainer stadiums littered around South Africa where football is actually no longer played," the column stated.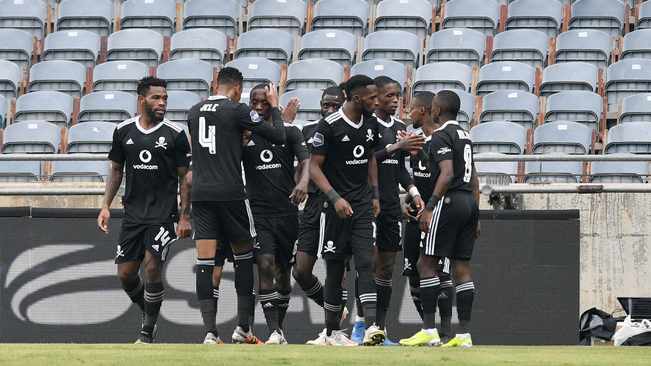 It went on to address the issue of sports being recognized as professional in that country. 
"We hear he questioned why a diamond rich country like Botswana would be such a disgrace in infrastructure development, and challenged those at the helm to start taking sport seriously. Clueless and uninformed chap! He doesn't know that in Botswana sport ke go tshameka fela? Matshamekwane, and they feel no compel to fund go tshameka," said the column. 
Pirates play host to their Botswana counterparts in the next few weeks and it is yet to be seen if they will subject them to dirty toilets and dilapidated facilities.  
Source: The Monitor page 18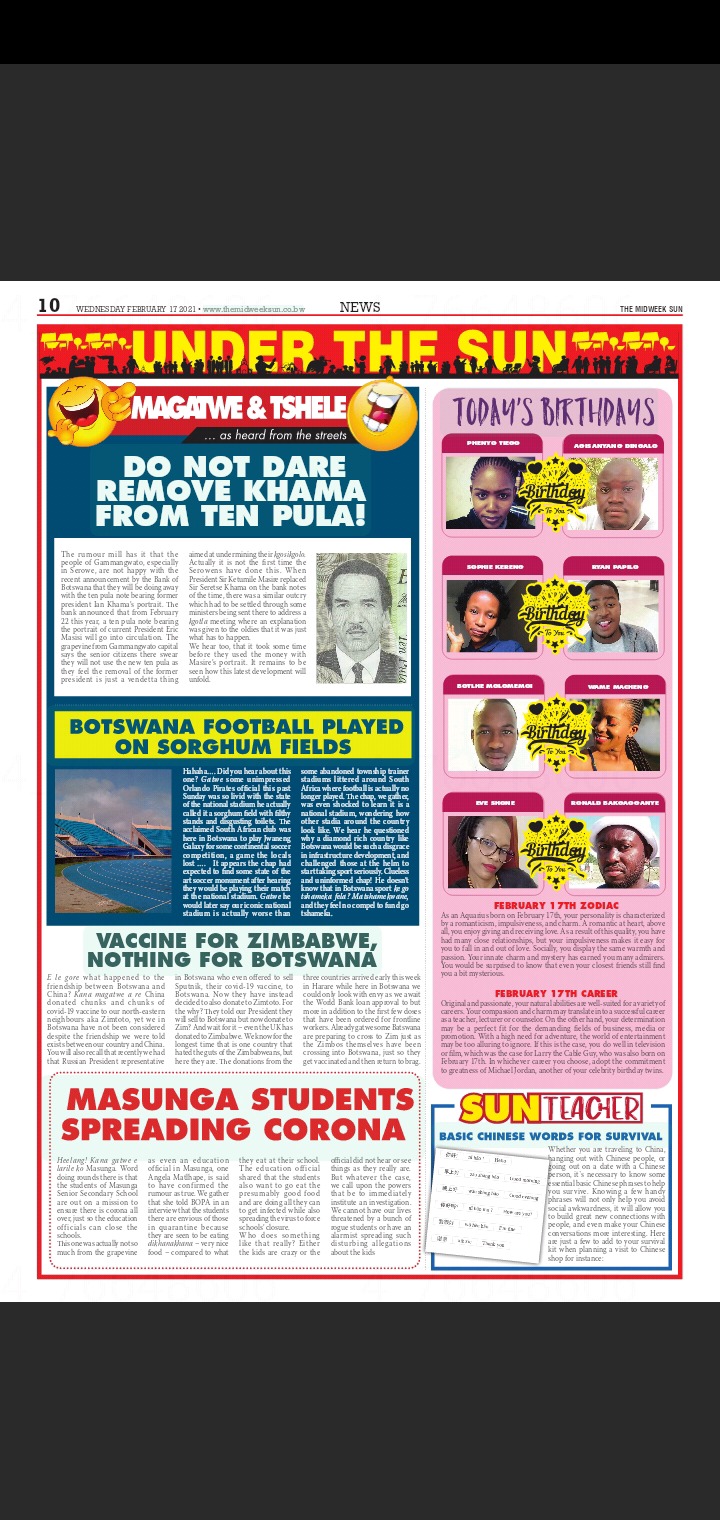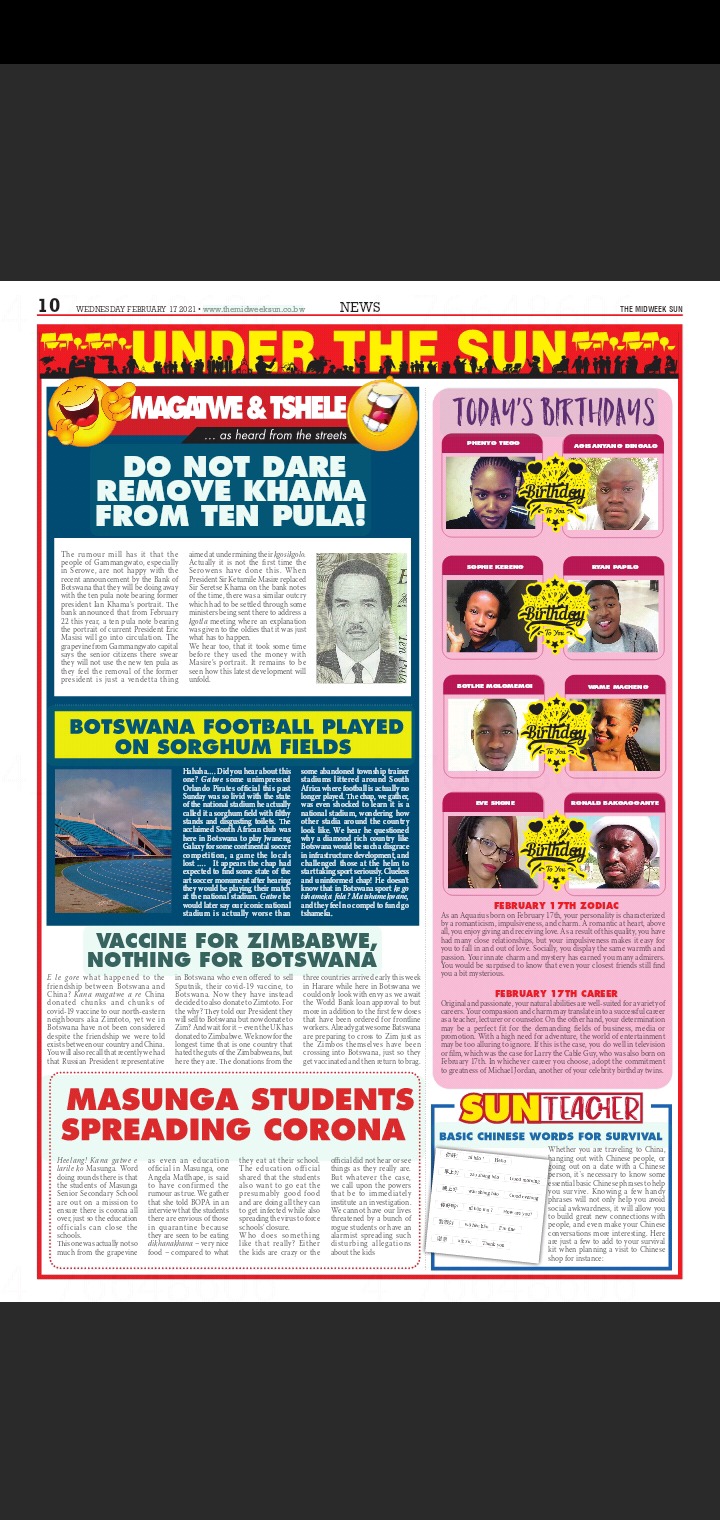 Content created and supplied by: Dizaldo (via Opera News )