Pep did not like an attitude from Liverpool's manager and warmed up the pre-game on Sunday.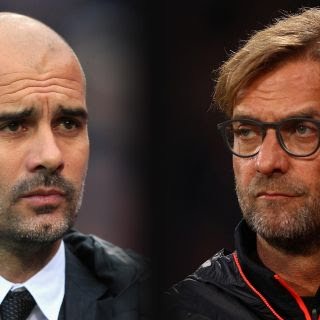 Liverpool vs. Manchester City not only means a clash of the giants of England, but also an attractive duel between the two best coaches in the world.
This will not be another duel, as the technical directors, who had never even hinted at a short circuit, collided at their respective press conferences.
 It all started when Jurgen Klopp declared that his team had little recovery time while City "took two weeks off from their COVID-19 cases." These statements did not sit well with the Spanish.
That is why, after being consulted about that phrase from the German, Josep Guardiola showed his discomfort about it: "Jurgen has to see the calendar again. We had COVID, a week passed and we played with 14 players at Stamford Bridge".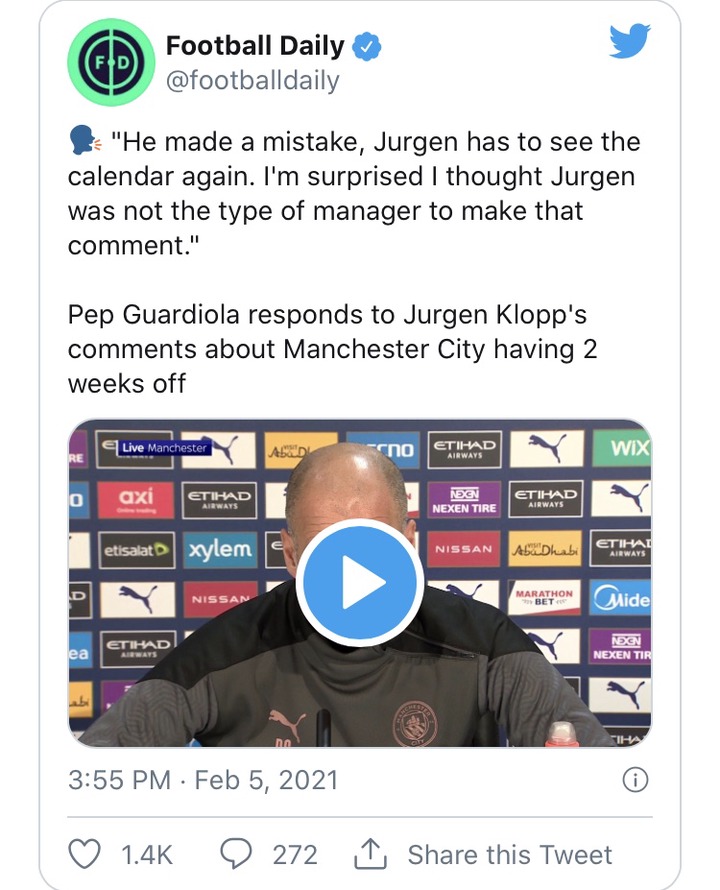 "Maybe I'm wrong and we had three or four weeks," Pep ironized and added: "Tomorrow when I see him I'll ask him how long we were without playing."
Closing the issue, when asked if he was angry with Klopp, the former Barcelona coach clarified: "I'm not angry, I'm surprised. I didn't think he was that type of coach. Maybe it was a misunderstanding of him, because if he sees the calendar again, you will see that it was not two weeks. "
 In this climate, Manchester City will visit Anfield to face Liverpool next Sunday for the Premier League.
Content created and supplied by: Filipe17 (via Opera News )