Kaizer Chiefs have been doing pathetically on the field. They lost against their long time rivals, Orlando Pirates, and also lost against a new team Richards Bay. It seems like the only way they think they could increase their chances of winning is by bringing in new players.
It was announced on Twitter that Kaizer Chiefs has signed a 23 year old Nigerian goalkeeper. Allegedly, the new goalkeeper has signed a five year deal with the soccer team.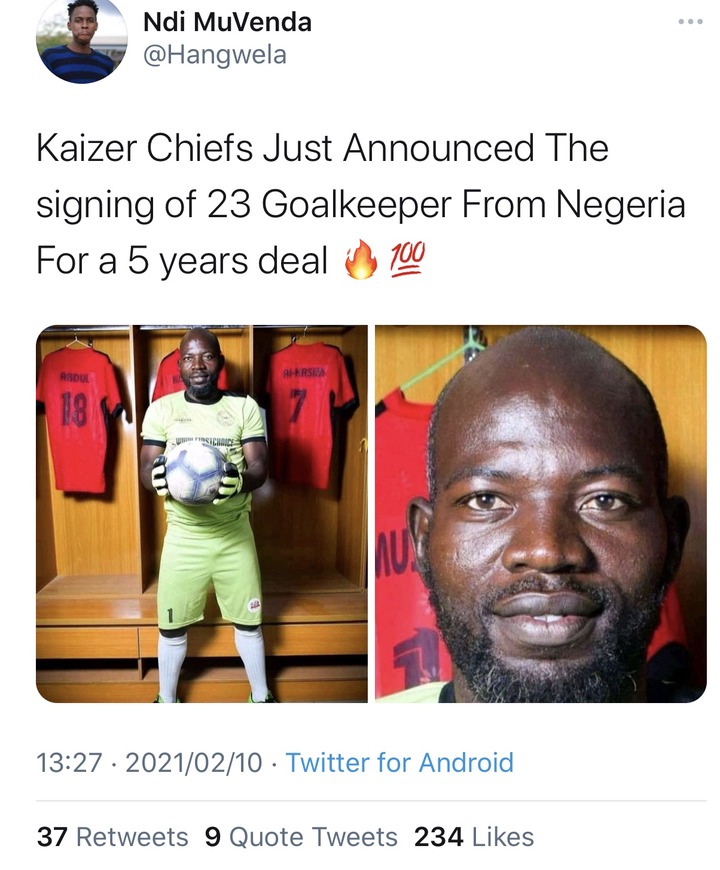 These news were announced on Twitter. @Hangwela posted the man's pictures on his Twitter account. He captioned the tweet, "Kaizer Chiefs just announced the signing of a 23 year old goalkeeper from Nigeria, for a five year deal."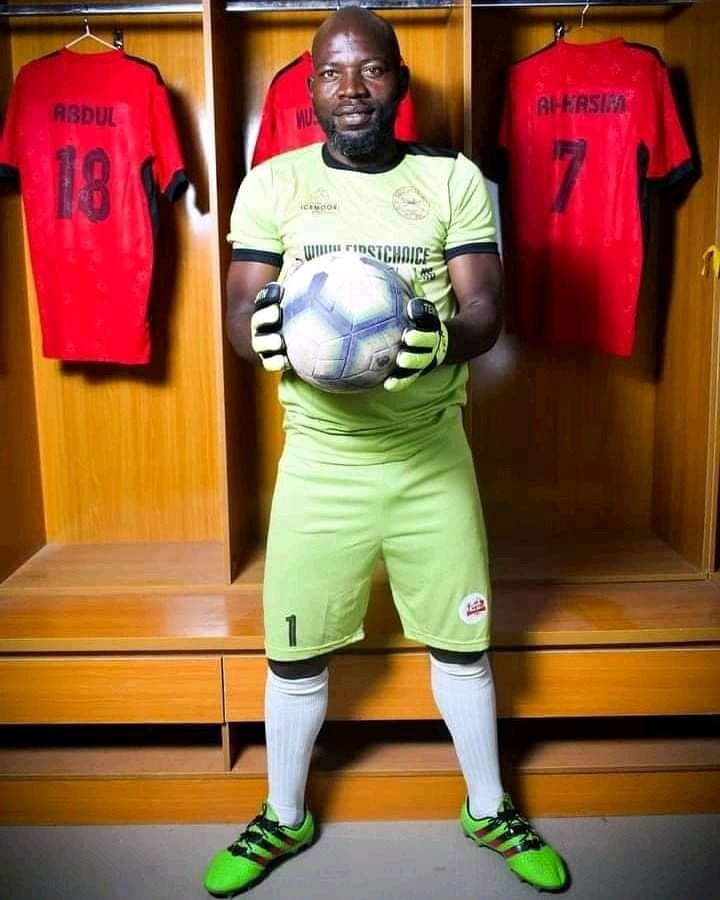 People who commented on the tweet did not believe him when he mentioned the age. It is very evident that this man is a lot older that what he said.
In the matter of Kaizer Chiefs signing him, it may be possible but we don't know for sure.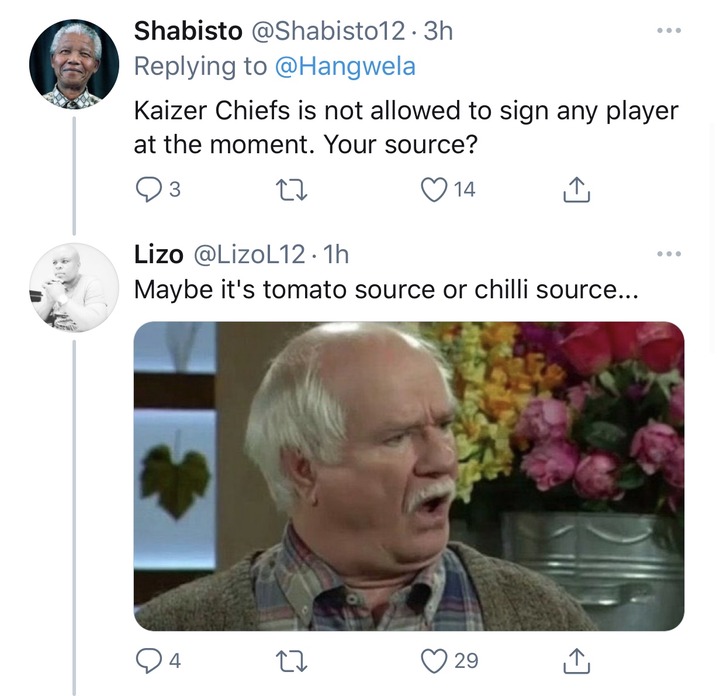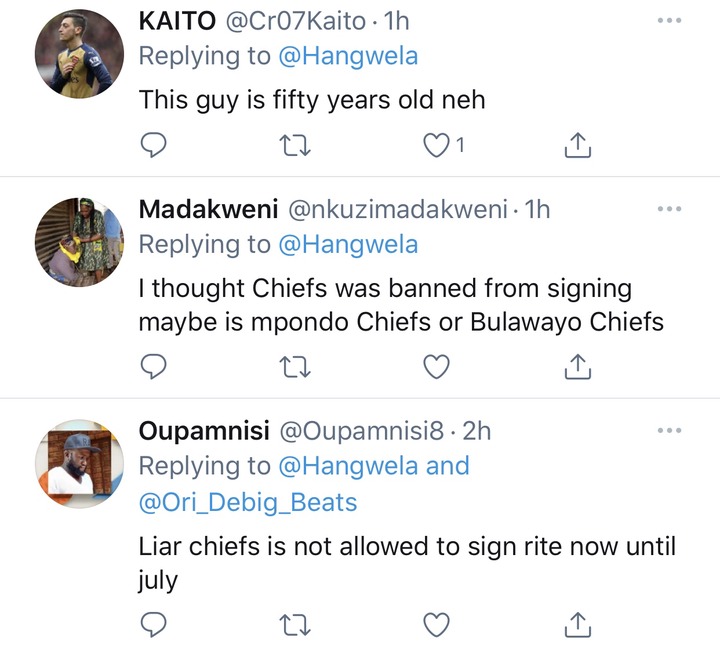 Content created and supplied by: nqobilem_ (via Opera News )