AS Soliman played against Ben Guerdane in their latest Tunisia Ligue 1 fixture and drew the match 2-2 in the end.
AS Soliman played their latest fixture in the Tunisia Ligue 1 against Ben Guerdane at home, and managed to draw the match 2-2 in the end. AS Soliman had it tough in the match, as they came from 1-0 behind to level and lead in the match. AS Soliman did not defend their lead well enough as they let Ben Guerdane level the score on 2-2 very late in the second half. Ben Guerdane gave themselves the lead in the match when Seifeddine Jerbi scored the opening goal, but his goal were cancelled out as Rached Arfaoui scored the leveller just before half time as they draw 1-1 at the half time break. Soliman took the lead again in the second half, but Guerdane scored a final goal as the match ended in a 2-2 draw.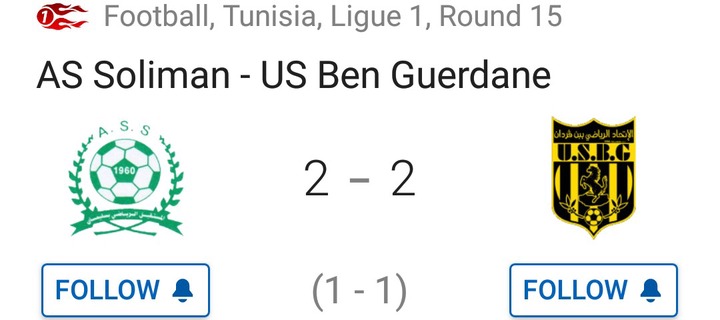 Ben Guerdane scored hte opening goal of the match in the early 15th minute of the match as Seifeddine Jerbi scored to lead at 1-0. AS Soliman managed to level the score on 1-1 when Rached Arfaoui scored in the 45+3 minute from the penalty spot. As Soliman took the lead when Youssef Mosrati made it 2-1 in the 52nd minute. Soliman lost their lead three minutes later when Mohamed Ben Tarcha made it 2-2 in the 55th minute. Mohamed Ben Tarcha were very unfortunate when he received a red card in the 82nd minute as Soliman and Guerdane draw the match 2-2 in the end.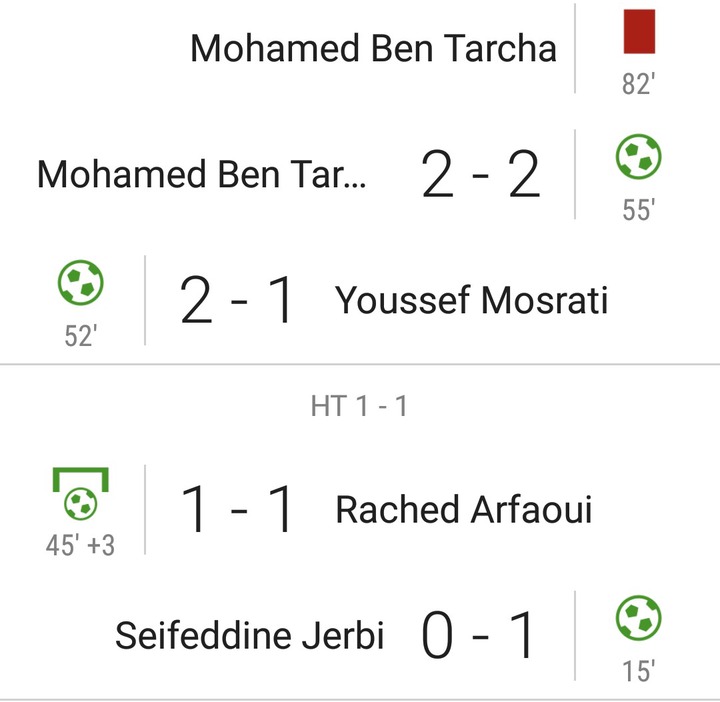 Content created and supplied by: Firedadj (via Opera News )