Cristiano Ronaldo dos Santos Aveiro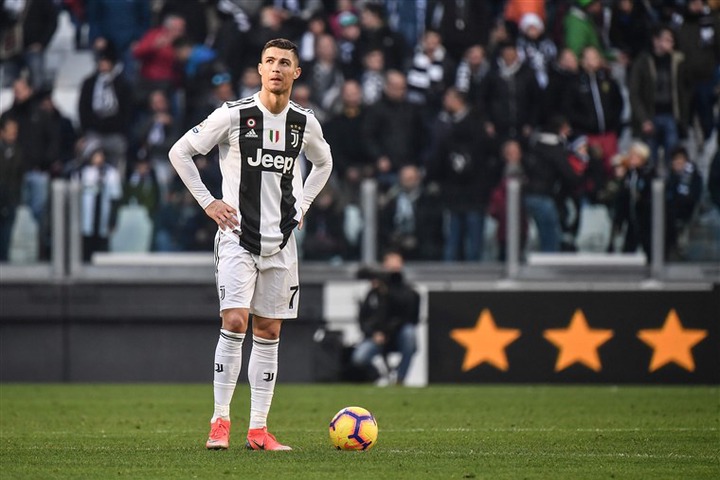 Cristiano Ronaldo is a professional footballer who plays as a forward for Serie A club Juventus and captains the Portugal national team. He is one of the best players to ever play the game that is why he is sometimes refered to as a GOAT. He is a goal scoring machine. He is living a lavish lifestyle along with his model partner Georgina Rodriguez from Argentina.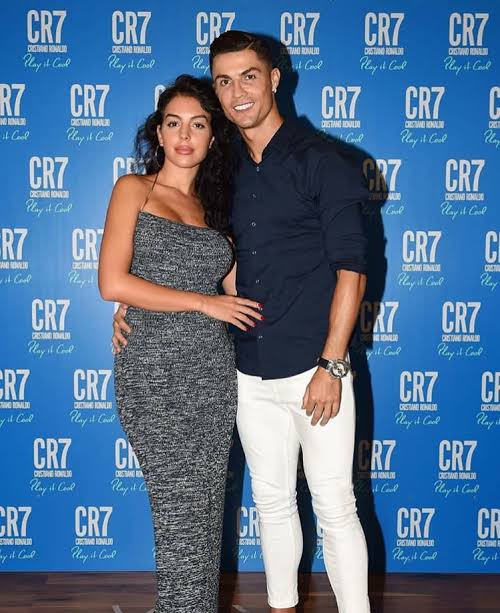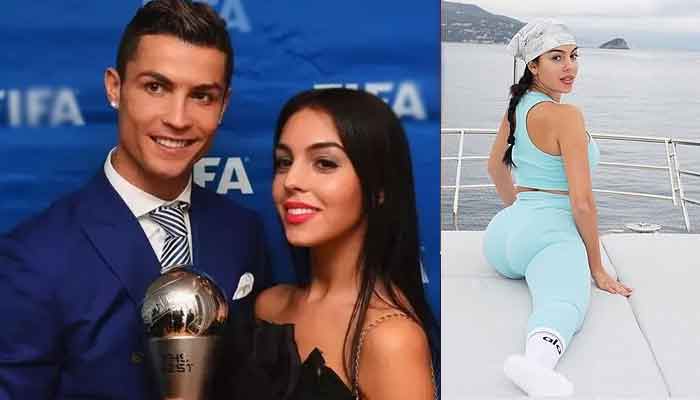 Ncoo..see how cute they are.
Lets take a look at the hairstyles of Cristiano Ronaldo that took the world by storm.
1. Messy Spikes, Short Sides, Surgical Line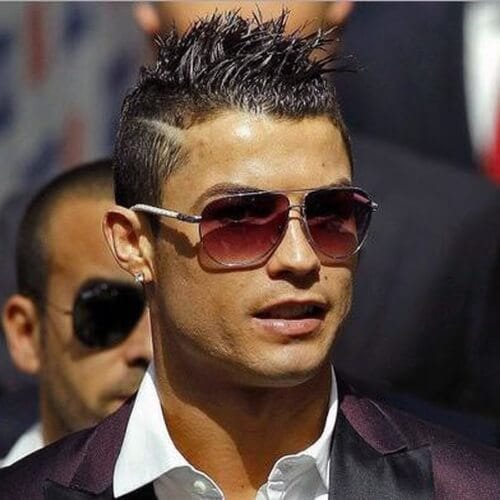 This hairline was inspired by photos from a few years ago that were worn in Europe but Ronaldo modified it. It is now trending and it flatters men with sharp jawlines. The silky spikes at the head top enhances his glamorous glow.
2. Classic - Short Mohawk, Forward Swept Sides, and Mullet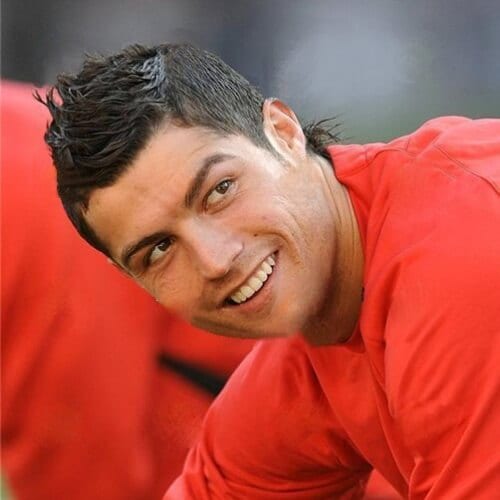 Ronaldo rocks both mohawks and faux hawks very well. This is a shorter version of a mohawk and it is defined by combing the hair and adding jelly to the center, then he uses his hands to twirl it upright.
3. Geometric Decal with Short Sides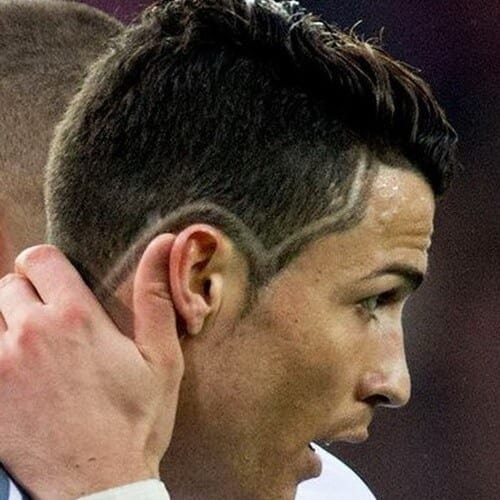 This extraodinary man has intriguing designs for his head that are a trademark. As much as he is not afraid to score goals he is also not afraid to go over the top with his haircuts. Adding all sorts of shaved lines, he has a way of thinking of creative ways to express his personality through his hairstyles. What a nice personality.
4. Shaved Sides, Asymetrical Top, and Tribal Decal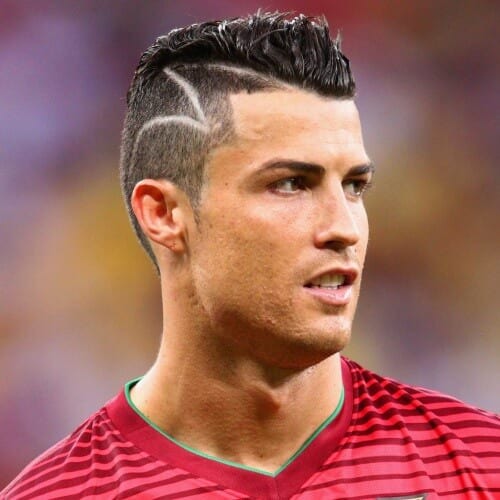 This handsome young man has a very spicy personality. He always has ideas for his hair that goes beyond the norm. Just like in football, he always tries new approaches to achieve haircuts that best suit his personality with very creative shaved designs.
5. Spiky Top, Short Sides, with Razor Lines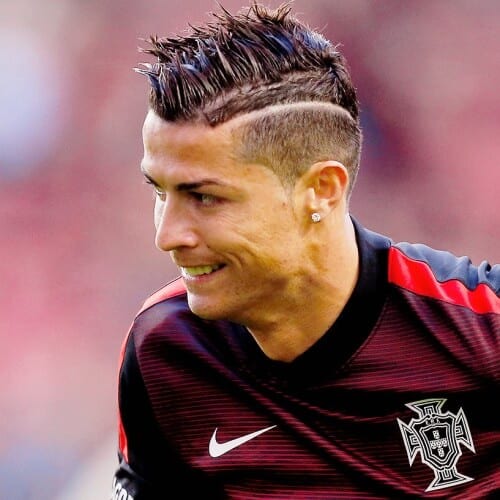 This haircut boosts the dynamism of anyone's look, considering that the line is shaved as an arch from front to back. You can tell that it also makes him very happy on the pitch.
6. Hard Part, Comb-Over, Very Short Sides, No Side Burns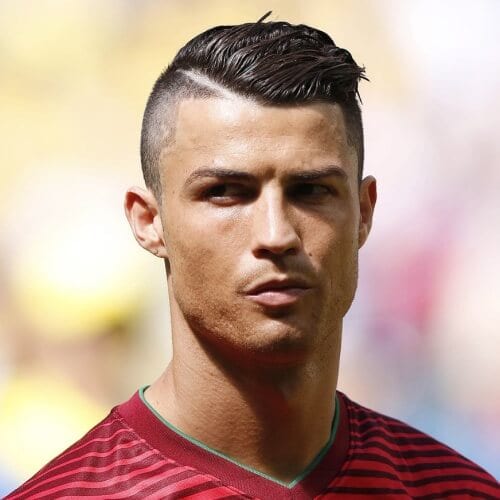 A hard part hairstyle always has an edgy effect on Cristiano's look. Here, he is displaying his signature comb over hairstyle as he chose to get his part at an angle instead of directly straight. It makes him handsome, very neat and clears his complexion in a bright way. Im certain his lady is proud of him.
7. Ronaldo Man Bun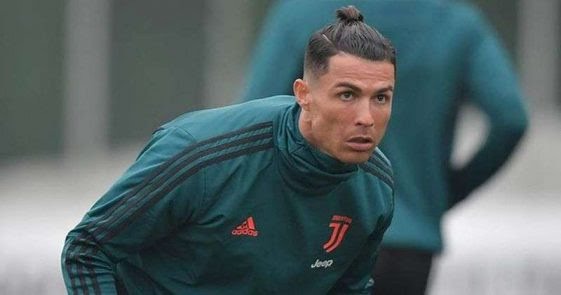 Many people never expected this hairline from this goal poacher. He is very careful with his appearance but his man bun turned tables to be a very impressive hairstyle. He also used to re-do his hair at half time. From my statistics, he always scores goals when wearing this hairstyle I bet it makes him hungry for goals.
Ronaldo's hairstyles always pose an impressive creativity towards his fans but do not be fooled by them and think that he will pamper them during the game. Under those haircuts he possesses a brain that has one objective, scoring a goal and winning a game while looking that handsome.
Content created and supplied by: T.NGCELWANE (via Opera News )