We used to watch WWE RAW and SMACKDOWN on eTV on a Saturday and Sunday even Wednesday night, and this is something that kept many of us intertained and kept us indoors when we know is playing.
This is a multi billion dollar industry and the majority owner of this business is none other that Vince Mcmahon, who is the big boss as he would sometimes come when things get tough on the show to set things rite.
It's either you will hear his favourite words "your fired" or put you to a match that will make you fight to stay on the roaster.
Look at the graph below to see who are the other share holders from his wife that he shares 2.01% with and he's having 48.09% alone to his daughter and son who also have shares in the company and his son in-law better known as "Triple H " HHH.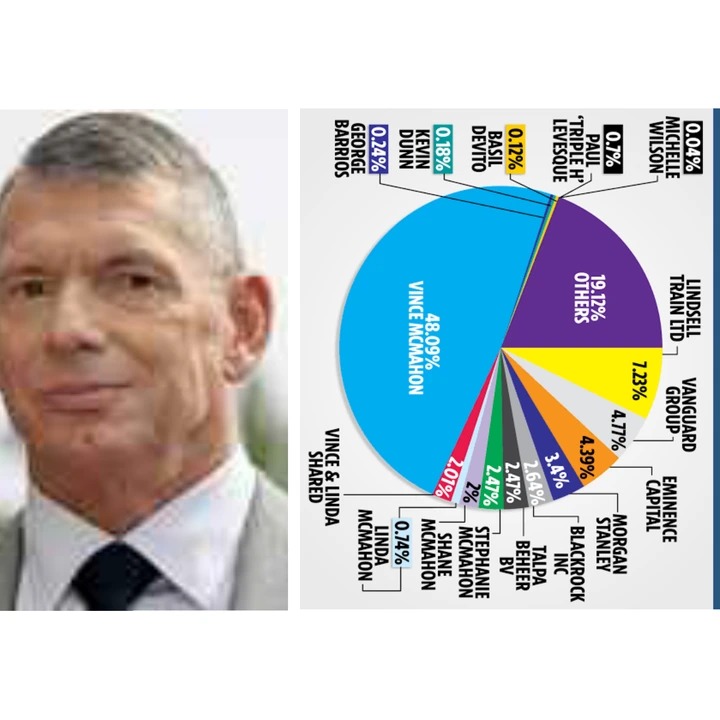 On the others according to the WWE page where this graph is from it's has been reported that those are some of the legendary wrestlers who retired from the ring.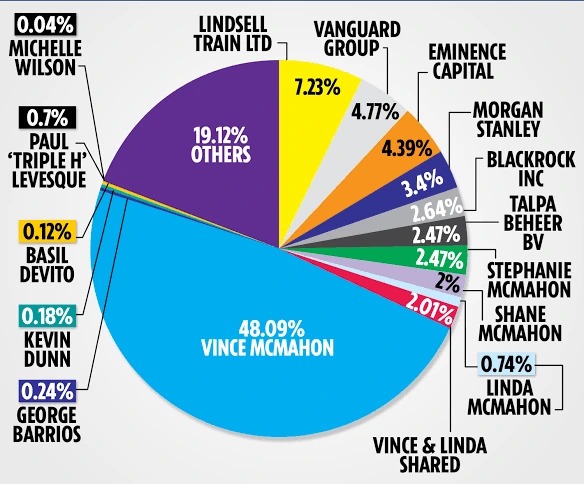 This is a great business to invest in as it keeps on growing each and every day and with people coming from all over the world to join the brand even in South Africa we had some wrestlers who did well in the ring too.

Content created and supplied by: Jimfoxx03 (via Opera News )