Analysing most of the religion stories that are given to us, they are just all similar. It's like they all sat down and came up with one idea. Even if you do believe them but you get to question almost everything since they are giving similar stories with different characters as Kings/Gods.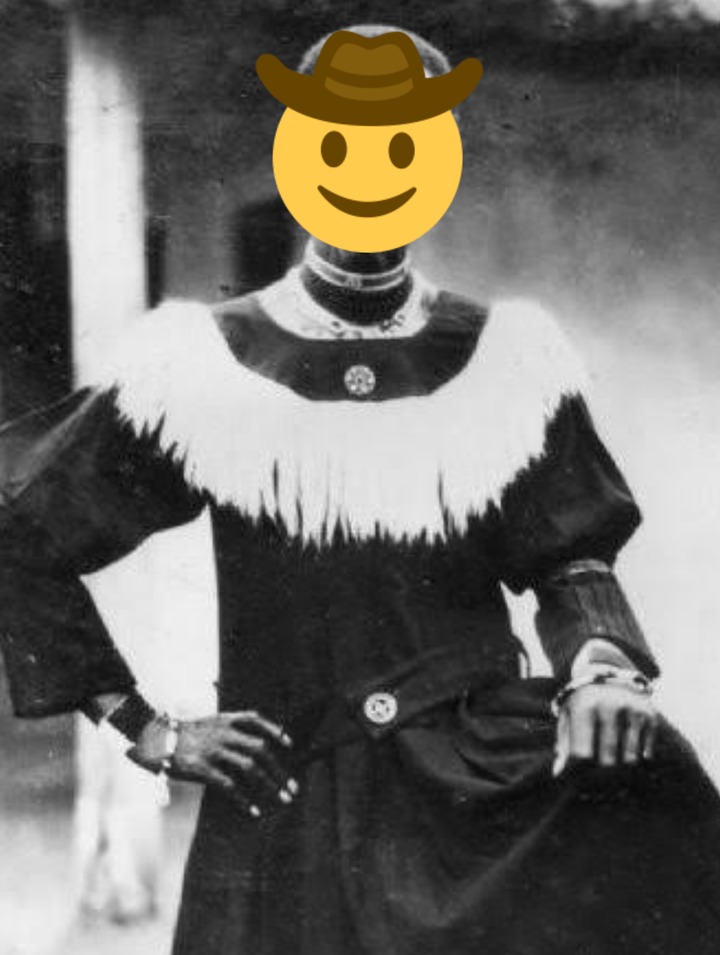 I had a debate with one of my old varsity friend, fortunately we attended the same school and the same course. He is a big believer and a proud member of the Shembe Baptist...religion, like most - he always mocked us because of having different views and believes when it comes into religious news!
Out of a blue we were debating and analysing how the first Shembe the Baptist  (King/God) started the church and exactly did he knew that he is the GOD as some members are claiming that he is, how did He managed to convince so many people that he was genuine.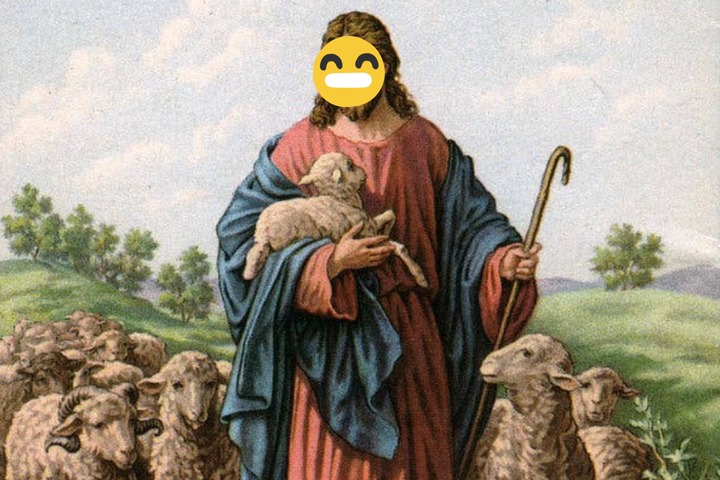 My old friend told us that the first leader of The Shembe church was born like any other person...but he was carried by a woman that never met with a man. Owk then how did she concieve? Their small bible/history state that his mother ate a flower and there was a word of God that talked to her! She was then told that she will be giving birth to someone special...
Owk... the story of a flower might be new or different but That story is so similar to that of Jesus Christ being born by Maria without being involved with a man.
Let us look at the year Shembe(the first) was born... it was way late after Jesus was already there... (estimated years) who is copying someone else's story?
You get to Muslims and they are having similar stories.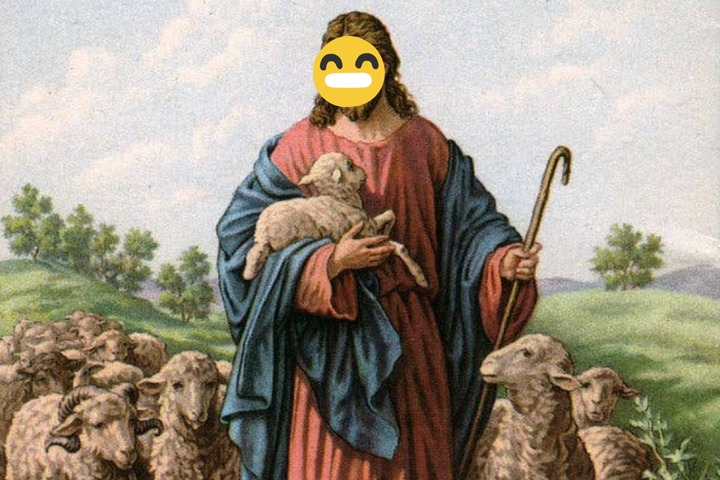 It can be possible that the first Shembe King was sent by God but the flower eating story ? Doubtful ! Jesus Christ was also made through se_ual activities. No spirit or holly flower can impregnate a woman... which flower was it?
Source : https://people.ucalgary.ca/~nurelweb/BOOKS/shembe/sos/sos-1.html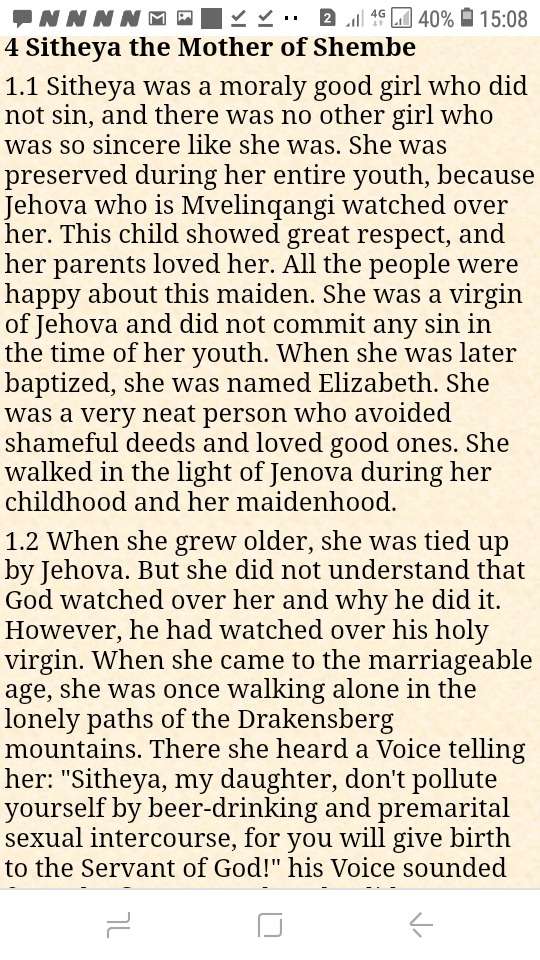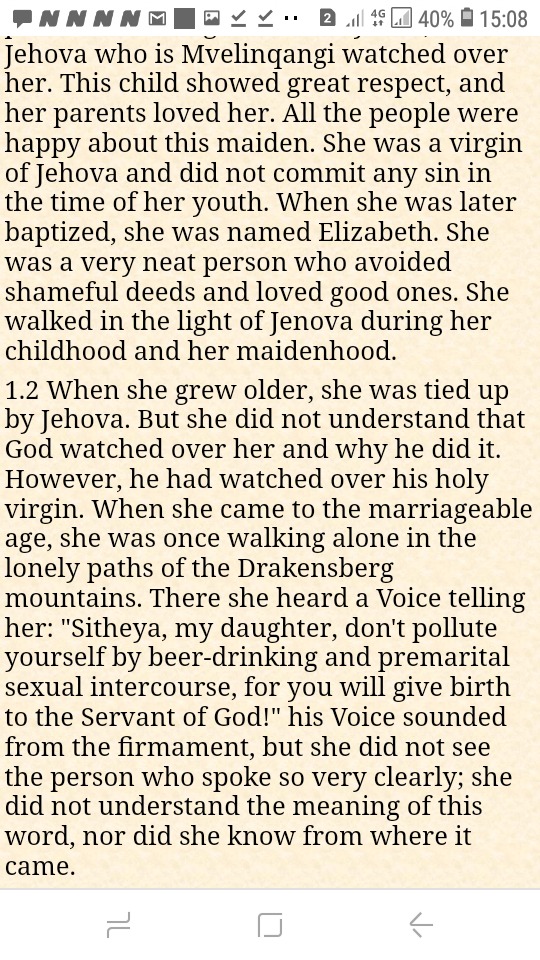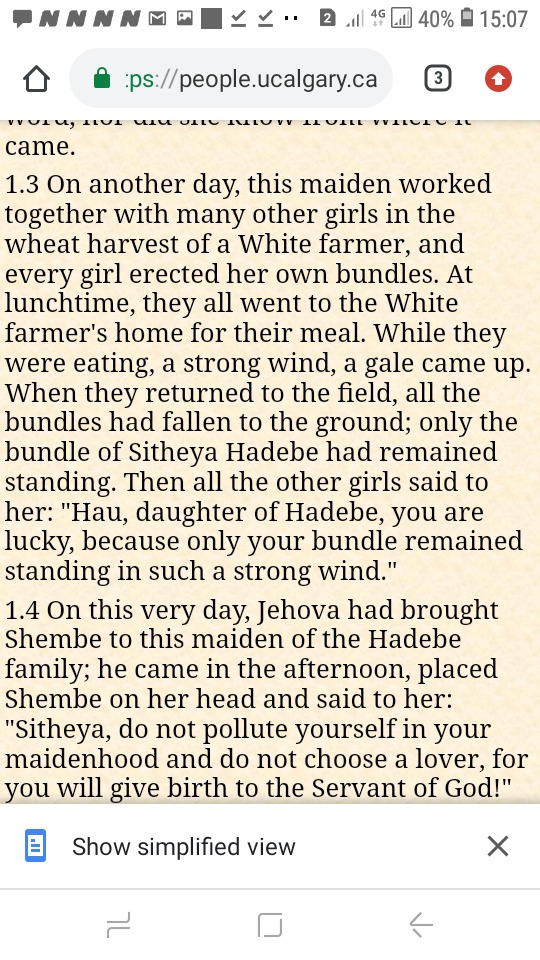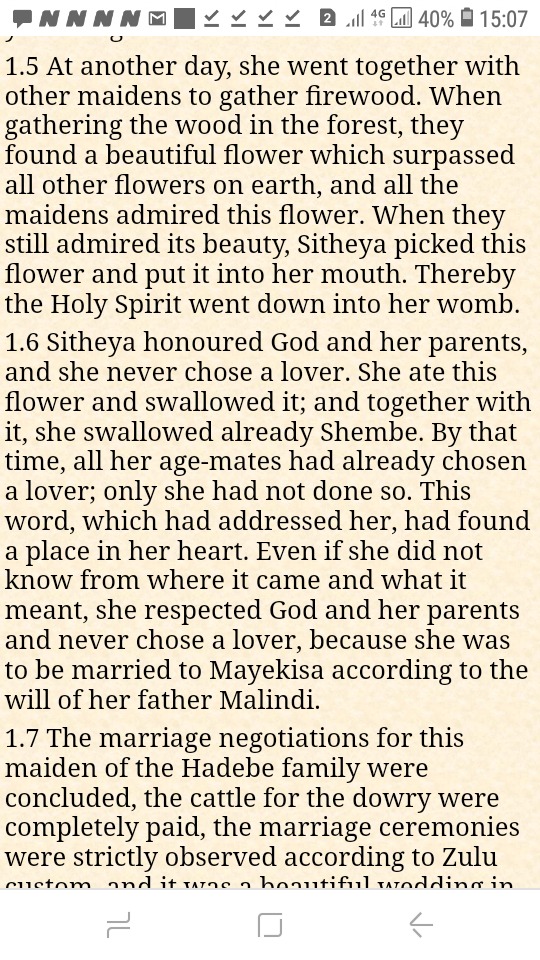 Content created and supplied by: Newz247 (via Opera News )