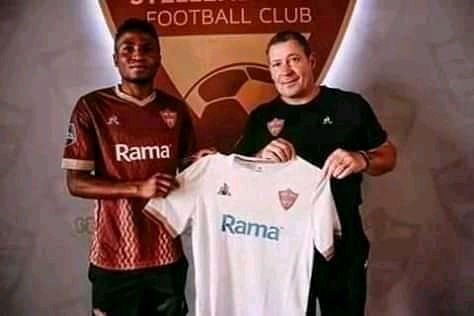 Stellenbosch FC has decided to strengthen their squad by signing the Nigerian under 17 international midfielder Ibraheem Jabaar. This player is 18 years old is from Olusa.
In the 2019 African Cup Of Nations this player managed to score 2 goals in 5 appearances even thou they lose to Netherlands.Meanwhile AmaZulu FC has also decided to strengthen their team by signing Zukile Kewuti .
Zukile was coached by Benni McCarthy at Cape Town City the 25 years old will just re-unite with Benni McCarthy to continue from where they both left off.Kewuti wasn't a favourite on the Cape Town City coaches since Benni McCarthy left .
Benni McCarthy has managed to get few wins for Usuthu to boost his confidence and players . AmaZulu will have to work hard on defence as Swallows FC will exploit them if they don't change the way they defend. AmaZulu are preparing to release other players as a way of treating the squad.
Content created and supplied by: Umsakazi (via Opera News )