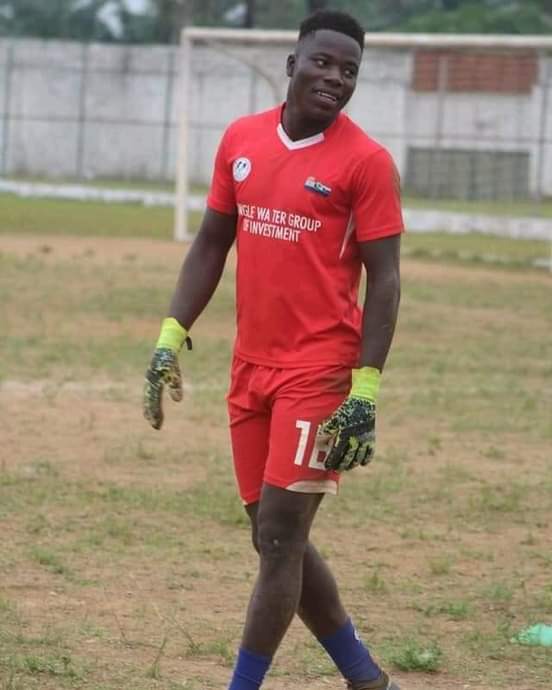 Nimba kwado Football club playing in the Liberia first division club has recently completed the signing of a 16 year old goalkeeper known as Junior Yeanaye from Slewon Football Club. The teenage goalkeeper joins the club on a long 5 year deal from the third division side Slewon Football club.
The young man might not be featured in the first phase in his new club but he will surely make his awaited debut in the second phase to showcase his power and ability on the field. One of the youngest Goalkeeper in the First division
The most amazing thing about this transfer is how the player has grown so big almost like a basketball player. To some fans, his age is very much questionable seeing how healthy and big the 16 year old goalkeeper looks. It is an impressive physic for a young man at his age.
Junior Yeanaye has already begun official work at Nimba Kwado joining his new teammates at training even though he will wait until the Second Phase before making his debut.
Junior Yeanaye will wear the number 18 shirt in his new team and has already joined Sierra Leonean International Mohammeh Kanu and Reuben King in the goalkeeping department of the club.
Sources: https://www.facebook.com/Footballepicnews/
https://www.facebook.com/theliberianinfluence/
https://www.facebook.com/diamondonlinelib/
Content created and supplied by: CornerSpot (via Opera News )