Manchester Utd face Zlatan reunion
after drawing Milan in Europa League last 16
Man Utd to be reunited with former striker
Zlatan Ibrahimovic when they face AC Milan in
the last 16 of the Europa League; Arsenal face
Olympiakos,Tottenham to play Dinamo Zagreb
and Rangers drawn with Slavia Prague
The first legs of the last-16 ties will take place on
March 11, with the return legs a week later.
The quarter-final and semi-final draws will then be held
on March 19 in Nyon, Switzerland.
Europa League last-16 draw
Zlatan's Man Utd date
Zlatan Ibrahimovic has been pivotal to AC Milan's title,Ibrahimovic's reunion with Manchester United makes
for a mouth-watering tie.
The 39-year-old striker established himself as a fan favourite during his short spell at Old Trafford, scoring in the Community Shield and EFL Cup triumphs in 2016/17.
Ibrahimovic played a key role in that season's
victorious Europa League run, but a serious knee injury in the quarter-final triumph against Anderlecht ruled him out of the remainder of the campaign.
The veteran only made seven more United appearances
after that and looked set to wind down his career when he moved to LA Galaxy in March 2018, but the striker has flourished since returning to Milan and passed a landmark 500 career club goals earlier in February.
Manchester United manager Ole Gunnar Solskjaer says he's been impressed by Ibrahimovic this season and is looking forward to facing the veteran striker in the Europa League.
"It's a nice birthday gift, isn't it? To watch that draw,"Solskjaer told Manchester United's website .
"We do have the tradition of making it hard for
ourselves in draws. It's one of those draws again that you feel could be a Champions League game.
Manchester United manager Ole Gunnar Solskjaer has been impressed with Ibrahimovic this season
"It's good for us to have these games to look forward
to. This team needs challenges and we enjoy challenges
and we embrace them.
"The tradition and history of AC Milan, it's a great club
that we welcome and it's a great stadium that we go
to there, and we're looking forward to it.
"Zlatan, of course, I've been so impressed, I've got to
say, by how his career has gone.
"He had a career-threatening injury when he was here
but came back from that and went to [the] MLS, then
came back to Milan and has really lifted them. They're
on the up and have done really well this season."
Can Zlatan fire AC Milan to Serie A title ? Read more . . .
Head-to-head: Brits sides vs last-16
opponents
Arsenal vs Olympiakos:
Man Utd vs AC Milan:
Tottenham vs Dinamo Zagreb:
Rangers vs Slavia Prague
Europa League 20/21: Key dates
EL hits and misses : Pierre - Emerick Aubameyang
breathes life into Arsenal
Man Utd safely through to last 16 with draw
Leicester suffer shock Europa League exit at hands
of Slavia Prague.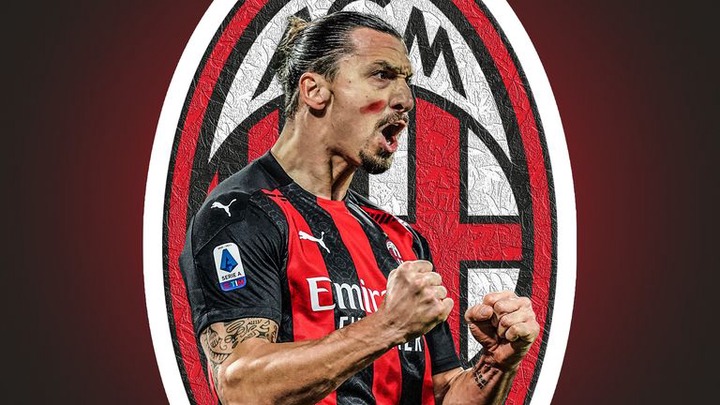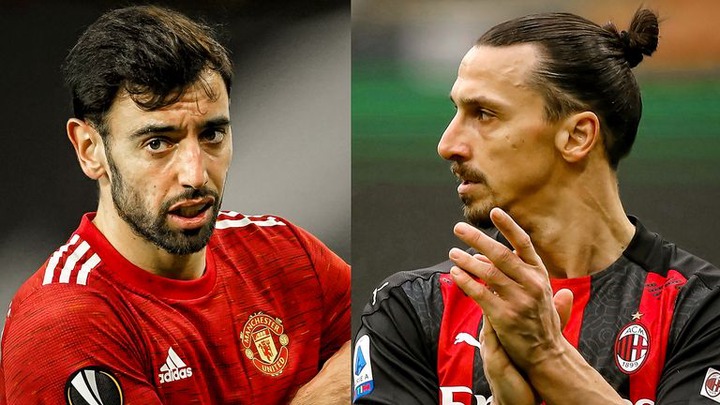 David Seaman says Arsenal will be happy with their draw in the
last-16 of the Europa League, but should still be wary of Greek
champions Olympiakos
Kris Boyd warns Rangers that Slavia Prague will be a very tough
test when they meet in the Europa League last-16 tie
Ajax vs Young Boys
Dynamo Kiev vs Villarreal
Roma vs Shakhtar Donetsk
Olympiakos vs Arsenal
Dinamo Zagreb vs Tottenham
Manchester United vs AC Milan
Slavia Prague vs Rangers
Granada vs Molde
Content created and supplied by: Obedient94 (via Opera News )