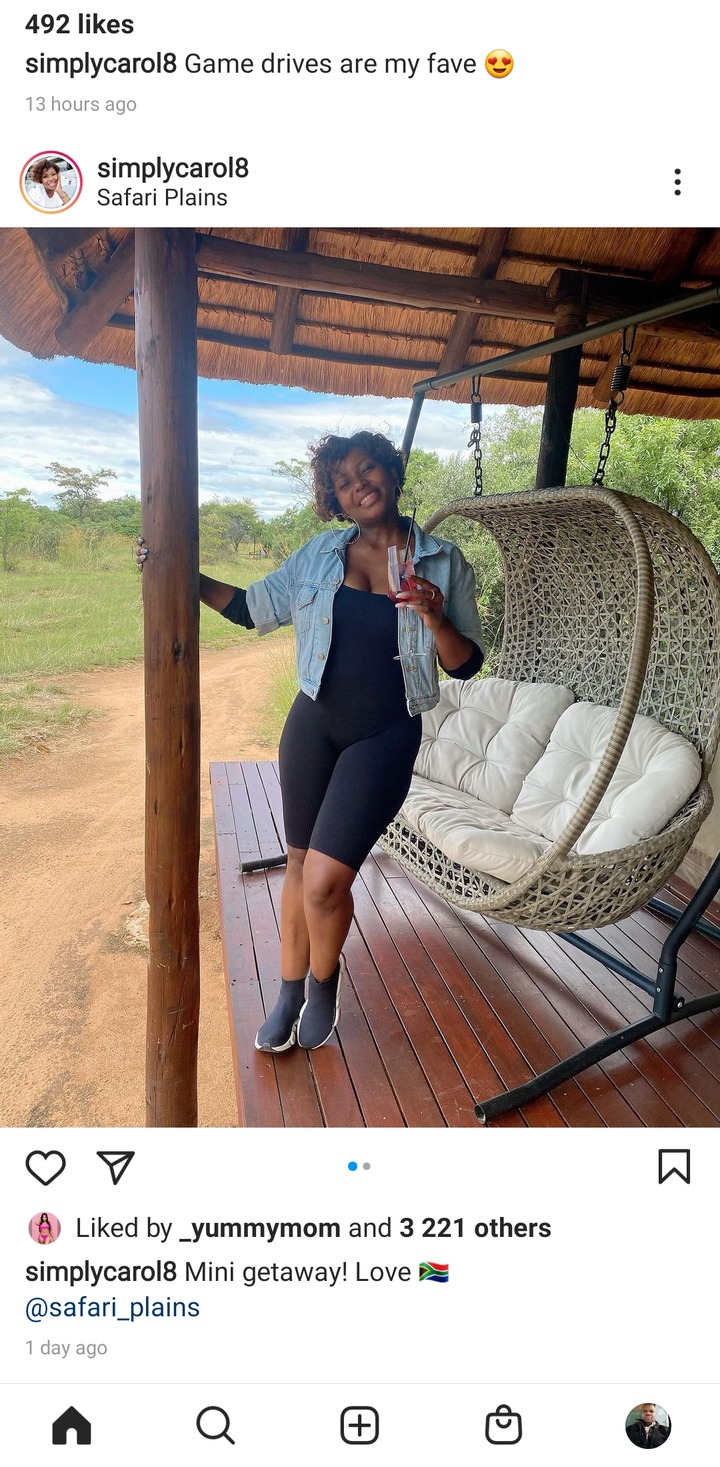 Many football fans know the ever so gorgeous Carol Tshabalala. Football game can never be great without a dose of the smile of Carol, in the studio or at the stadium working with football legends turned analysts.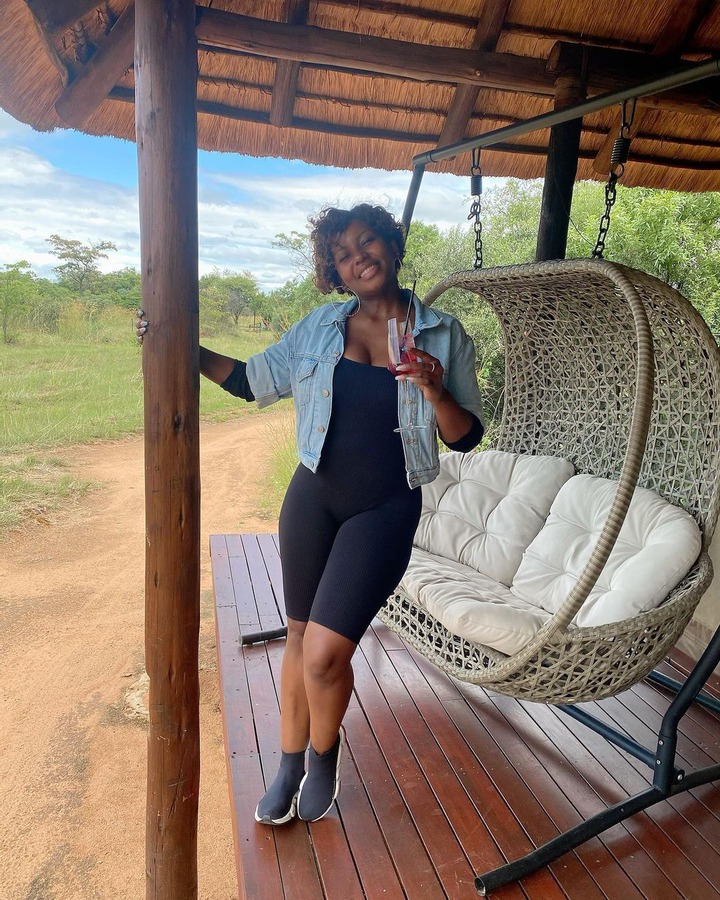 Every time before the game starts Carol sits in the Supersport srudio with football greats who are now analysts to discuss the game of football. Some of the greats include Teko Modise who are always present to share their football knowledge with fans and make the game more interesting.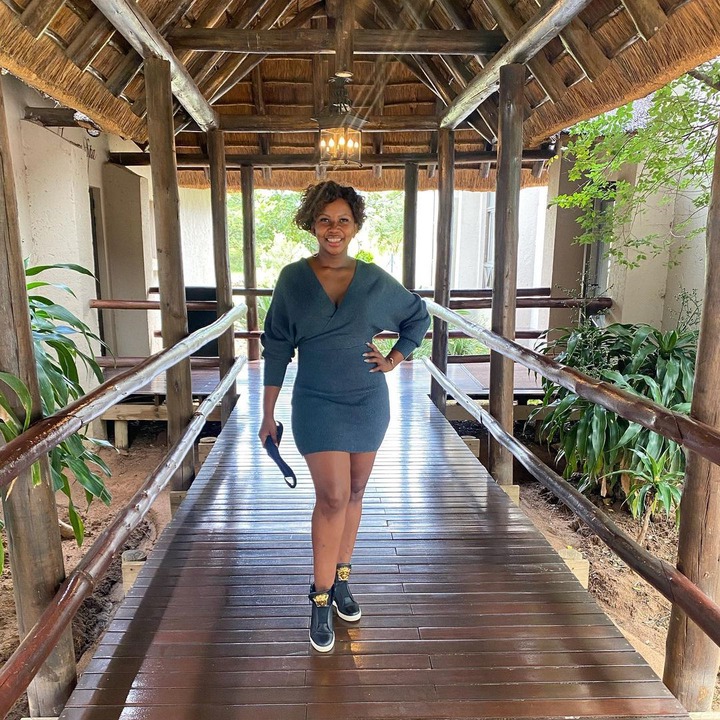 But every now and then Carol takes some time out to decompress. In the pictures on her Instagram page she is enjoying what appears to be a holiday at a game reserve. Outdoor life does really suit her indeed.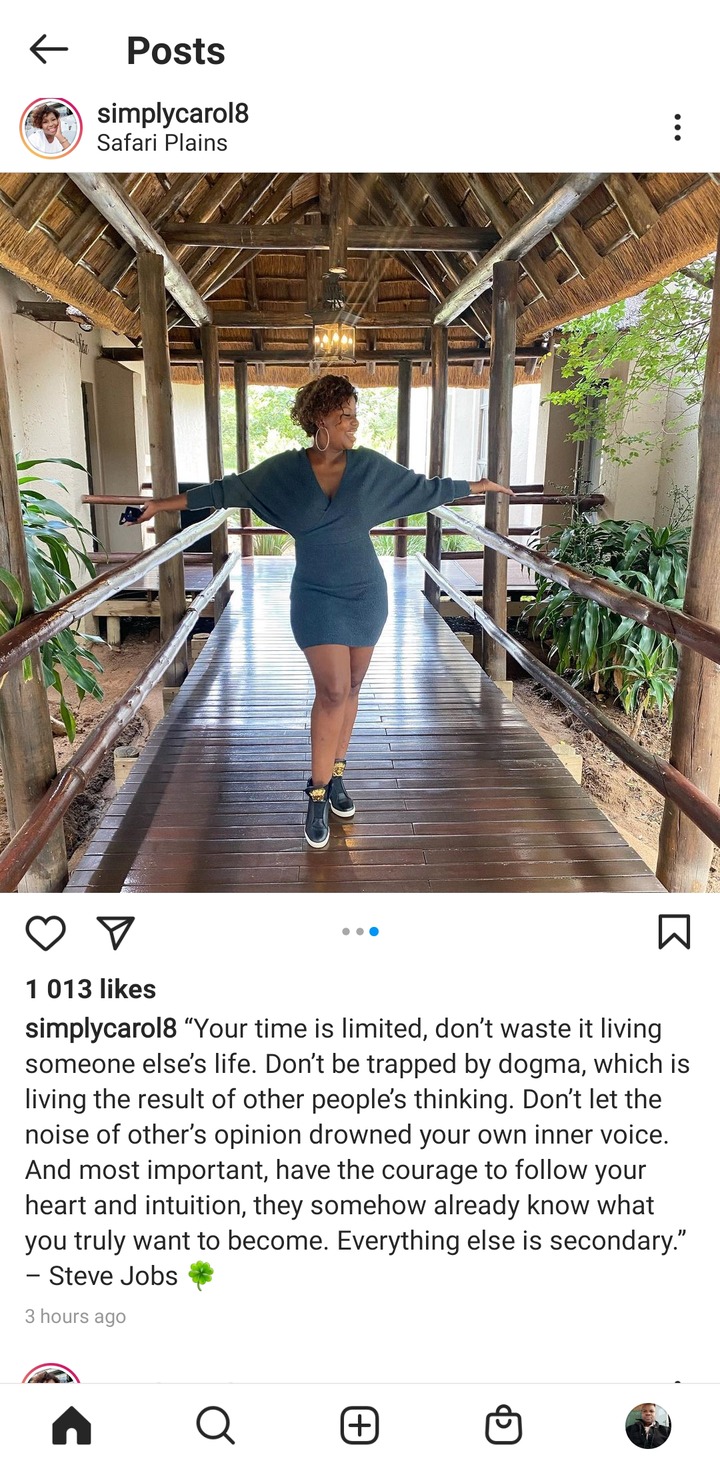 In one of the post she is encouraging people to not let life pass them by. She says that people should not waste their life living like another person, or their life for that matter. This are powerful words from a lady who is adored by football fans everywhere.
Content created and supplied by: TheeMentalist (via Opera News )