Cape Town All Stars reach Round of 16 in the Nedbank Cup after latest 3-1 win against Bizana Pondo Chiefs.
Bizana Pondo Chiefs played their latest fixture in the Nedbank Cup Round of 32 against Cape Town All Stars at home and unfortunately lost the match as the visitors scored three incredible goals and only managed to concede once in the match. Cape Town All Stars impressed and their latest win got them through to the next round in the competition which is the Round of 16. Cape Town All Stars win is all thanks to three players who scored goals in the match. Waseem Isaacs, Ndiviwe Mdabuka and Jaisen Clifford scored for Cape Town All Stars as Ayanda Mvambi scored for Bizana Pondo Chiefs from the penalty spot.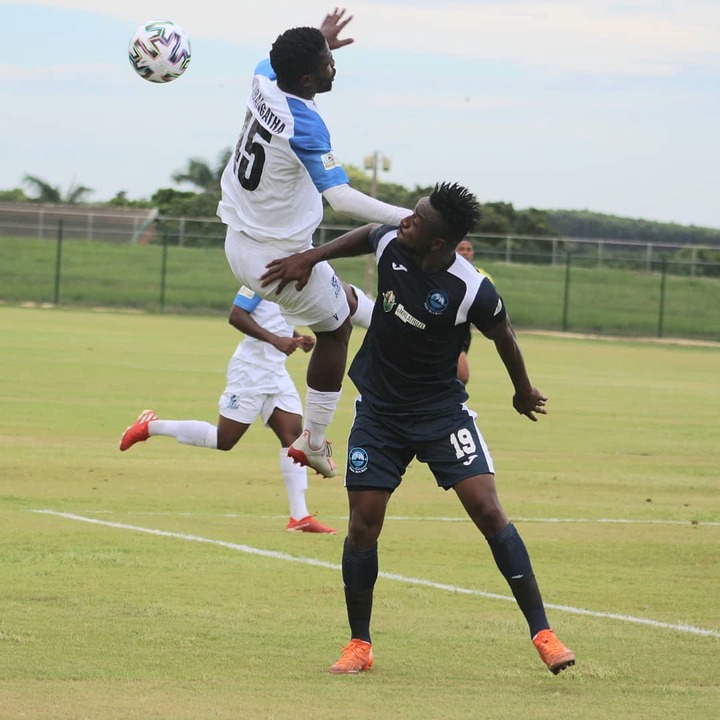 Cape Town All Stars scored the opening goal in the 21st minute of the match as Waseem Isaacs scored the opening goal of the match as All Stars lead the match 1-0. Bizana Pondo Chiefs managed to equalise just before half time when Ayanda Mvambi scored from the penalty spot in the 44th minute to make it 1-1. Cape Town All Stars made a comeback as they managed to lead when Ndiviwe Mdabuka scored in the 64th minute and Jaisen Clifford in the 89th minute as Cape Town All Stars took the lead at 3-1. Cape Town All Stars won the match 3-1 in the end as they progress to the Round of 16 in the Nedbank Cup.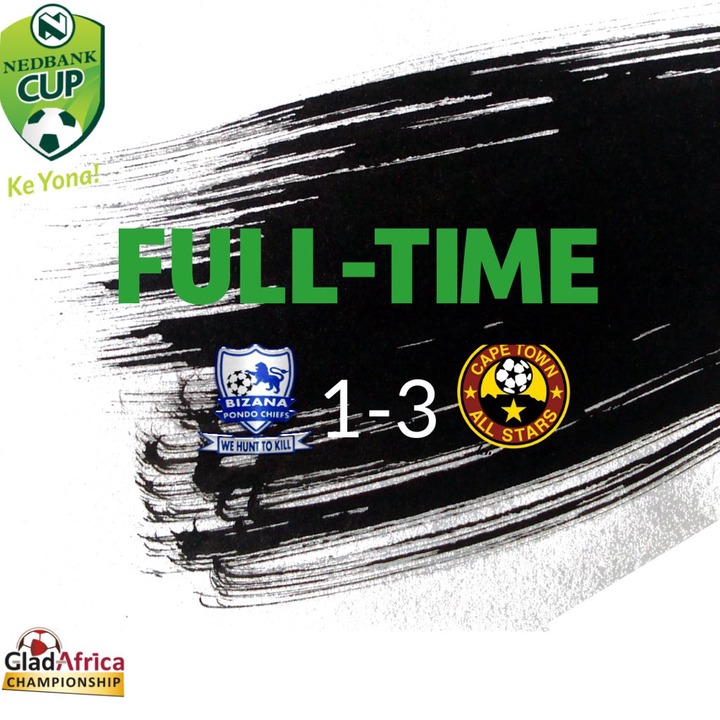 Content created and supplied by: Firedadj (via Opera News )