South Africans will always remember the dribbling wizard Zane Moosa who started his football career at Wits University, before joining Mamelodi Sundowns in 1989, playing more than 179 games for the Brazilians before moving abroad in Saudi Arabia. After spending four years abroad Moosa joined Kaizer Chiefs and played only three games before hanging his boots in 1999.
The 53 year Pretoria born midfielder has earned five caps in Bafana Bafana, and he was part of the squad that won the African Cup of Nations in 1996 at FNB Stadium. After retiring from the beutiful game Moosa joined Multichoice 's SuperSport channel, where he was a sport analyst. With both local and international experience, Moosa was doing well and he loved his job.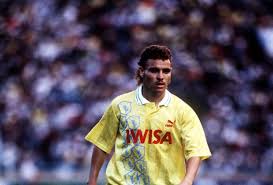 The relationship between Zane and his employer SuperSport turned soar, when the pay TV channel asked him to shave off his beard. Zane Moosa who is a devoted Muslim found it difficult as his religion doesn't allow them to shave their beard. This is similar to the famous South African international batsman Hashim Amla, who always has his beard while playing cricket.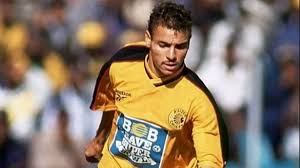 It was impossible for Zane to go against his religion and he was dismissed from SuperSport. After losing his job at SuperSport, Zane did not cope well and he suffered depression. At the end of the day, Zane was admitted to Psychiatric Hospital because of his condition.
The last time South Africans heard about their star was when his brother, Smiley Moosa spoke to SA fm that Zane was going back to his depressive ways and now he has locked himself up almost completely. It's very sad that our veterans always end their career in misery, hopefully Zane recovers and get well for the sake of his family and football community.
https://www.news24.com/amp/sport/soccer/psl/former-sundowns-star-struggling-with-depression-20200513
Content created and supplied by: AfricanWebNews (via Opera News )