SOCCER - THE Mbabane derby is playing itself out outside the field of play. Mbabane Swallows supporters are seething with hurt after bitter sworn rivals Mbabane Highlander boss Ally Kgomongwe purchased their former bus, a 22-seater sprinter.
The fans took turns on social media platform Facebook to lament their team's failure to keep the vehicle, a 2017 Mercedes Benz 515 CDLP.
The vehicle was sold by auction on Tuesday with a reserve prize of E270 000 after it was repossessed by Eswatini Bank due to arrears. Branded with Swallows colours over its body with the names 'The Beautiful Birds' on the sides, the sprinter was purchased by the late former Swallows boss Victor 'Maradona' Gamedze.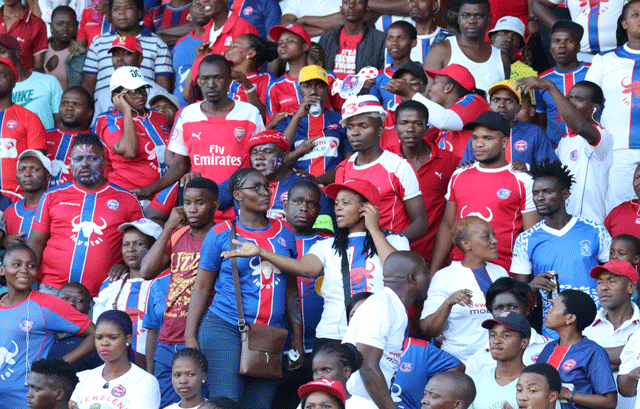 Kgomongwe, the Tshwane-based businessman put the highest bid of E355 000 to secure the bus, beating nearest bids of E352 000 and E350 000, respectively.
The auction was conducted by Melusi Qwabe of Rexy's Investment and unconfirmed reports suggest Swallows made last ditch efforts to secure the bus but his E305 000 bid fell short. One supporter suggested the red family must be at peace with the purchase saying, "Let it go boncola sulking about it akusisiti xem. Kusivisa buhlungu".
Another simply said, 'Unemali Ally.' Another added that, 'Siva buhlungu, ngeke sikufihle loko. It's very painful to us the fact that sitsengwe yi Highlanders it makes it more painful, ucinisile Gift Seyama, Gamedze worked hard for this brand, all his efforts are not taken serious".
Another took a swipe at the current management saying, 'Nyalo basitjela ngesiprinter lesingaka brandwa, just having the teams Logo only ungatsi we have hired it mxm, umuntfu abenesindzi to brag about that, Gamedze had branded it nicely it looked very professional, besides why allow our rivals to mock us in such a manner.
Another added, 'Mine ngivele ngaphatfwa yinhloko nangikubona loku. Kubuhlungu kakhulu'. It was a topical issue as another said, 'Siyanaka because itsengwe ma Rivals lekuyi Highlanders and besides that ngumsebenti lomuhle lowashiywa ngu Madlenya'.
One fan also said; 'Dlamini wakhulumisa kwalo pro wetfu lohluleke kukhuluma Monday.' "Yemadoda 355 000 sprinter nam bengingeke ngisiyekele idulile lemoto le estolo angisoli lutfo nje kuloku sibashiphele nje bona tsine siryt nikhala ngan," said another.
The current management received protection at times as another said, "Le MC lekhona beyimele yenteni, iyotsenga lesprinter sibe sikhona lesinye.
The Sprinter was repossessed, accept that and Ally wasitsenga cause his team needed it the most.
The sprinter had a low 51 000 km in its mileage.
Content created and supplied by: MGnews (via Opera News )