Completing the square is one of the mathematical tools used to solve quadratic equations, infact the famous quadratic formula is derived by completing the square.
I will show you a step-by-step guide on how the quadratic formulae is derived.
Let y = ax² + bx + c be a quadratic formula

Step 1 : equate the equation to zero

Remember, to solve for "x" you must let y=0
Step 2 : transpose "c" into the right hand side

The value of "c" becomes negative, sign changes when a value is transposed to the other side of the equation.
Step 3 : devide by "a" both sides

Step 4 : add half of the coefficient of "x" and square it

Note: what is done on one side of the equation must also be done on the other side in order to keep equation balanced.
Step 5 : factorise the left hand side

Recall the rules of factorisation
Step 5 : simplify the right hand side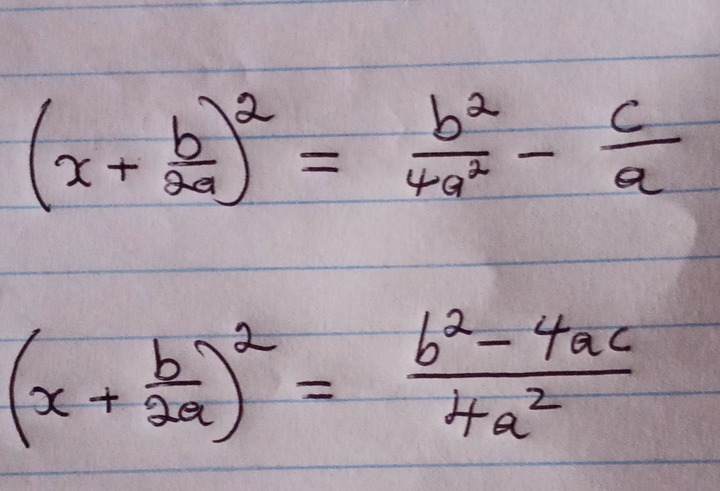 Step 6 : square root both sides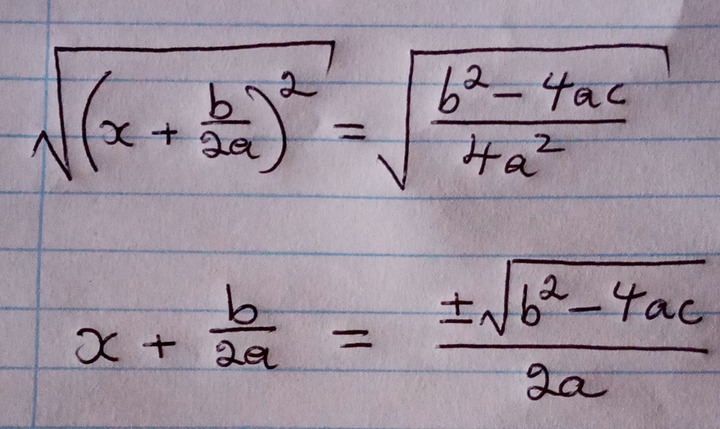 Step 7 : leave "x" alone on the left hand side by transposing everything else into the right hand side

Step 8 : simplify the right hand side 

..and there you have it, your quadratic formula in all it's majesty, good luck with your maths.
Content created and supplied by: Kanoz141 (via Opera News )