Nantes lost their latest fixture in the Coupe de France 4-2 against RC Lens as Abdoul Bamba's double were not enough for Nantes to win.
Nantes played their latest fixture in the Coupe de France against RC Lens at home and unfortunately lost the match 4-2 at full-time after leading the match in the first half. Nantes who had the home ground advantage started the match on a good foot as they set a perfect lead for themselves as Abdoul Bamba scored the opening goal as Nantes took a early lead. Things turned from good to worst for Nantes when RC Lens equalised in just 3 minutes after Bamba scored and scored another two goals, as Lens managed to score three consecutive goals in just 12 minutes. Abdoul Bamba scored yet another goal in the second half of the match match but his double were not enough as RC Lens won the match 4-2 at full-time.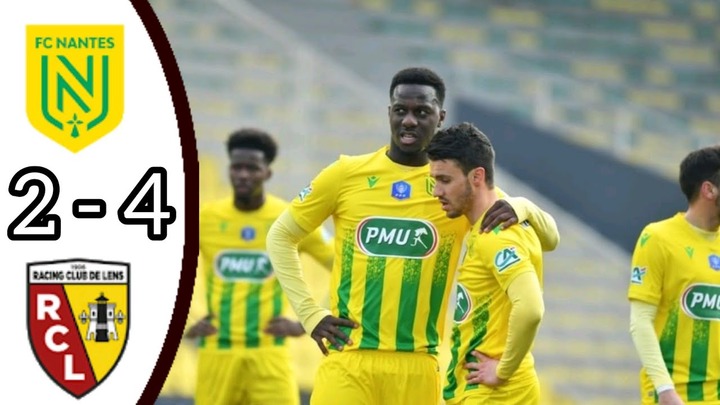 Nantes opened the scoring in the 24th minute when Abdoul Bamba scored his first goal in the match giving his side the 1-0 lead. RC Lens managed to equalise just 3 minutes later when Corentin Jean scored in the 27th minute of the match as the score level on 1-1. Cheick Doucoure scored in the 36th minute as Lens took the lead at 2-1. Three minutes later Corentin Jean completed his brace of goals when he scored in the 39th minute as RC Lens lead 3-1. In the second half Lens extended their lead to 4-1 when Arnaud Kalimuendo scored in the 58th minute. Abdoul Bamba managed to complete his brace of goals in the 63rd minute as the score sat at 4-2. RC Lens won the match 4-2 in the end as they reached the Round of 32 in the Coupe de France after the win.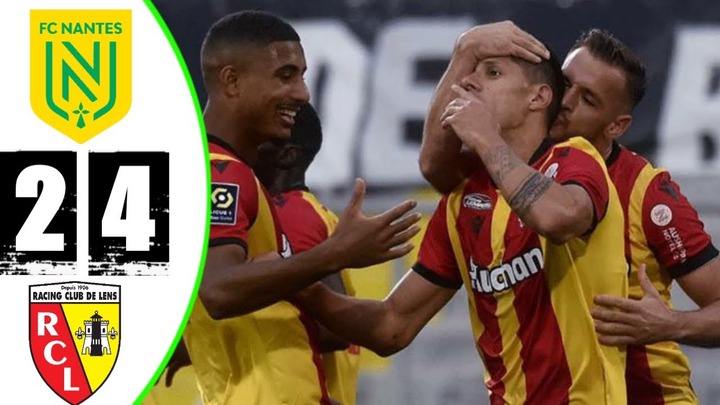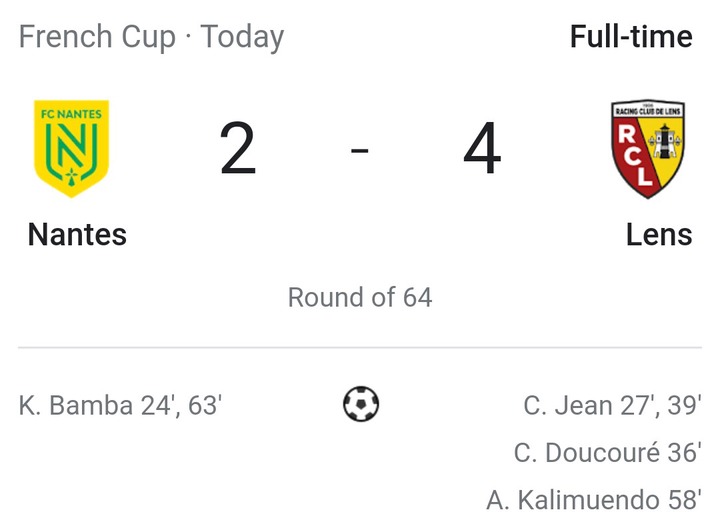 Content created and supplied by: Firedadj (via Opera News )