Mosimane's Al Ahly won third place in the Club World Cup after winning the match 3-2 in penalties against Palmeiras.
Pitso Mosimane's Al Ahly played their latest fixture in the Club World Cup against Palmeiras for a third place finish and managed to do just that after a penalty shootout. Al Ahly and Palmeiras drew the match 0-0 at full-time after both clubs failed to score any goals in the match. Al Ahly had a tough match against Palmeiras as the away side did not make it easy for the Egyptian Champions in the match. Palmeiras had the most ball possession on 53%, and the most attempts at goal on 13 shots with 3 shots on target. Al Ahly had 47% ball possession with a low 6 attempts at goal and only a disappointing 1 shot on target.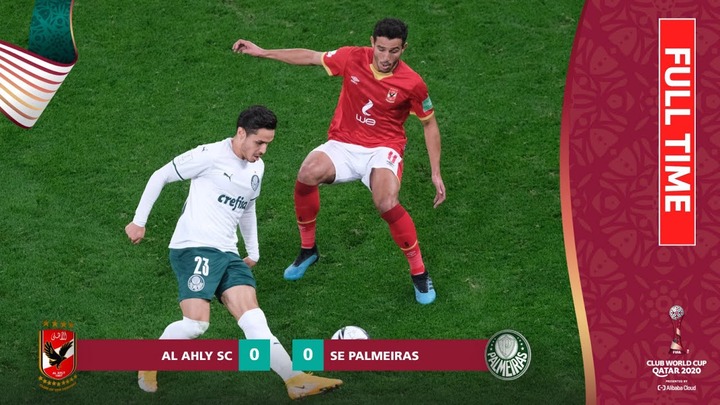 The match went to a penalty shootout and Al Ahly managed to win the match 3-2 in the end after Palmeiras missed three penalty shots after Al Ahly only missed two shots. Al Ahly missed their two shots when Amr Al-Sulaya's shot were saved by the goalkeeper and Marwan Mohsen's shot were off target. Palmeiras lost the penalty shootout as Rony's shot were stopped, Luiz Adriano shot off target and Felipe Melo's shot were saved. Al Ahly won the third place spot after the 3-2 penalty shootout win.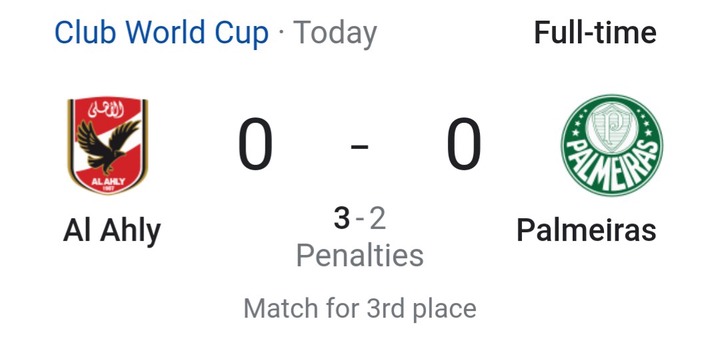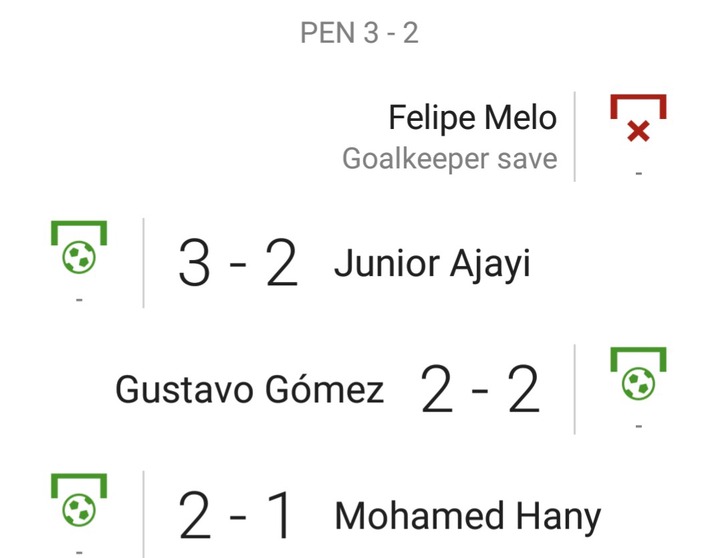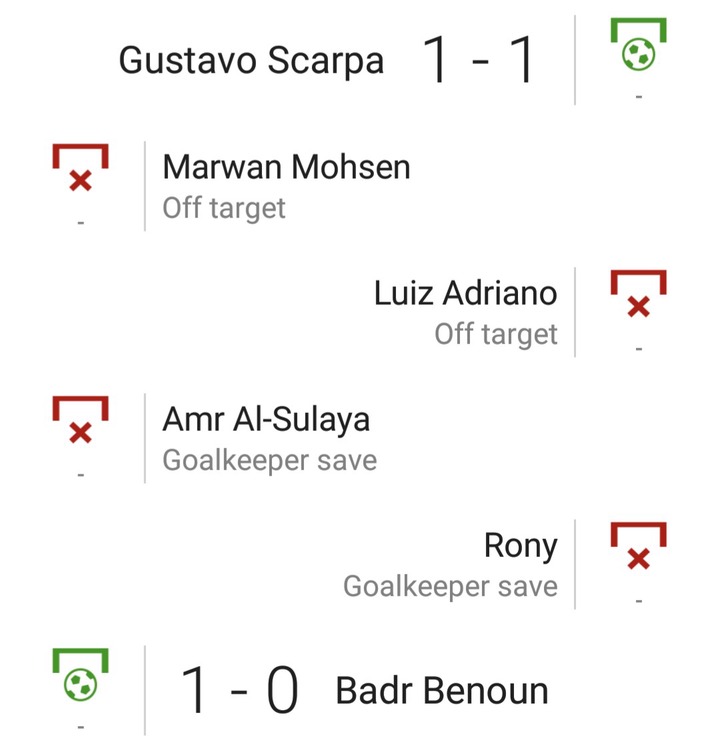 Content created and supplied by: Firedadj (via Opera News )