A chance for the England side Liverpool Football Club to claim thier dignity when they face German side Redbull Lepzig.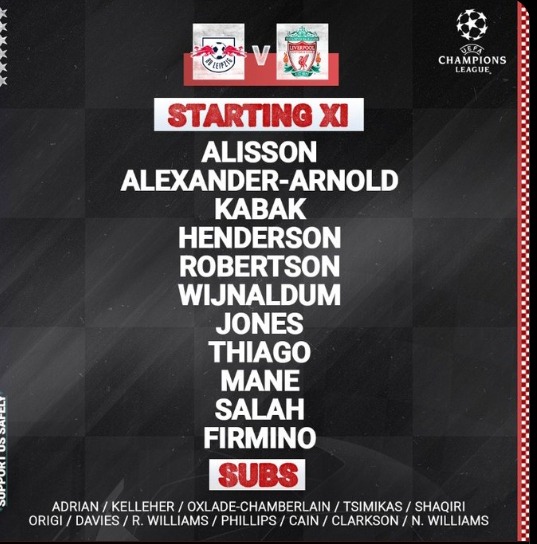 As the Reds have been underperforming in the having suffered three league defeats in a row and seeing hopes of lifting the league vanishing before thier eyes.
A win will see them a stop closer to the UCL quarterfinal but however its gonna be a tough task against Lepzig who will wanna prey on wounded Liverpool.
Jurgen Klopp has produced a stella line up can restore thier tittle hopes and get back to winning ways.
Liverpool starting line up
Goalkeeper
Becker
Defender
Alexandra
Robertson
Kabak
Middlefielder
Thiago
Wijnaldum
Jones
Thiago
Forward
Mane
Firminho
Salah
Their opponents will be tactic in defense as they wanna protect the goalpost and not concede at home.
As the first leg begins it will be a granshing contest with both sides looking to battle for maximum points.
Content created and supplied by: Sanele_writer (via Opera News )