MC Alger is currently playing against Esperance Tunis in Round 2 of the CAF Champions league group stages, and the match is level on 1-1.
MC Alger is playing against Esperance Tunis in Ongoing Live CAF Champions league fixture, and the match is on level terms as both teams scored to make it 1-1 in the match. The match is currently still on and in Live status and MC Alger just lost their 1-0 lead as Esperance Tunis scored to remain in first place. The two clubs is in Group D in the CAF Champions league and Esperance Tunis is in first place currently with 4 points and Alger in second with two points. If the score remains on 1-1 than they will remain in first and second place. If MC Alger manage to win the match than they will go top in the group with Esperance Tunis dropping to second.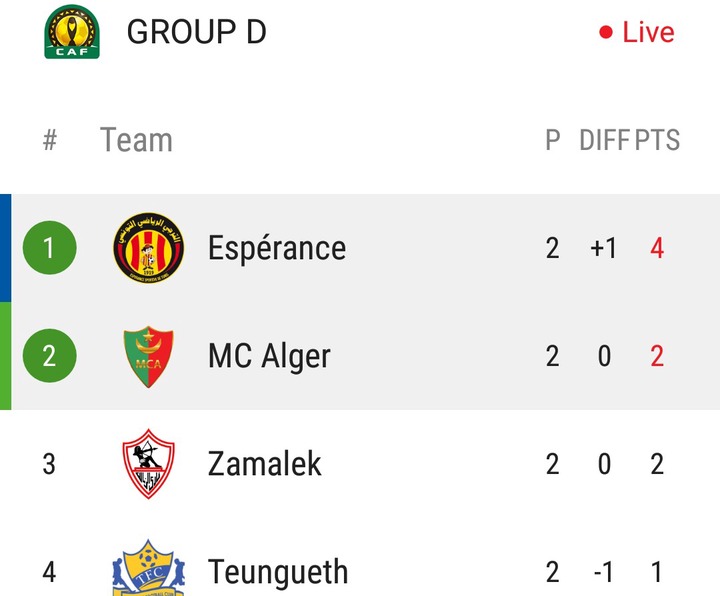 MC Alger opened the scoring when Billel Bensaha scored in the 27th minute of the match to lead at 1-0. Esperance Tunis managed to equalise when Abdelraouf Benguit scored in the 60th minute to level the score on 1-1. The match is in the final quarter of the second half and go either way as both teams stand a chance to still break the deadlock and take the lead.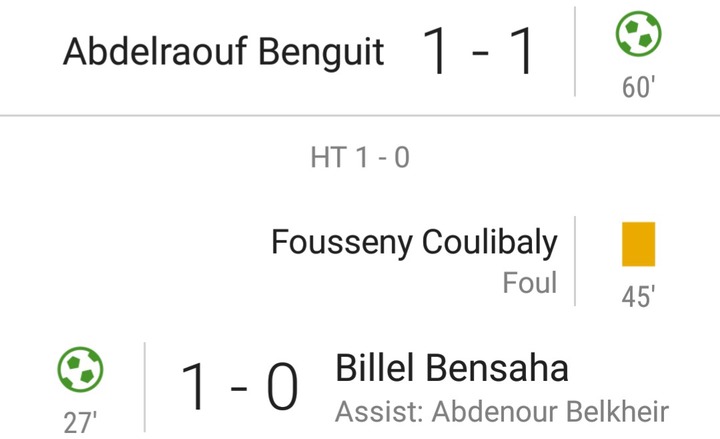 Content created and supplied by: _iamche_ (via Opera News )