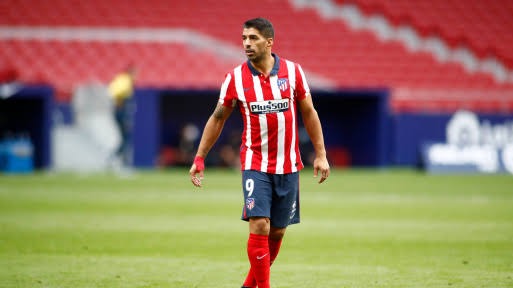 Luis Suárez spoke about his departure from Barcelona in an interview with the program 'El Transistor' on the radio 'Onda Cero'. The Uruguayan is still very hurt.
Luis Suárez is one of the main protagonists of the season. His Atlético del Madrid is the leader of LaLiga and the Uruguayan is the top scorer in the competition.
 This is his first season with the 'rojiblanca' shirt after a traumatic departure from Camp Nou. A theme that, despite the months, remains hard for 'charrúa'.
 "Koeman called me and said he wasn't counting on me. They told me not to go and train, and I said that while I had a contract I would train. The club didn't give me any explanation, they just told me it was a coach's decision," explained the striker in an interview with the program 'El Transistor' on the radio 'Onda Cero'.
 "When Barcelona said they didn't count on me, conversations with Atlético Madrid started. I wanted to make the right decision, whatever was best for me and my family. It was hard to hear that Barça wasn't counting on me. It was something I didn't expect and it was a very difficult moment for me ", he added.
 "I was despised. My wife and children saw how I was going to train sad and then I had to tell my kids that we were going to move. I didn't put any conditions, I wanted to make things easier and I didn't want to create problems. Soon, very sad days came, but I had to change the chip with new challenges and I went to a club that fights for important things. I wanted to help the team ", he revealed.
Content created and supplied by: Filipe17 (via Opera News )